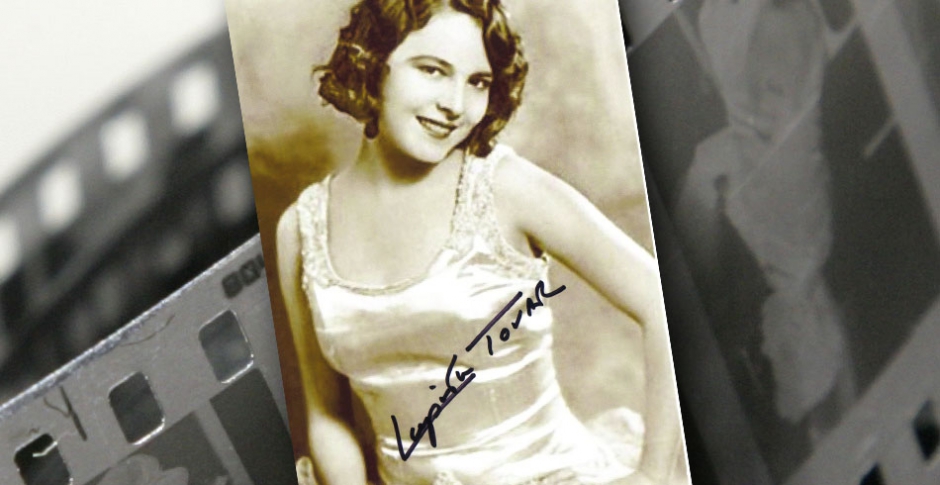 Lupita Tovar is one of the few remaining actresses from silent movies era still alive. Born 1910 in Mexico, she played in 35 movies between 1929 -1945. Her son Pancho Kohner, Hollywood producer helped us with interview.
How could a young Mexican become and actress in Hollywood the end of 20´s?
In 1927 American director  Robert Floherty came to Mexico. He was looking for new, fresh faces for Fox studio and he took an interest in me when he saw me dancing.It was difficult time and dancing fillied me with freedom and independence.I got a contract and father reluctantly agreed with my journey to Los Angeles.I was accompanied by my grandma. In studio, they taught me how to walk correctly, how to dress properly, which make- up is the best for me and I had to be in top notch since I represented studio. I was getting 150 dollars a week from which I kept 50 for living and sent 100 back home.I had to learn English since I knew only Spanish. It was a tough time for me, young, inexperienced girl in big world of film.
You have managed to act in silent movie, haven´t you?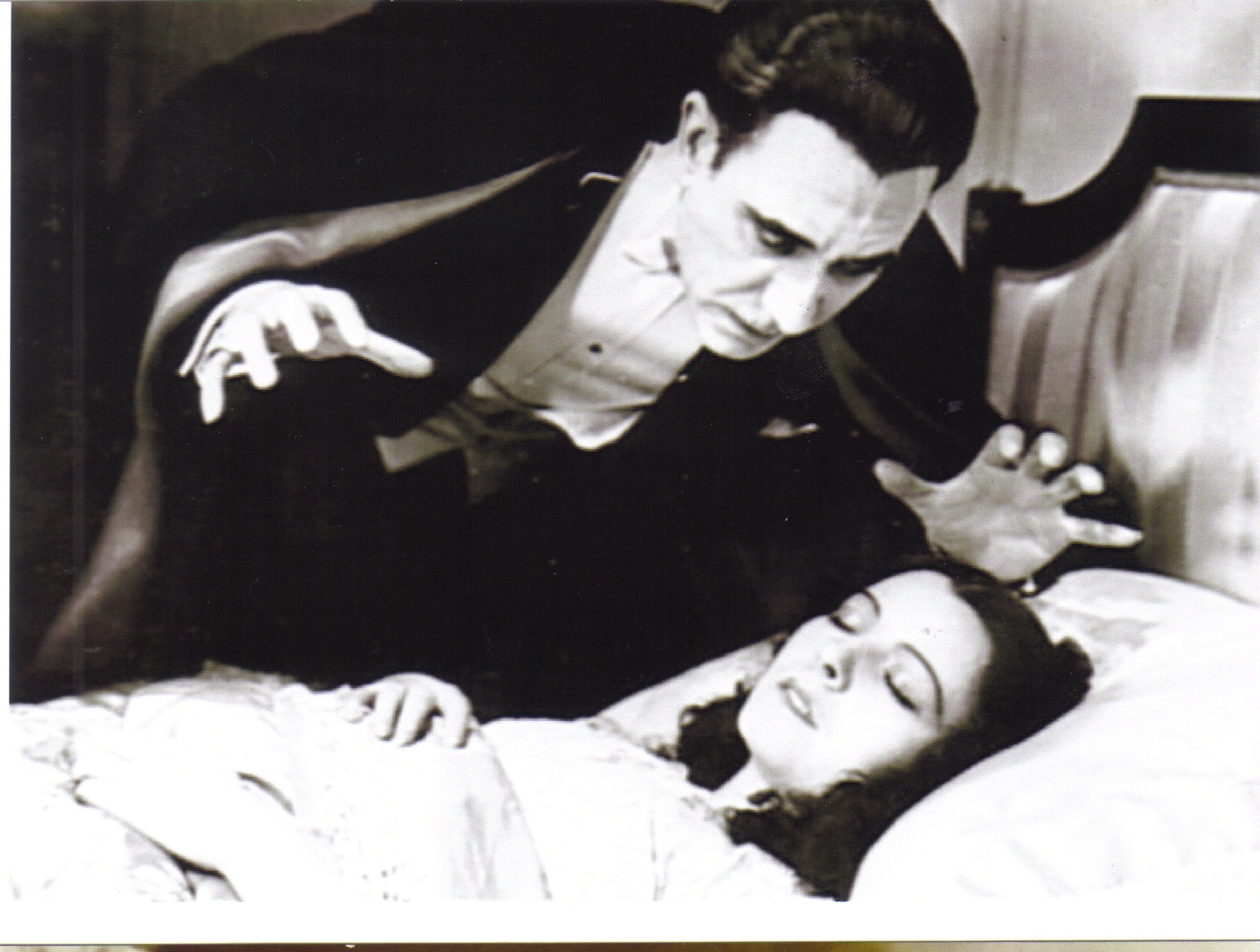 Yes. Studio always announced shooting of new movie and actresses, who had a contract got invitation for casting.Everyone wanted to get even a smallest role in the movie.I got on screen with small part in film called " Joy Street" and then " The Veiled Woman".There were actors from Russia, Brasil, Argentine, it didn´t matter cos the face was the most important, nothing was heard so it didn´t matter that one didn´t speak English.But then came sound and the Great Depression and many people lost their jobs.Fox studio didn´t renew by contract since they hired American theatre actors.It seemed that I will have to go back home to Mexico and out of blue I was sent to Universal studio, where I dubbed films into Spanish.It saved me.In this studio I met my future husband Paul Kohner.
Now we know from your son Pancho, that your husband was born in Czechoslovakia? Can you tell us more about him, please?
Paul Kohner was born in Teplitz on 29.5.1902.His father Julius Kohner used to edit film magazine Internationale Filmschau and run his own cinema.In 1920 he was to go to Karlovy Vary to make interview with Carl Laemle, founder of Universal Motion Picture.But before journey he sprained his ankle so sent his son Paul instead of him.He made such impression on Carl Laemle that  immediately he was offered a job in New York in his studio.He met there William Wyler and they shared a cheap room and in the evening they used to go to cinemas.All films were silent but had English subtitles so that is how he learnt English. Paul wrote to various European film magazines about American films and made publicity to studio for which he was promoted do PR department. Here he met famous Erich von Stroheim whose mum was Czech and it kinda helped Paul in a way, that Erich helped him to get a job in Hollywood.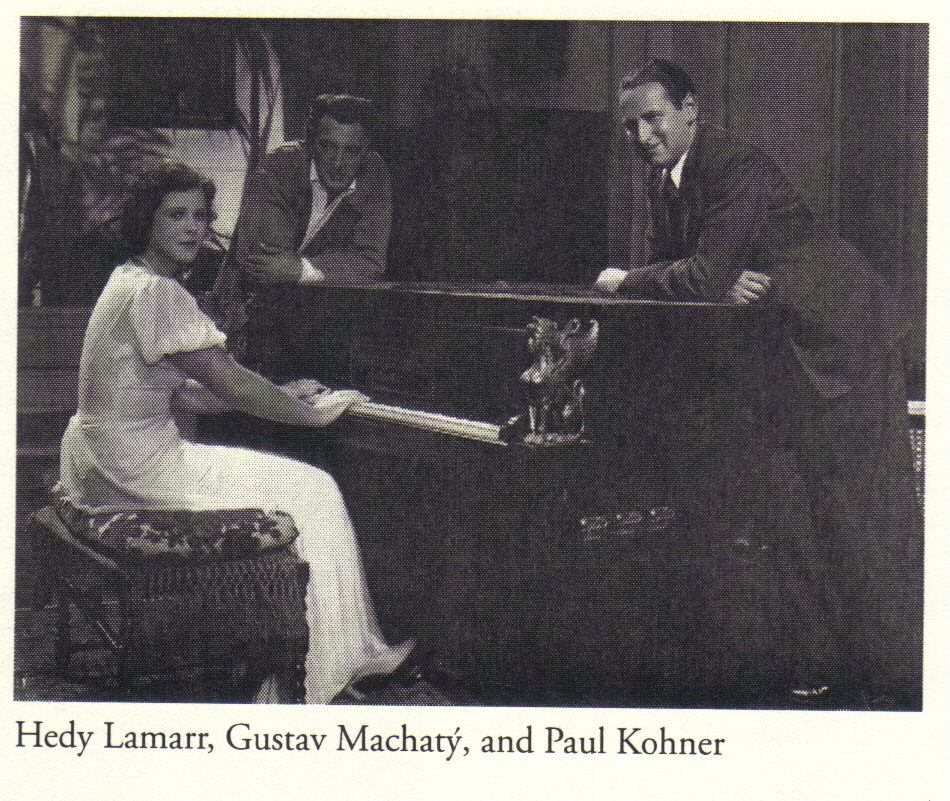 How did the life in Hollywood in 30´s look like?
It was totally different world.I firstly went to Academy Award ceremony in 1930.There were just celebrities, prohibition was still under way so all drunk smuggled spirit in coffee mugs.I was sitting with Erich von Stroheim by the table and he forced me to drink with him.Every time he knocked down his glass I splashed mine away.In the end he was drunk and I was sober and he couldn´t understand why.In 1932 I was gonna play in movie called " Robinson Crusoe" for United Artists. I was invited by Mary Pickford and Douglas Fairbanks to the party at their house on Pickfair which was no mean feat. Fairbanks probably liked me since next week he invited me for party by the studio pool.Once I walked in, I was horrified to realize all were naked, including  Fairbanks.I turned and run away.I found out I was going to be only woman on that South Pacific island, there wasn´t even going to be a make up woman.No women and thirty men on faraway location.I refused to go and got a small check anyway, probably to keep me quiet.Maria Alba took my part but the film was a flop and Alba´s husband asked for divorce upon her arrival. Mary Pickford apologized to me in the letter and we became close friends.
Then you got married in Europe, didn´t you?What led you to it?
Paul Kohner left to Europe to produce films there and I was working in America.We were deeply in love so when he called me that I was cast into a film called "Ectasy" I left my filming behind and bought a boat ticket.Problem was that I was Mexican and Paul was Jew, so parents, mainly mum, didn´t wanna know about wedding.When his father got to know me  better he voted in my favour and tipped the scales our way.After that mum gave permission so we had to have a wedding in Teplitz and in Jewish synagogue.I remember that we came from Berlin by train and at the station we have heard Czech " Pivo, horké párky".About a month after a wedding we went to Prague where we stayed by Olga and Josef Auerbach.We used to go to café Tepna on Wenceslav Square.Paul got a script of " Ecstase" film and didn´t like the idea of me running naked there.In Barrandov studio we met Gustav Machatý and actress Hedy Maria Kiesler, known as Hedy Lamarr.Her husband was Adolf  Hitler´s friend so when he got to power she run away to London, from where Louis B.Meyer, boss of MGM studio took her to America.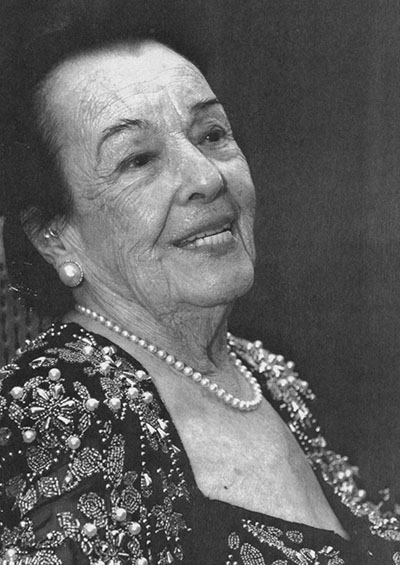 So you eyewitnesed the Nazi arrivel in Europe, didn´t you?
Yes.Paul was working at the film S.O.S. Eisberg with Leni Riefenstahl and Ernst Udet a Luftwaffe ace.We lived in Berlin where there were 600 000 unemployed people living in tents.There was hyperinflation, money had no value.Adolf Hitler came to power and it was almost from day to day when on 10.3.1933 in all windows were Nazi flags. All bar ours. Army boots were stomping on the street and brown uniforms started the anti-Jewish action like smashing shop windows.The premiere of "S.O.S. Eisberg" was on 30.8.1933 at the Ufa-Palast am ZOO, the grandest movie house in Berlin.The actress Leni Riefenstahl had played the part of a pilot who attempts to rescue her husband- explorer.She marched proudly to the stage, faced the audience and shouted " Heil Hitler" giving the raised –hand Nazi salute.Many in the audience stood up.Then Joseph Goebbels joined on stage and whole audience stood up and gave the Nazi salute, shouting " Heil Hitler". I didn´t stand up not until two strong hands from the row behind lifted me to my feet whether I liked it or not.There were lots of Jews in the audience and as soon as the lights went out, they started to leave the theater.The whole scene was very frightening.I left to London to make a film with Buster Keaton.Then returned to Berlin but as the situation worsen, we left Germany under dramatic circumstances. Then we returned to America.
What have you done there during the war?
My husband established his own agency and also set up European Film Fund which was non profit organization which helped artists fron Nazi Germany to get visas and job in America.It was pretty difficult to emigrate in 1940 so each person had to get the affidavit, which said that emigrant wouldn´t burden US government.Paul himself supplied more then sixty affidavits to people like Fritz Lang ,E.M.Remarque, Billy Wilder, Fred Zinneman, Heinrich Mann, Bertold Brecht, Thomas Mann, Ernst Lubitsch to name but a few.When Pearl Harbour was attacked, he wanted to join the army but was too old for that, so he became watch guard.Our neighbours were Cary Grant, Clark Gable, Judy Garland and others. Once a Japanese plane showed up above LA and the air raid was announced. There was AA fire which killed three civilians and next day papers announced it as a " Battle of Los Angeles".In 1942 I was cast for movie  "Casablanca" but the winner was Madeleine Le Beau.

How do you remember Hollywood witch hunt in 50´s?
House of UnAmerican Activities Committee was suspecting people who they thought could be of  left wing ideas.Many had to go to tribunals where they were forced to name names.Some of them withstood that some of them broke and told names.These people got to jail or got on the blacklist which meant that  none of those people could get a job in studio. For example John Lawson who wrote a book " Blockade" refused to answer questions and was sent to jail for 12 months.
What have you done after quitting acting?
I was looking after my family. Paul had his agency and among his clients were people like Ingmar Bergman, Liv Ullman or Bibi Anderson so he often flew to Europe.He also persuaded ABC Studio top buy some of Bergmann´s films. Leni Riefenstahl asked Paul for help but he didn´t forget her from 1933 so refused her. Almost whole of his family finished in gas chambers in Auschwitz.
You are more then 100 years old.If you look back one century how do you view your life?
I never thought I would live for so long.But I survived and I am glad.I don´t regret anything or don´r quarrel about my age.I always tried to be friendly to fans and media.In 2000 I was invited to Berlin film festival.Few years ago I made interview for TV, an hour talk about my life.I met many nice and interesting people, I had great life.I was married for 56 years and my husband is long time dead but I give him "good night" everyday.We loved each other deeply and lived one for another. I had very adventurous and romantic life.