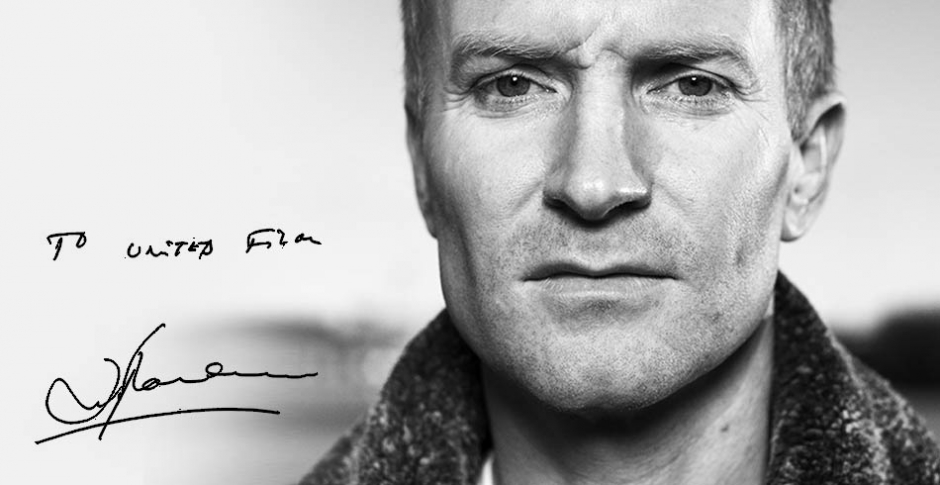 Danish actor Ulrich Thomsen was the guest of FebioFest 2017. He made a name for himself in theatre and made a film debut in 1994.So far the biggest international chance came in 1999 when he played in James Bond film The World Is Not Enough.He tried his skill as director and to be completely independent he was director, actor and producer and paid the film from his own pocket. He spoke fluent English with American accent and was very honest, thoughtful and nice.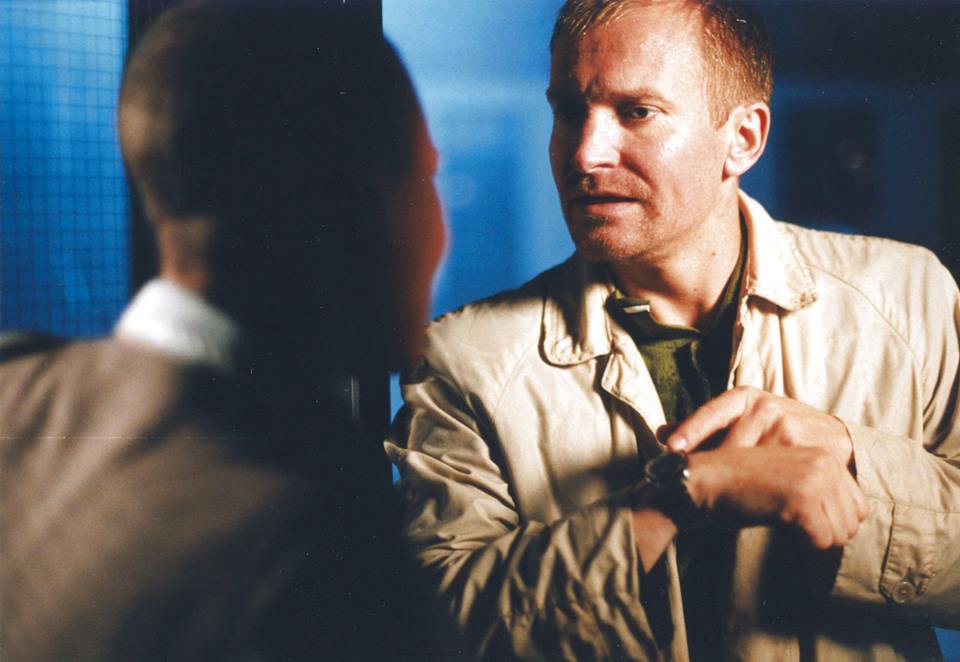 Did your parents encouraged you to go and study theatre school or it was your own decision?
No, parents have nothing to do with it. I would say on contrary, there weren´t against it but it was my decision. I don´t know really why. We talk about primary school, right, I wasn´t ordinary pupil, I always clowned around, so it probably stayed in my brain and I probably thought that this is what I would like to do. Then years passed and I did nothing about it until I was 26.I believe that your dreams are your biggest fears as well, it´s easy not to do it.
At one point I was studying trade law, I was accepted and I was ready to go. But then there was audition for West Side Story in Denmark, it was yearly outdoor event. There were semi-professional musicians and amateur actors. Funny thing is that I never did anything before and I wonder what I was thinking, but I was accepted. At one point I thought I will drop off because it was very difficult, dancing and singing, but I went through it and I knew that this is what I wanna do for the rest of my life.
You starred in Danish movies but people took notice when you played in James Bond. Do you think it´s necessary for Scandinavians to play in Hollywood to launch their international career?
If you are Danish and you want to have international career, you definitely must step outside Denmark, you must play at least in Germany or Sweden to become known outside your country. Right now, I was filming six months in LA. To work there it´s hard to avoid for an actor, cos it´s hard core for movies, at least they originated there. It´s definitely place people look at you, you know. So if you want to be known in America, you must work there, if you want to launch international career, you must play in Asia or Europe.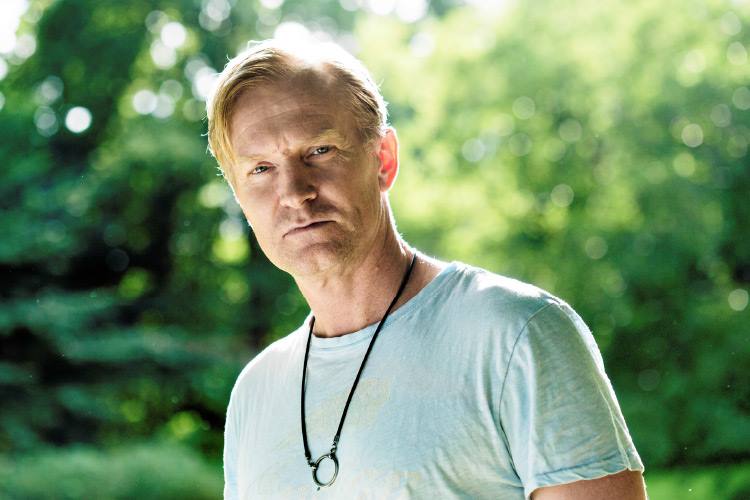 Talking about America, let me ask you. Your film Embryo was about Bush and his policy, now you want to make a film about Trump. Do you think it can somehow endanger your US career cos they will label you as trouble maker?
No, I don´t think so.My next movie is not about Trump but it definitely has the touches on his opinions and what he says and what he stands for. I think HE is a trouble maker but if you disagree with him I guess you are troublemaker, too, ha,ha. This movie has also touches about American dream as a whole. Foundation of American dream is how they think about themselves, it´s about quality, respect for the gender, it´s pretty much everything that Donald Trump is talking about. America has always been a huge dominator, we always look at America.
That film Embryo cost you 600 000 dollars from your own pocket. Didn´ t you find any backer because he didn´t want to burn his fingers on itchy topic or because you wanted to have complete control over the work. Did it pay off?
Films are hard to make and hard to finance, you know and to sell it in that competition is very difficult. Technical side of the film making is very accessible. You have your IPhone, you can edit your film at home on your laptop and you can even color that if you want, so it became easier to make a movie that looks professional and cost less money. What cost you money are the actors and whatever action you want to have in it. But my film is small set up and there aren´t many people in it. It was supposed to be produced in Germany, but the person was working with much bigger budget and I knew it would take too long. I was working four years in US and it was first season of the series called Banshee and I had a slot between end of first season and beginning of second season.
I knew that if I don´t do it now, I probably will never do it. So I went to LA, cos I wanted to shoot it there, I took my own money and wanted to have whole backdrop of LA.I called few people, we sat down, I didn´t pay the people, well we paid them, but minimum wage. It was a good script and I liked it. We didn´t make any money but it wasn´t a purpose either. I of course wanted to have control over it cos it was my first movie and I knew the script was controversial and to be honest this is not kind of movie that sells.
And I knew that if I get all those people involved they would start to fiddle with it.The part of the exercise for me was to think out the story, shoot it and see if what I had in mind I can transfer onto screen and if it was finally there, you know. I think, as an artist, if you keep making compromises, you will never find the true voice. You have to have a courage to stand up for what you believe in and what you wanna do. And afterwards, you can say "Oh, that was bad" or" That wasn´t what I wanted to do". But you have to stick with your original material and you start to put your experience together, find out how things are done and that way around you will eventually get better. So if anything, my movie was fantastic learning. I wanted to do what I wanted I didn´t have to care if women like this or people over fifty like that, I didn´t give a shit about that, I did what I wanted to do. It was also a big challenge because money weren´t big and we went back few times and edit the footage and re-shut few things.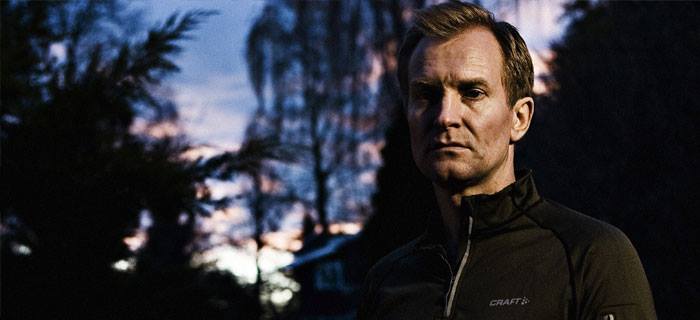 Before you start to make your second movie, do you intend to take part in any commercial movie just to earn money which you would put back into your own film?
I talk to other investors but I will partly finance it myself again. I want to shoot it in New Mexico cos I don´t want to get involved in Hollywood machinery. Once you get involved with them, you sign off. If they put 40 M in it, they can have a say but I want to have artistic control over it so I want to do it different way.
You worked with various directors ranging from Ridley Scott to Kathy Bigelow. Did you do it deliberately to see how they work to gain experience for your own directing career?
I was just fortunate to be offered collaboration with them,I would be an idiot to say NO to them. "Kingdom of heaven" and "Weight of water " were great films and they came early on my career. It wasn´t deliberate cos you can´t choose to work with such directors. It was big experience to be involved in such big productions because in Denmark we don´t have them, we have family drama, that´ s all we have money for. That´s true and that´s why, we are so good at it.
So when did you come up to the point where you said" I can do it now" and became director, producer and script writer all at the same time?
It comes over the years, when you read the scripts and you play part in it, it´s like reading the novel, you imagine whole thing. I read many scripts over the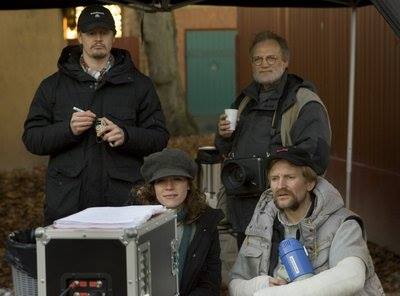 year. I think it´s natural extension of what you do. I was quite creative guy in various departments from my early age so this was another one and it was good experience when I became in charge of everything. One thing I have learnt from this film was why director works with same people again and again. It´ s huge collaboration of many people and you know what you are getting. There is not time for discussions that are not productive. Time is money and money equals your will.
So do you see yourself devoting more time to your own production, own directing, building your own crew and maybe cutting down on acting?
Yeah, I do.
Films you directed and played in had always something to say. Do you take it as your trademark to make films with something meaningful rather than pure commercial trash?
I don´t think commercial necessarily is a trash, but if you talk about trash, than definitely. I think movies in some way should be entertaining. They can be slow and long, but they have to involve your imagination. I like commercial movies, every time I start to do something commercial, something serious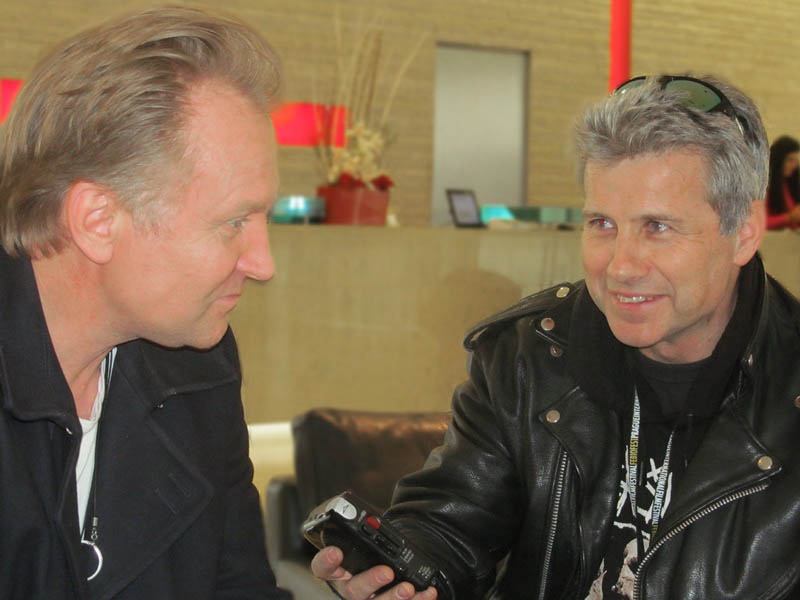 always creeps there. I think it´s important that we participate in a world we are living in. I want to point at something with my films. I can´t help it, it´s part of me. I have to point at things that are wrong and need to be highlighted someway. You know America affects everybody. When we now say" Make America big again, we exactly know what we are talking about. I have been in America for many years and I liked it there and I just don´t think that what he represents is the truth, it´s far from the truth. We have similar problems in Europe where people lost faith in establishment and I think it has a lot to do with how world is today. There are too many people in terms in how we conduct ourselves, how agriculture destroys the world. In past forty years we as people conducted ourselves the way we didn´t care about the future. We can´t live our lives the same way anymore. We have refugee crisis and it scares people. I am little bit pessimistic about what is happening now, I guess there will be more wars happening in the future.