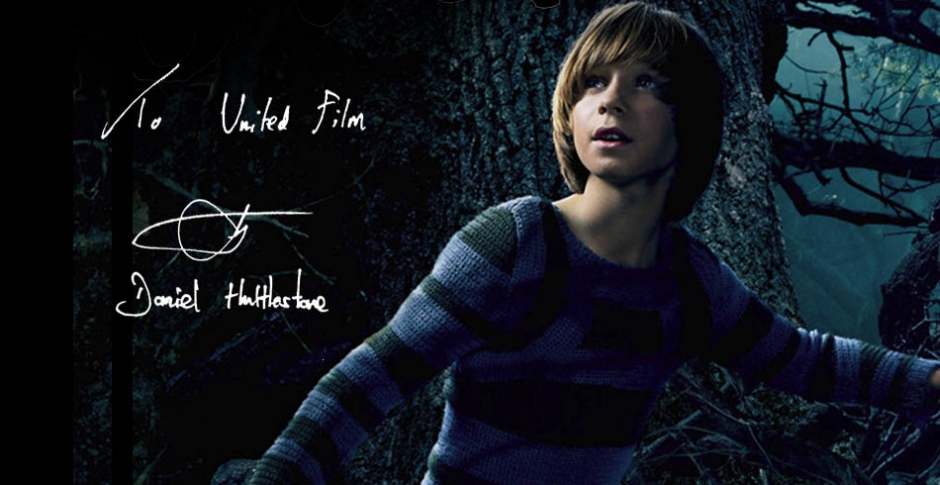 This 18 years old guy from London has probably acting is his blood. When he was nine he made his stage debut as Nipper in Oliver. Then he played Gavroche in Les Miserables. Then was invited for same role in Tom Hooper´s feature film version. In 2014 Daniel starred in movie Into the Woods where he played alongside Meryl Streep, Emily Blunt or Johnny Depp. At Zlín Film Festival he introduced a new film London Town where he starred next to Jonathan Rhys Meyers. This independent film brings us back to 1976 when punk revolution was born and young hero from dysfunctional family finds a friendship with leading singer of punk legendary band The Clash.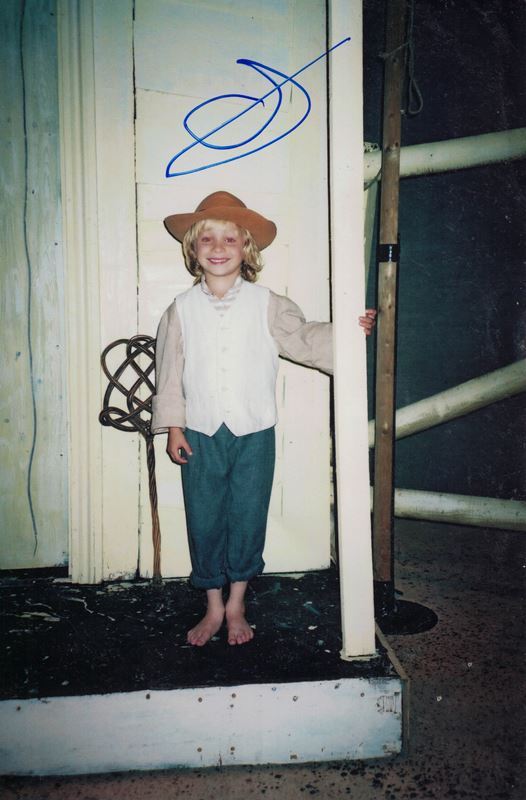 What got you into acting? Some people see only lime light, red carpet and parties but it is damn hard work.
My mother was amateur actress and I started when I was very young. It was just for fun. But after I played Nipper in Oliver, it´s there where it all started and I took it seriously and more professionally. I got at agent when I was eight years old.
How does it work when you have an agent?
I got a British agent after Oliver. Then I played in Les Miserables, which was a massive movie and an American agent called my London agent and said he would want to look after me in America.They get percentage of the deal so if I don´t have a job they don´t earn anything either.
Did you or will you study some art or film school or you are just native born talent?
Probably the latter cos apart from my mums´ amateur acting I have no education at all.I can obviously go to school if I want to but my agent doesn´t put me into situation where he would say, "Daniel you have to go to study acting otherwise I can´t represent you".
Thousands of actors or would -be –actors are having part time job cos the phone doesn´t ring and they don´t get any work. How do you try to avoid this situation?
I am not scared of that cos my father works in constructing business so I did some laboring job for him so if I have to have a part time job, I would do that. But I am focusing my energy into acting, doing lost of auditions, learning the lines and acting in local productions.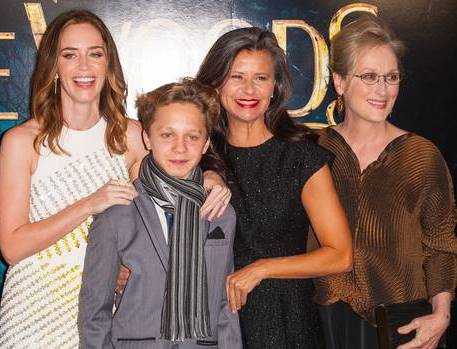 You were playing alongside Meryl Streep and Johnny Depp. What were they like and did that take any notice of you or were too distant?
Everybody was amazing really. It was like a family atmosphere on the set. Everyone was so nice and we had a chat over the coffee and Johnny was playing games with me on my smart phone and was really nice. Obviously people thought they might be bit stuck up but it wasn´t the case. They gave me some advice which was basically that I should enjoy what I am doing and go for that.
What was it like watching yourself on the screen in movie London Town, which was your first major role?
I was proud to see myself but since I watched the movie many times before, it wasn´t big surprise for me. But I always think I could have done better but probably every actor has that feeling. It was my first lead role and it was hard work. It took four weeks to film the whole movie, it was made in London and I worked from 8-22 every day without day off so it was hard. I have my mum around me so she keeps me to stay with both my feet on the ground. It´s long way to go to the top and at the moment, I am at the very bottom.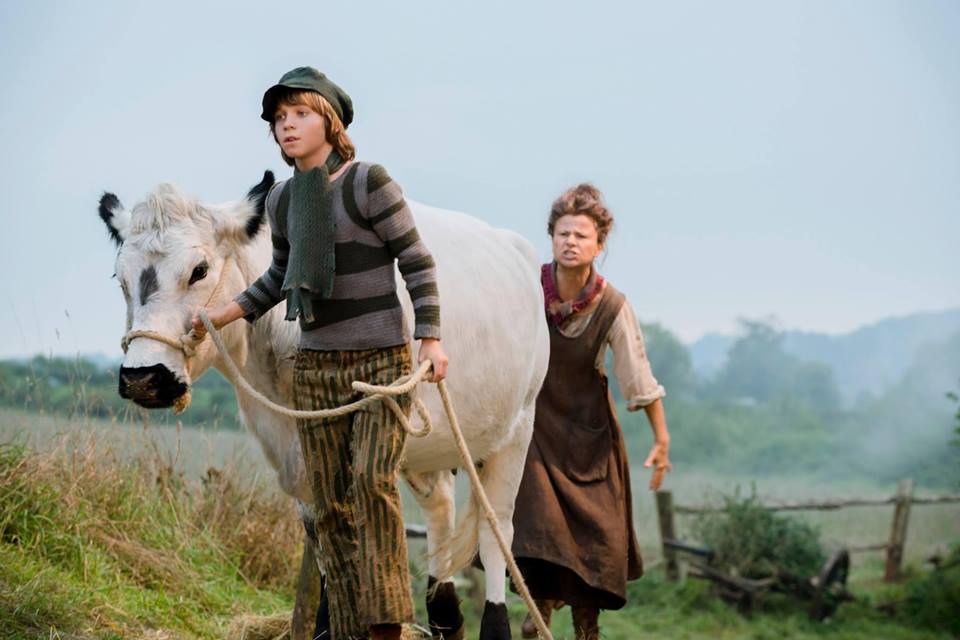 Do you intend to stay in England or move to America to pursue your career?
I would like to move to Los Angeles when I am older but I love where I live at the moment. It´s not a posh place, looks very much like the one showed in the film and I live near the former Battle of Britain airfield Hornchurch.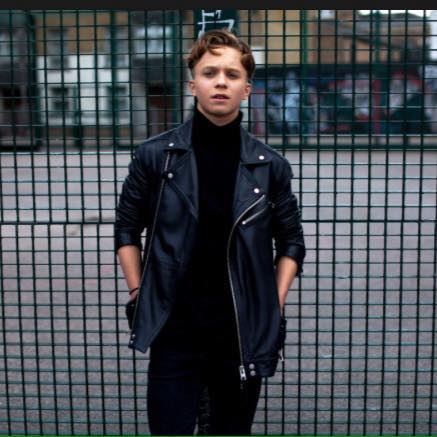 You are not in situation where you can not refuse the offer. Will you try to build that kind of artistic freedom where you could pick and choose or you don´t care where you play as long as they pay well?
The agents do the hard work. They look at the offer and ask if that role would suit me or not and if I feel like doing it they go for that.I don´t intend to be labeled as an actor of certain genre but I just want to be myself. People have idols, which is fine by me but I just want to be me. Not a copy of someone else. I just want to be different. It´s what punk is all about, isn´t it, don´t be a copy, be yourself.
Talking about idols, what kind of films do you watch yourself and what actors do you like?
I like Russell Crowe a lot to be honest. I liked his Gladiator. I think I could play a son of Gladiator (laugh). I watch a lot of movies with Leonard di Caprio. I like him very much.
What are the conditions for young, starting actors in Britain?
Basically there are two ways to become an actor. One is the way I do it, no education, no training, just talent and bit of luck. Or doing it hard way, like going to classes and devoting all your life into acting. I must admit I was quite lucky cos some people train,work hard and don´t get anything. If you want to do it professionally, training is probably the best way how to achieve that. When I was younger I was playing in theatre for five years, doing musicals but now, I concentrate only on films. But however I would like to go back to theatre when I am bit older.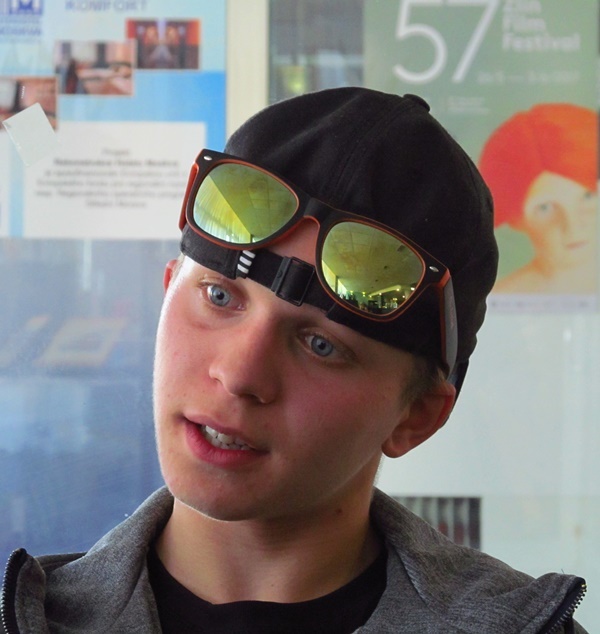 London Town shows the history 23 years before you were born. So was it in a way weird journey against time for you and you learn about that history?
Obviously my parents and grandparents told me about life in 60´s and 70´s and what it was all about but film makers also had to show me few things that were used then but are not some much now, like cassette recorder. They also have to teach me words used at the time because modern English is bit different to what it used to be 40 years ago. So they brought someone who taught me a dialect of late 70´s.
Did you work with some of the then punks who told you what it was like in them days or who maybe even played in punk band?
Actually there was a guy what was playing in Rude Boy film about the Clash. And he has small part in the movie.When we were on the set it was made the way I felt like being back in 76.I loved that.
You said that before the movie you have never heard or liked punk and now you love it. Did it somehow change your attitude and view at the life and the society you live in?
What made me think were the lyrics of the Clash which is what I listen to now. They had deep meaning.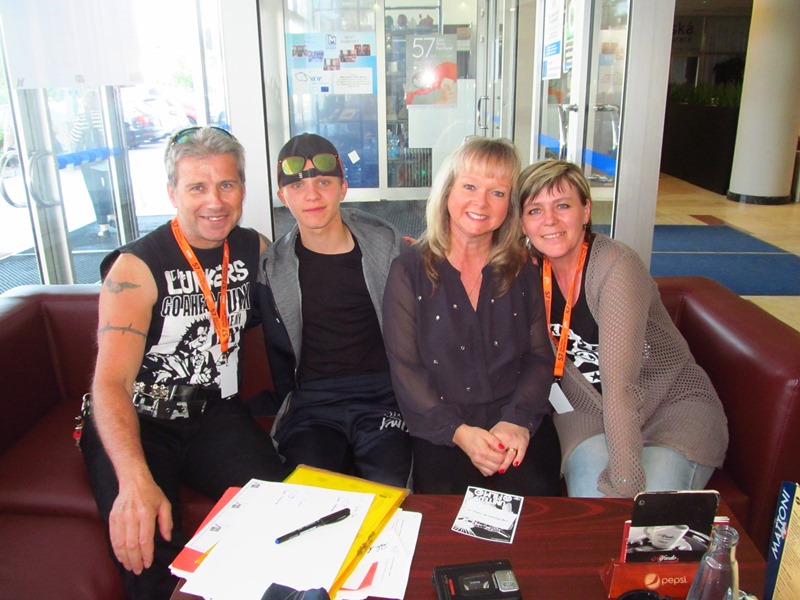 Did you just get a script and learnt the lines or you made some personal research about Joe Strummer and The Clash?
Well, they did the research about all details about the band and that era.I got the script and did the research about the person I was playing. I knew something about that era but didn´t know when the Clash split and when Joe died. But I would love to get back to that time and feel it myself, it would have been great.