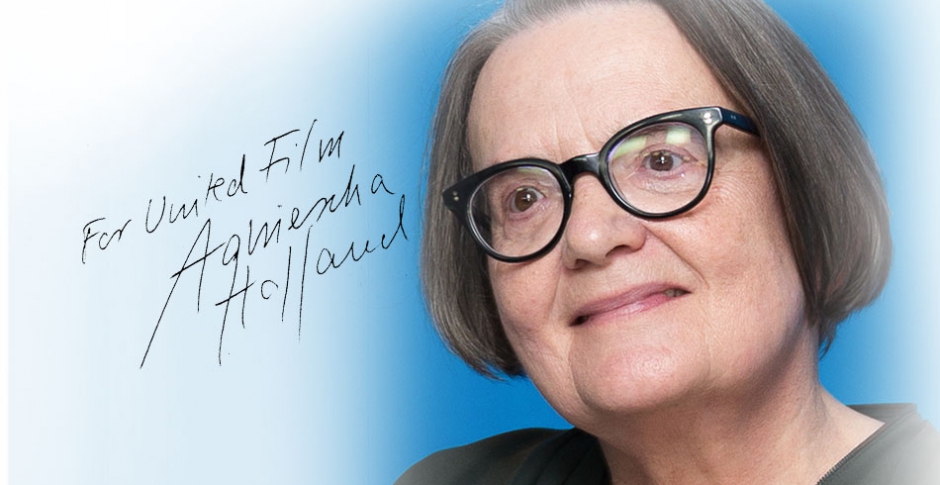 Well known and respected Polish director Agnieszka Holland was a star guest of FebioFest 2017.She has fans on both sides of Atlantic and is signed under such films as Europe, Europe, Burning Bush or Angry Harvest.In Prague she introduced her brand new film "Spoor" starring Czech actor Miroslav Krobot .Director, who will celebrate her 70th birthday next year was very swift and witty so time spent with her was very pleasant. With impish smile accompanied with Churchill´s " V" signs she announced that she got Doctorate at Prague Film university so we should address her as " Doctor".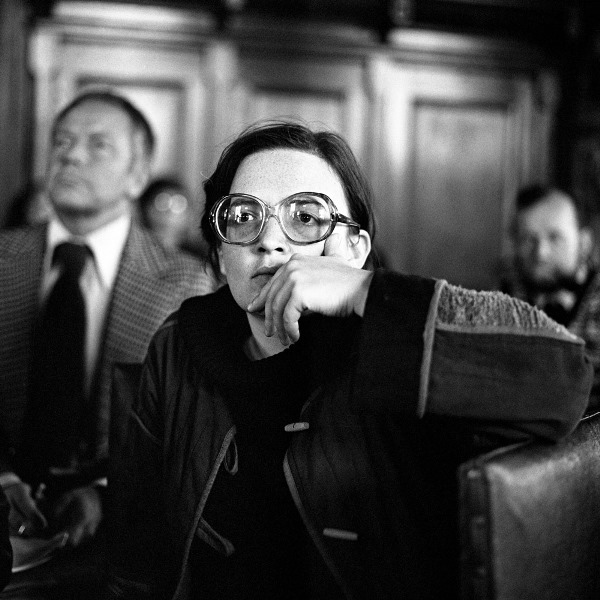 You started as assistant to Andrej Wajda who obviously taught you a lot. When he died last year, did you feel that something died inside you, too?
Yeah, sure. Andrej is like eternal planet that is orbiting around us and will never die. He was very lively until his end. And I had very good relationship with him not only political but personal and also professional. It is such a shame he passed away, I haven´t recovered from that yet. I was so upset that I couldn´t attend his funeral due to working commitments.
What does the Czech premiere of your new film mean to you and will it be different from others?
I also showed it in Bratislava and Sofia, so Czech Republic is the fifth country I show it in. Fifth, but the most important one. Is it still very fresh and new and I still have an excitement when showing it to the audience. Stylistically it is the most difficult film I have ever made.
When picking up the main character for your film, did you have a clear idea who it should be or you were hesitant?
Picking up the main actress is the interesting story itself, since we made casting at the time when script wasn´t finished yet. We wanted to write final version exactly for specific character. I tried over thirty Polish actresses at that age and Agnieszka Mandat was the best out of them. She looked fresh and young and I said to myself if I cast her, it will be kind of conformism and I want to show the women who has some nasty experience under her belt, so I focused different way. Every second Polish actress told me" It´s exactly me". But finally I found one who looked older than film character and was overweight. We made written rehearsals with all actors and day later she phoned me and said she is withdrawing from the project. So we were kind of relieved since she walked awkwardly and called back Agnieszka Manda, who thankfully wasn´t tied anywhere else. She is more theatrical actress than film one.She miraculously reincarnated into main character and was brilliant. She had a part in one of my previous films but it was all edited so after first filming day of Spoor she came to me and said with some kind of satisfaction" Now you can´t edit me".
How did you pick up Czech actor Miroslav Krobot for main character?
Miroslav Krobot is outstanding, I didn´t have to find him, I only kind begged him to accept the part. And he did and more over he had to learn Polish dialogues. There ain´t many Czech actors who would be able to do it. He is irreplaceable, but you know that, don´t you? And we you don´t you are-forgive me- stupid. I didn´t consider for a minute to cast someone else. We worked together on Burning Bush, where he had small part but I really badly wanted to have him in my new film. Polish viewers like him cos he has charisma and still looks as non- professional actor which is rare and exotic. Some Polish viewers said that he is the best character of the whole movie.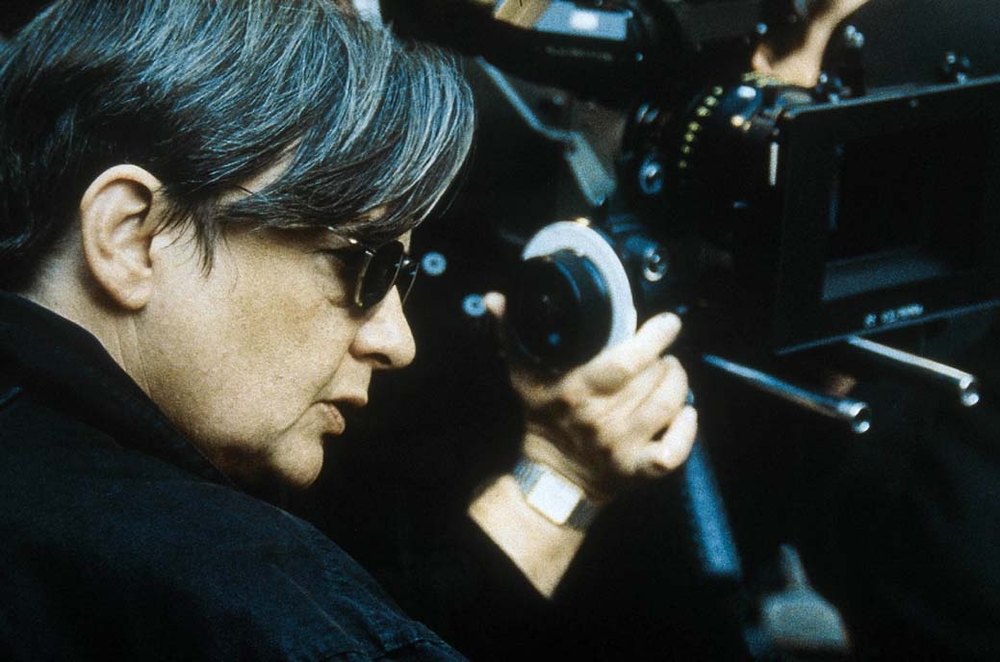 Do you think this film can somehow prevent cruelty of killing the animals?
My film is not an instruction of use for people to take a bag, stuff it with ice and kill all bad people around us. But I must admit that certain anger which could provide such fantasy, is building inside us. Film is a fantasy, not an instruction of use, it is a space for an art, it´s space for freedom of fantasy and realization of certain aimed feelings. For me, that part is kind of Tarantino Django, only the part of avenger was played by woman instead if a Negro. I think it´s harder and harder to find common language with people depicting mentality of brutal power against mentality of sensitivity. If we solve it in the movie it is much safer than if we solve it different way.
Did you show the film to American producers and were their reactions different to the European ones?
Yes, I showed it to producers in Los Angeles and they were positive about it. It is paradox, that for Americans and Poles the film is very political. I think the explanations is simple since America is run by Donald Trump, Poland is run by Jaroslav Kaczynski. They are very much alike, they want to restrict human rights, they don´t like ecology and nature. So in context, those two main ideas, rights of animals and rights of elder women were accepted differently in Germany where these issues work smoothly. In Bratislava and Sofia the reactions were very similar.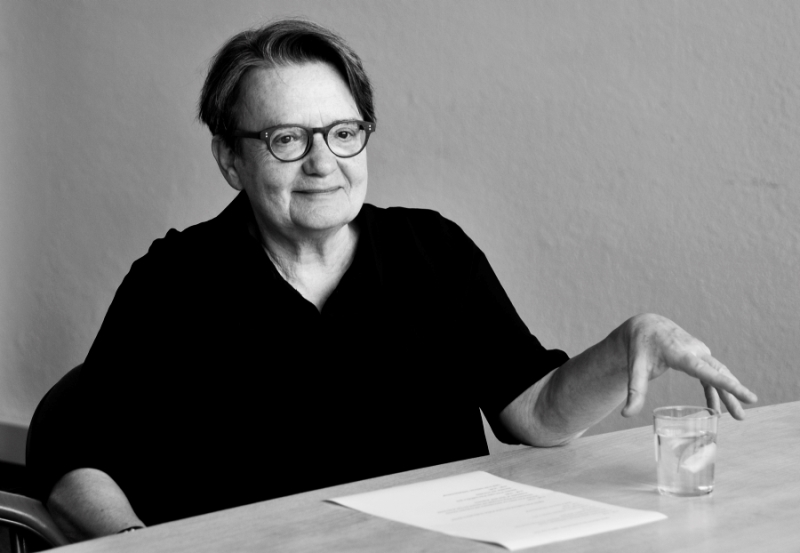 Your films are very successful. Do you also subconsciously think about commercial potential and would you shelve the project, close to your heart about which you knew that audience wouldn´t get it and wouldn´t come and watch it?
I made many films and always made those who I considered to be important, not only for me but also for the audience. I don´t make films for my own pleasure, this taught me Wajda, too. It is hard to say what kind of film people like. When I did this film, which cost me four years of life I didn´ t know from beginning what people would like to see. During those years the film changed context many times. I thought is will be kind of stylistic experiment, but it became purely political film, which is good and bad. Former because it brought massive media support, the later because some people wrongly thought I am supporting some political party and didn´t want to go and watch it. When I have made " In the Darkness" , which is about Jews in gutters, I never ever dreamt that I will make the most successful Polish film of a year and it will get Academy Award nomination. One can´t predict that. I never produce my own film, since I would like to keep certain degree of faith and freedom. All I do, I do honestly and do it for audience. How they appreciate it, I don´t know.
Every director dreams about working in Hollywood. Under what conditions would you accept the offer?
I take every offer individually and don´t make dutiful policy of my career. I look at the topic and if it appeals to me and I have that urge need to make it, I will do so. As for Hollywood, more expensive film, less freedom, that´s the rule. If film costs big chunk of money, it´s obvious, there are to be made more compromises and I knew from very beginning that I don´t want to make such films. It could cost me even my life.
Woody Allen finishes the film and doesn´t care about that anymore. How about you, do you care about your new film and help it if needs be?
I do care about destiny of my latest movie. You know, Woody Allen is typical masculine narcissus, but I am a woman, so when I give a birth to a baby, I do care about it. As long as it needs me and doesn´t help itself. So I do care about my last film if it needs my support, then I turn to another project.
Do you watch your older movies and do you judge them in retrospect?
It´s not that deliberately I wouldn´t watch my older films. I watch them when I show them students or when I switch on the TV and it´s on. I watch them with nostalgic pleasure. I don´t analyze it the way "What would I or wouldn´t do differently?" What is finished is finished. It´s same situation if you have a small baby and you also don´t say" If only it had longer legs, these are too short".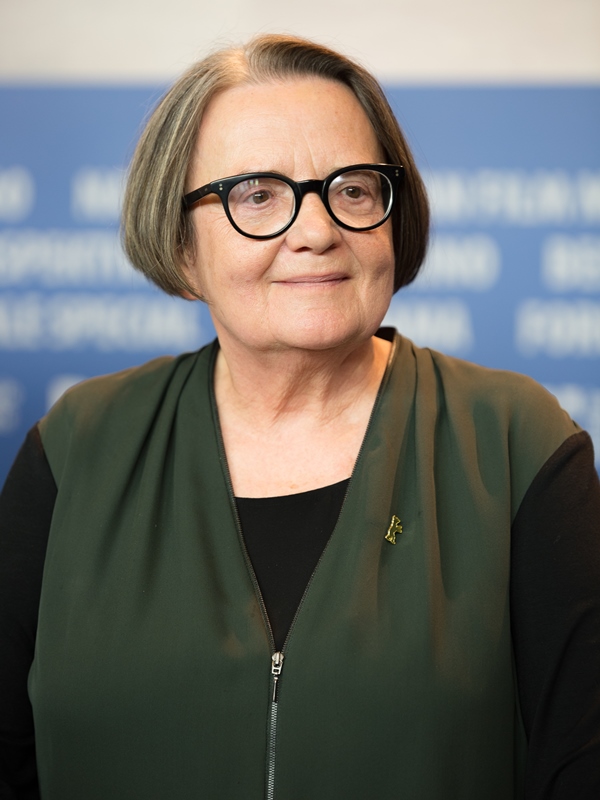 Your daughter Kasia is also film director. How did it work between you? Did you show her the ropes in film business and then gave her freedom to do what she likes?
Kasia didn´t study directing and she didn´t really wanna do that although she always liked film. She graduated from Art school specialized on comics. Then she started to earn money by doing story boarding in Hollywood. She did it well and also assisted during many of my films so she knew what to do and when. She started to get bored with storyboarding since she thought she always does better things then directors finally put on screen. Then she was offered to make a small, low budget, independent film in LA and she was great at it. So if she learnt something from me, it was just by pure observation. Now we are equal partners. Sometime she even does something better than I do.We don´t want to finish as our friends, film makers-father and son- who wanted to make a film together and ended up in not talking to each other for five years and they made two separate films which compete on various film festivals.