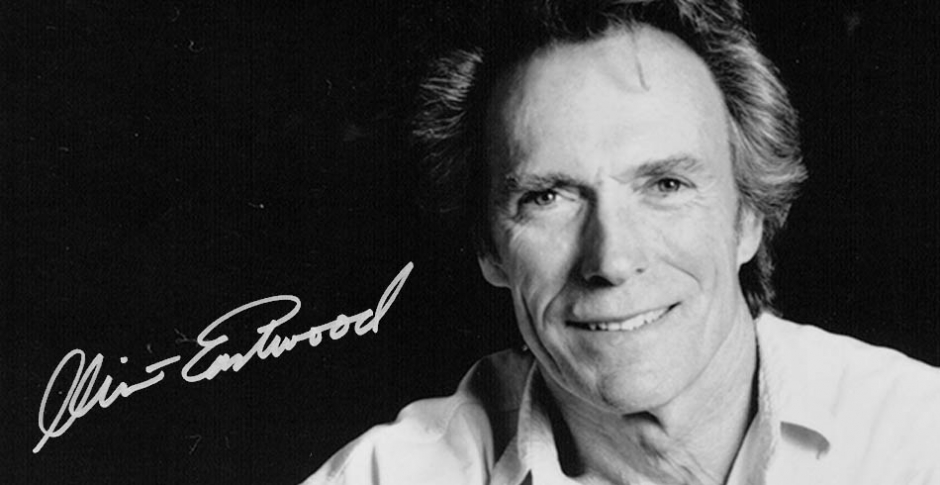 Clint Eastwood (1930) is an actor, director, producer, musician and former Carmel mayor who made it from zero to iconic figure of American film industry, who still makes films despite being 88. In 70´s he was the best paid and the richest actor in the world and his name was box office magnet. He is life non-smoker, doesn´t take any drugs and is not alcohol friendly, he avoids traditional Hollywood parties and does care about his health and food. Since he is self- made actor and director and he knows how to work behind camera and how to compose music for his films he is an ideal representative for deep profile for our website. Because he doesn´t like interviews and very seldom provides them we have to make do with two biographies we have read.

Clint was born on 31.5.1930. Despite doing everything possible, his parents weren´t well off and his father had to travel very often to pursue his job. Working principles of his father got under Clint´s skin very quickly so even when he already was a big and rich star, he only had short spells to relax between films and made one film each 10 months, He basically went from project to project and as he said, he is fanatic of work. Due to non- stop moving, he didn´t have time to make good friends at school and was lacking feeling of safety and certainty. He always felt like standing aside and he became loner. He often had to play alone and it helped him to use his fantasy and imagination, he created his own stories, his own world and he dreamt with opened eyes. It later paid off during making the films. He fell in love when he was 14 and was attracted by women during entire life. He became lonely wolf on
the hunt. At the age of 15 he got his first car and left home for the first time to feel the freedom. Since 13 he worked hard and always had a feeling, that future prepares something else and better for him, he subconsciously felt that he will make it to the top.
When he was drafted he took care of the army swimming pools and during one flight to see his girl he almost lost his life. Further army employment was a projector in army cinema. He often watched film by John Huston called Battle of San Pietro and he learnt how to create shots, how to tell the story and how to set the camera in which angle. It was army life which taught him to fend for himself, deal with troubles and control his life and world. It was in the army when he befriended two young actors David Jansen and Martin Milner who told him about Hollywood and insisted on fact that it´s right place for him. After being discharged he signed for Los Angeles City College. At that time he met and fell in love with his future wife to be Maggie. Soon after that David Jensen called him and invited him for camera tests to director Artur Lubin. Two weeks after that he signed the contract with Universal Studios and got 75 dollars a week. His first roles were in poor quality films that failed to gain any recognition. At that time westerns were very popular movies. Clint happened to bump into CBS producer Robert Sparks who liked him and gave him a lead role in new western series Rawhide. Clint shot a pilot movie and ten episodes and waited half a year if audience likes it or not. According to contract he wasn´t allowed to accept any other role in the movie so he left for Christmas with his wife. Soon after departure a cable reached him saying the shooting of Rawhide will start in January. It was 1959 and series was a great success lasting seven seasons. Clint recollects that ".After few years of acting same character I wouldn´t mind doing something else but Rawhide provided certainty for me. It reminded me those long months without work and I was asking myself if I manage to sustain that. I was worried about the fact that almost no big TV character made a successful transition into big film business. To depict the same character week in week out from July till April was tiring and audience as well as we actors were kind of imprisoned in certain awaiting syndrome which was hard to break."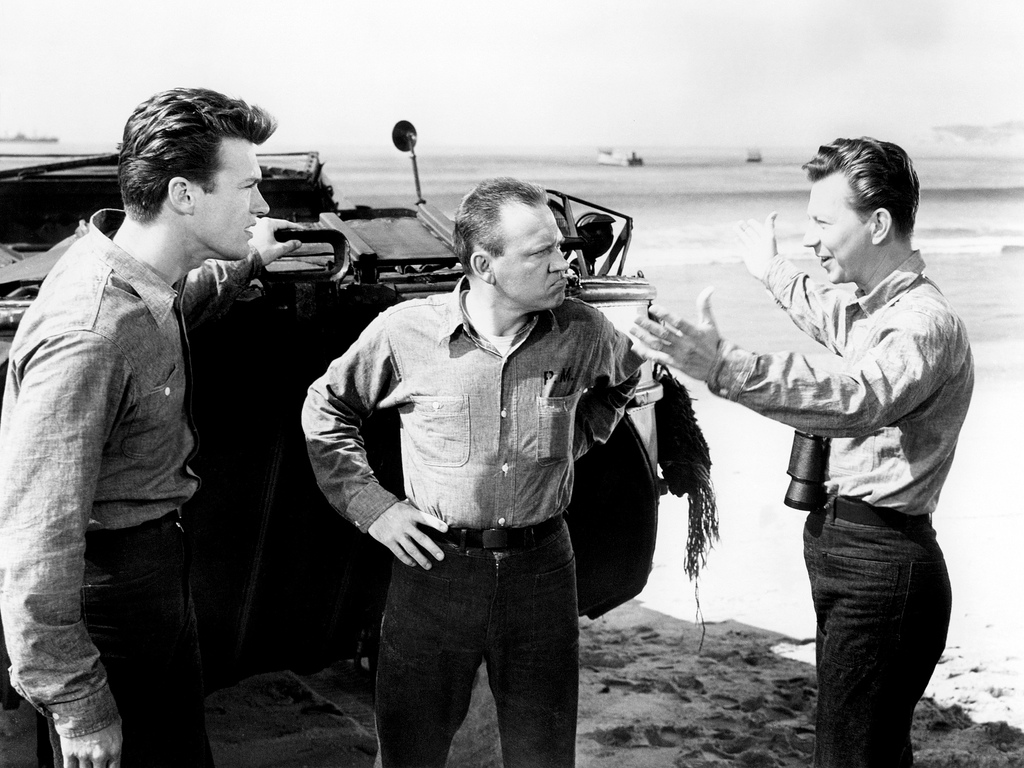 During seven years sting in Rawhide series which brought him fame and fortune Clint learnt a lot from film trade from editing to placing a camera to putting together whole story sequence. He started to think about directing himself. Therefor he asked production if he could direct one episode but wasn´t allowed do that. Television wasn´t pleased with idea to change the set formula and routine of the series and was firmly holding their actors.TV bosses were convinced that any changes in style could mean unwanted diversions of series character. Every director got a script with detailed notes when edit, when slow down, when up the tempo. So it was more a set routine than artistic approach.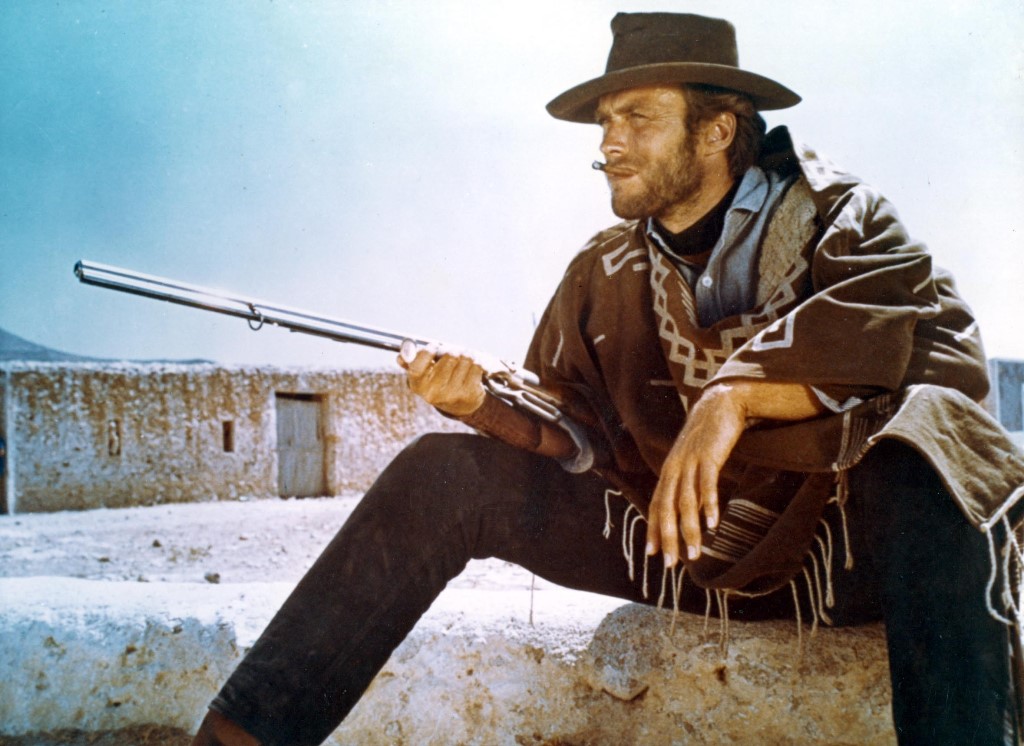 With certain distaste Clint accepted the role in Fistful of Dollars which was shot in Spain by Sergio Leone who had very limited budget. Leone couldn´t speak a word in English so he was on constant loggerheads with Clint who almost walked off the film. He thought his character is too talkative so crossed off almost all his lines and created a new, enigmatic, mute hero which made him a superstar. He became an antisocial hero, who shot as fast as he used his fists. The film was a great success and Clint became a new star in film business. He made further two films with Leone For few dollars more and The Good, The Bad and The Ugly. During shooting he observed the way how Sergio filmed and decided his new project will be already directed by him. But studio wanted well known director so he had to let Ted Post film a movie Hang´em higher. His directing debut came in 1971 with movie called Play it Misty for me.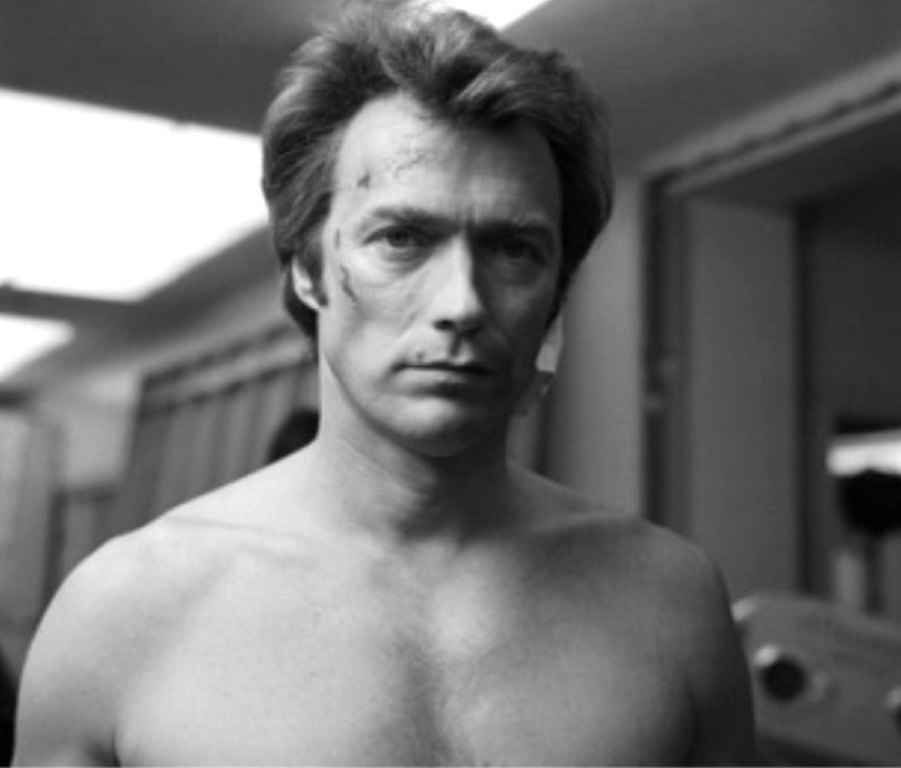 I learnt by hanging around and peeking
He says about his acting and directing job" At the time I begun there were no film schools. So I learnt by hanging around and peeking. That education and evolving process was very interesting and funny. Your taste is cultivated, you understand everything better and more, you look back at things you have overlooked as young and wonder how you could have been so stupid. Life is a test with many answers but only one is correct".
Although he was a first class star he never had star manners neither in public nor while filming. He later not only played in films, but also directed them and produced them. Actor Sam Bottoms told about collaboration with him. "Working with Clint was a big pleasure. He never showed any star manners. He just comes, does his job and that´s it. He doesn´t show off. He emits peace and self-control which is transformed at all people on the set. As an actor he is of course able to play anything he chooses. As director he is very demanding at himself and expects the same sense of responsibility from everybody around him.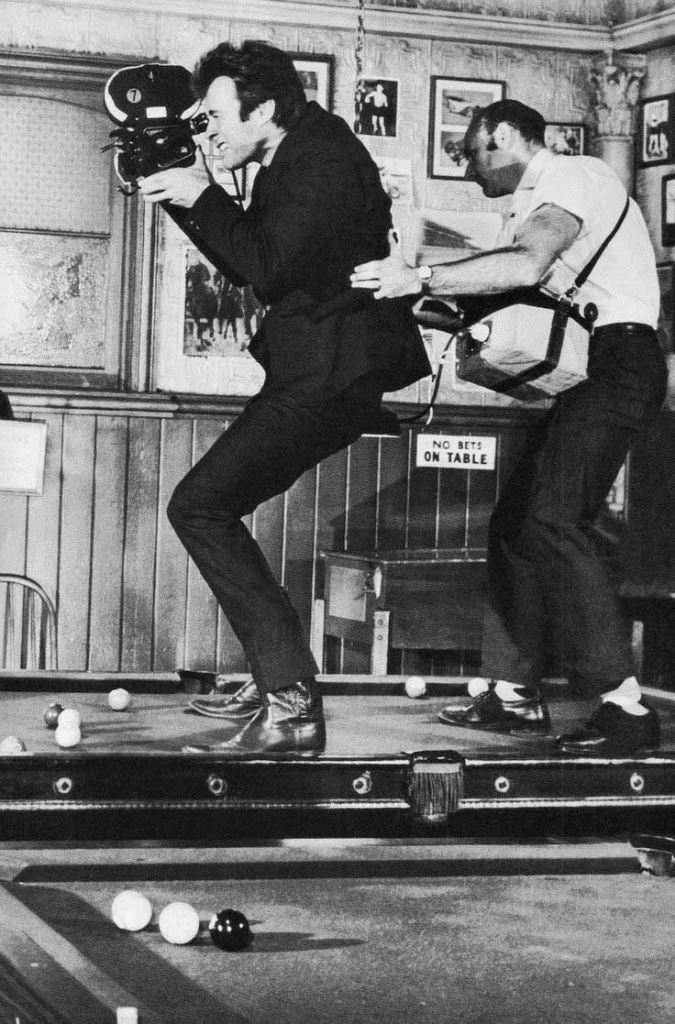 When he works on the film he is very objective from this point of view he judges himself, other actors and the way the story is evolving. He knows everything about lights, editing, sound and he masters all technology on the set. He doesn´t shoot sequences he has whole film story in his head. Atmosphere on the set is friendly and disciplined. He doesn´t have to shout and doesn´t sit as dictator in his chair. He is automatically respected by all people, so he can act, direct and jump in and out of his roles. He has great respect on set and doesn´t like taking the shots often. Usually first take it the best one. He is strong individuality on and off the set. He knows what he is doing when he acts, when he pics up the script and when he directs. He hates wasting with everything, time, money and film. Usually he end the film well ahead of schedule, lower that the budget and saves studio lots of money and film material."
Clint recollects his work with actors. "I never liked castings. If I look for someone I preferred watching his previous films, so if I didn´t like him and didn´t choose him, I didn´t hurt him and didn´t give him false hopes. Of course it is more time consuming, but it´s more tolerant. If someone kicked you couple of times before that, you remember that and try not to do it yourself. Many good actors were overlooked and never got a chance. So when I can, I help them. Casting is one of the most important aspects of film making. It can either improve the film or completely destroy it, if the character is wrongly casted. I never searched for certain types of scripts, they always found me. I always wanted the invested money showed off on the quality of the movie. All success I had in my projects I gained despite other people telling me not to do it. You have to rely at your own instincts."
You have to rely at your own instincts
From the very beginning of his directing career he used the same crew with capital C. The same lot stayed together for more than two decades. The advantage is that the crew knows what he wants and what he likes. He thinks it´s nonsense to teach someone new at every film over and over again. His team knows what he wants and he knows they know it, so he can concentrate on his job and let them do their jobs. If someone doesn´t work accordingly, he is fired. He shows how he wants the scene, then he instructs the actors where they are supposed to be and how far should they go, then he talks to cinematographer about the camera posting. Then the lights are tested and rehearsals are done with doubles. When the actors come, the rehearsals are screened and seven out of ten are copied. Then the next scene comes. His motto is" Always try anything new, be opened for challenges". He also says that filming is the art of present time. Once you stop experimenting and trying new ways how to obtain things, you are satisfied with yourself and start to be boring.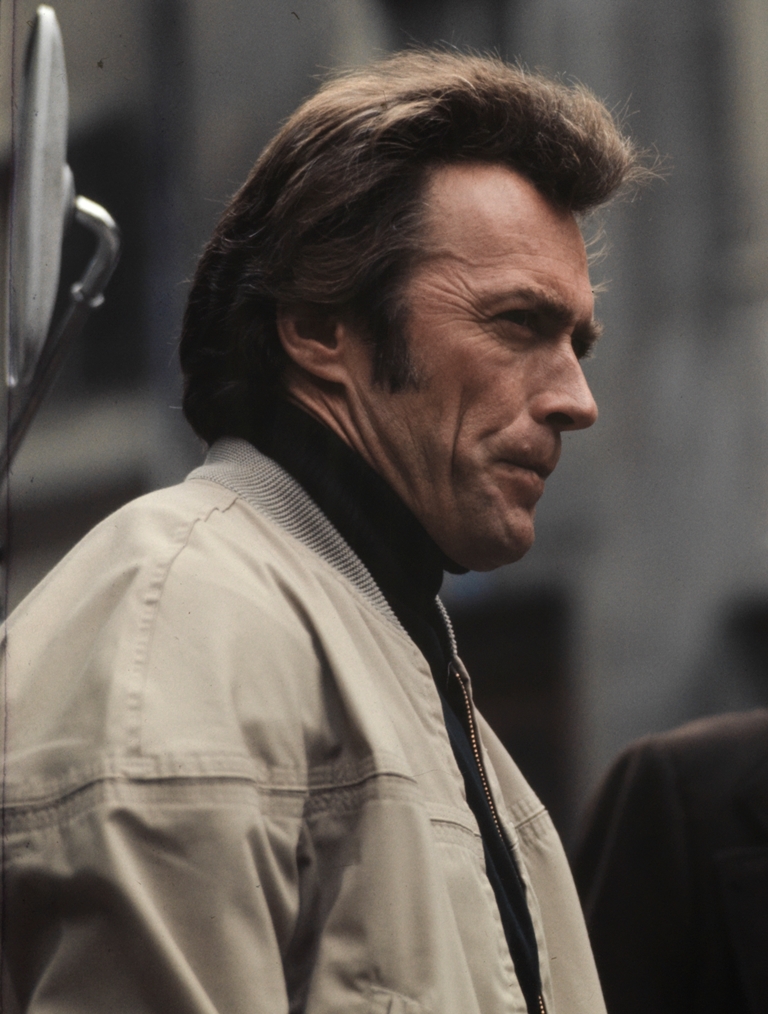 Sometimes he was so busy that one cannot not believe the following story, which happened day before shooting the film Play it Misty for me. He was lying in bed and visualizing all scenes of the film but had a notion something is out of order. Then he found out that he ALSO plays in the film so he picked up the script and started to learn his lines.
Critics were usually merciless to him but Clint did´ t care much about it. He was pleased when audience liked them and they earned money. He says about that" It´s irony very same critics who didn´t like what I was doing is 60 s are now telling me that they don´t like what I am doing now and why they aren´t as good as those in 60´s.At that time they said that Dirty Harry was fascist film and now they are asking why don´t I make another Dirty Harry"
Clint has very good memory and never forgets the obstacles and insults people threw at him and underestimation he received in Hollywood in his beginning. He retaliates not only on screen but also in his real life. He lived in Carmel and he asked for permission to re-develop his restaurant which was turned down. These councilors banned also public sales of ice cream in cones. Clint was pissed off and joined the election for Mayor which he won by big margin. First thing he did was sacking those bureaucratic councilors and dismiss the stupid law (one wouldn´t believe we talk about America in 80´s).He never misused public funds like it happens often and even invested couple of his own millions to save the romantic land from jaws of constructing company.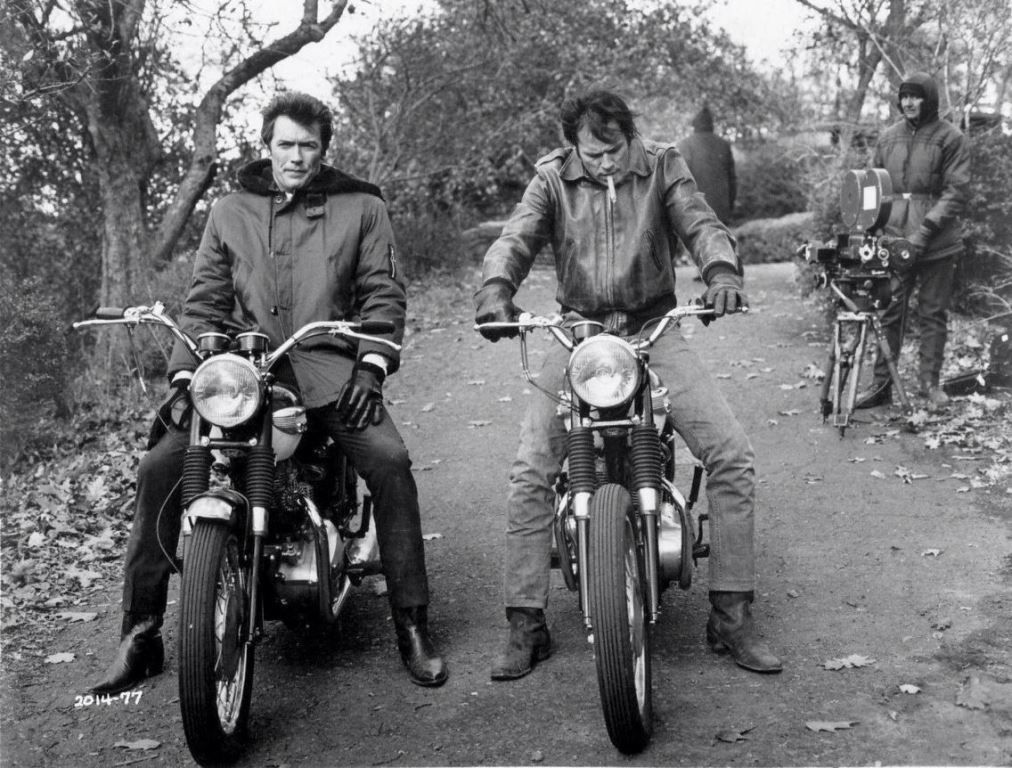 He was critical to powerful Hollywood people" I can´t stand how they behave to people, mostly to women. One day they praise them and next day they dispose them as piece of the rag, It´s disgraceful. That´s why I tried to employ good actresses even though they didn´t have star name. So I was always on the side of underdogs and outcasts who are losing. Father always used to tell me not to care about who will pay me what and rather work for free and becoming indispensable".
At the end of 60´s he became an international superstar and for more than 30 years he had big power and influence in film business. In 1968 when he was playing in movie Where Eagles Dare he could demand 800 000 dollars and profits percentage. But for shooting in Austria he flew by ordinary airlines in jeans, tennis shoes and with a bag.
He says about fame and popularity. "I hate people who look through their fingers at their own audience and pretend their attention disturbs them. After all, they asked for such popularity and it was they who fought to get on top. We can´t or we must not despise those who support us. On other hand one needs piece of privacy otherwise he would end up in straight jacket"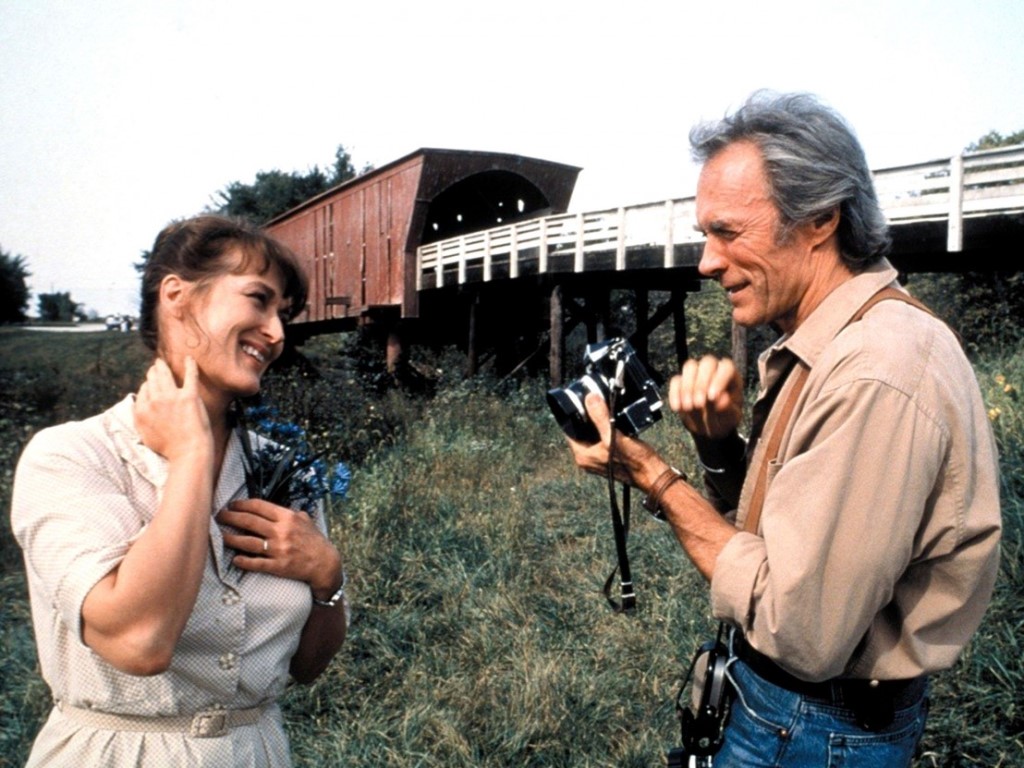 He soon established his own production company Malpaso and became an independent film maker. He didn´t take it as a matter of course but says with submission" I take viewers as if they had same IQ as I.I am very happy that I got into position where I can control my destiny and do whatever I like. It was always my dream and it was more important than any financial benefit. I respect people who invest money into my films and I demand the same from them. If they don´t want to accept that, they should not have hired me.
I established my own production company since I wanted to direct Hang´em higher and wanted to make sure it will be made according to my views. I had a theory that I can damage my own career as well as anybody else so why not give it a try. I wanted to show people in film business that there is a need for saving things and also that you can make good films with smaller budget and smaller crew without any limos and luxurious offices. In Malpaso we don´t have any private limos and offices, I just grab the box of beer, pencils and papers and off we go to work"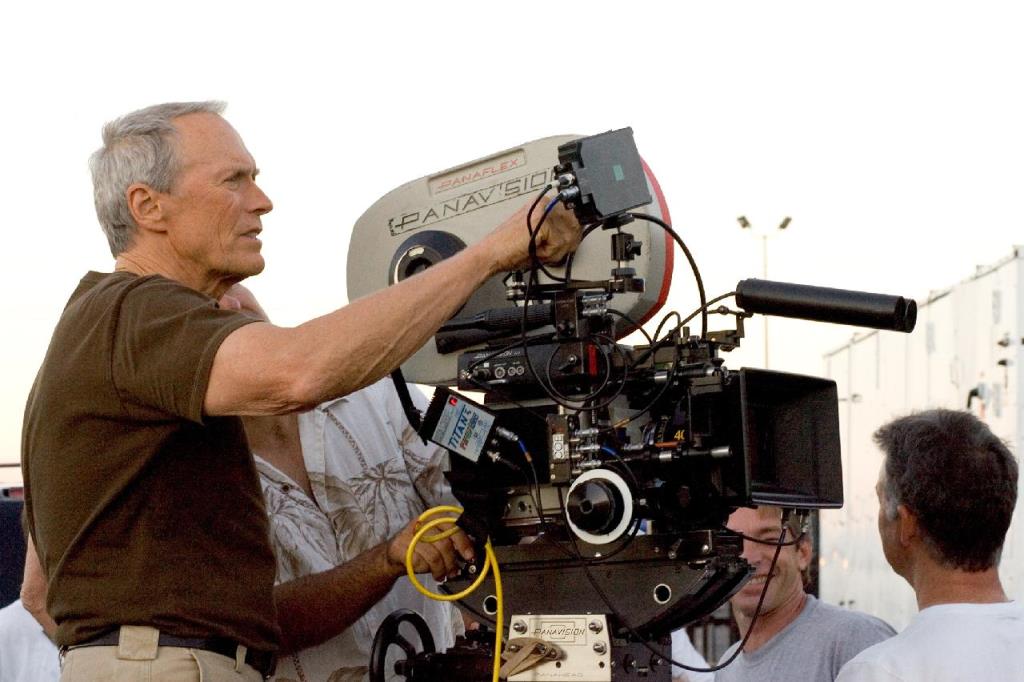 Clint Eastwood concludes with saying "I think I can be satisfied with myself. I earned enough money to producers in business therefore I can afford to make some changes sometimes. It´s good to make few films you like even if they don´t become box office hits, rather than make one mega big budget movie which only entertain people. Audience will respect you much much more as an actor more."