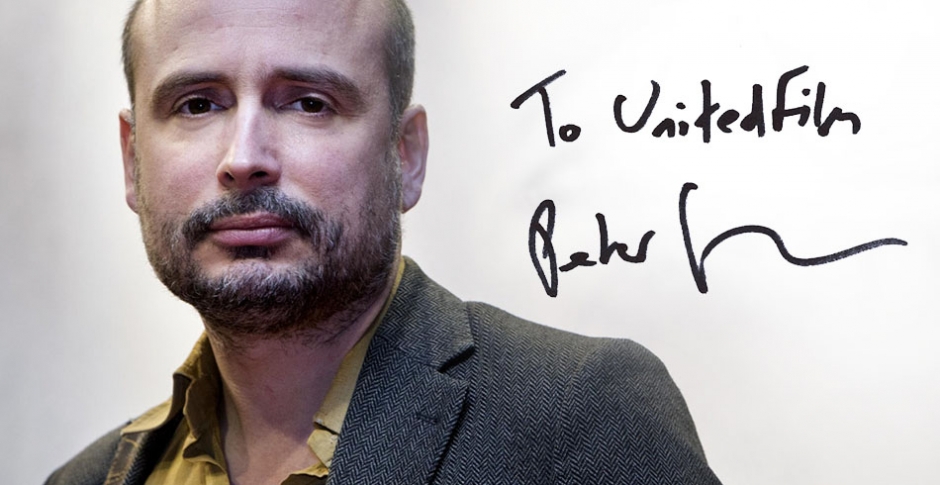 British director Peter Strickland was an unknown quality for us before FebioFest. We never heard about him and didn´t see any of his films. But when we read he put his inherited money to sponsor his debut film and had to postpone editing his film until he got a job and earned the cash, we thought this is our man with DIY attitude and we have to make interview with him. It was very enriching meeting.

Your parents are teachers. Do you have any film education or you had a steady job and were a film lover so went on and directed a movie?
I tried to get to film school but was rejected. There was an option of National Film School but it was so expensive that we couldn´t even consider that. I knew I wanted to make film since the age of 16 but I had to find other ways how to do it. Film school wasn´t for me, it didn´t work so I watched many many films and I read a lot about films. Sometimes I read about films years before actually seeing them so I knew what they are like. I bought second hand Super 8 camera for 15 pounds with cartridges and learned how to be economical. I made many mistakes and I still do but I learned from them. It took a long time,. I started in early 90´s and officially became a filmmaker in 2009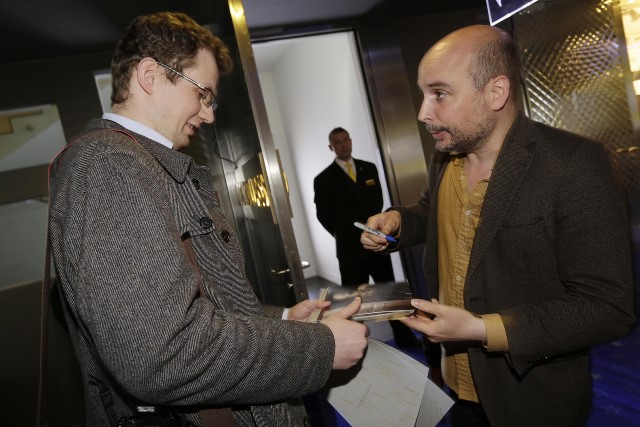 and between that I had many underground jobs which just kept me going. Someone asked me why I changed regular job for film making. I never changed that I was always a filmmaker. Unless you are very very rich, many people who wants to be filmmakers have daily jobs, cos they have to pay rent.No rational person tries to be a film maker to make money, unless you are a crook who knows how to twist laws etc. That lust for film making is inside you and it´s kind of gravity you levitate towards. It´s very selfish motivation and I don´t think I have any social motivation or mission, it´s purely selfish masturbatory impulse really.
You invested your heritage after your uncle into directing film. Do you think he would have agreed with what you have done or he would turn in his grave?
He would not like the films I make. He stopped watching films after 1960, when Psycho came out it was a red line for him, he never went to cinema after that. I got 30 000 Euro which I invested into film Katalin Varga and it got us pretty much to final cut. What I couldn´t afford after that was sound mix. With 30 000 Euros I was most proud to pay everyone. We couldn´t pay film rates but we were paying more than day job in that country. Specially in post production I had people who were used to work in advertisement and there was no way I could match those rates so it took me 2,5 years to make postproduction with right people. It was pain in the ass.
Did it pay off and you got your money back? How did you get your debut film Katalin Varga onto the festival having no pedigree, film CV or previous experience?
I wouldn´t say a made profit but money I put in I got back. It took a long time and I didn´t pay myself so I would say I broke even. As for festivals we just got very lucky. I tried to get there by many ways. One of them was to show the rough cut to potential investors and every single festival I applied to said big NO. So I lost quickly my confidence and I never considered big festivals like Berlin because it was out of my league. But sales agent saw a film, we had Romanian company who invested money into it and we could finish the sound mix and you wouldn´t believe how much the sound mix change the film. So with polished sound mix we got a tension into film and we got to Berlin Festival.
It took me 2,5 years to make postproduction. It was pain in the ass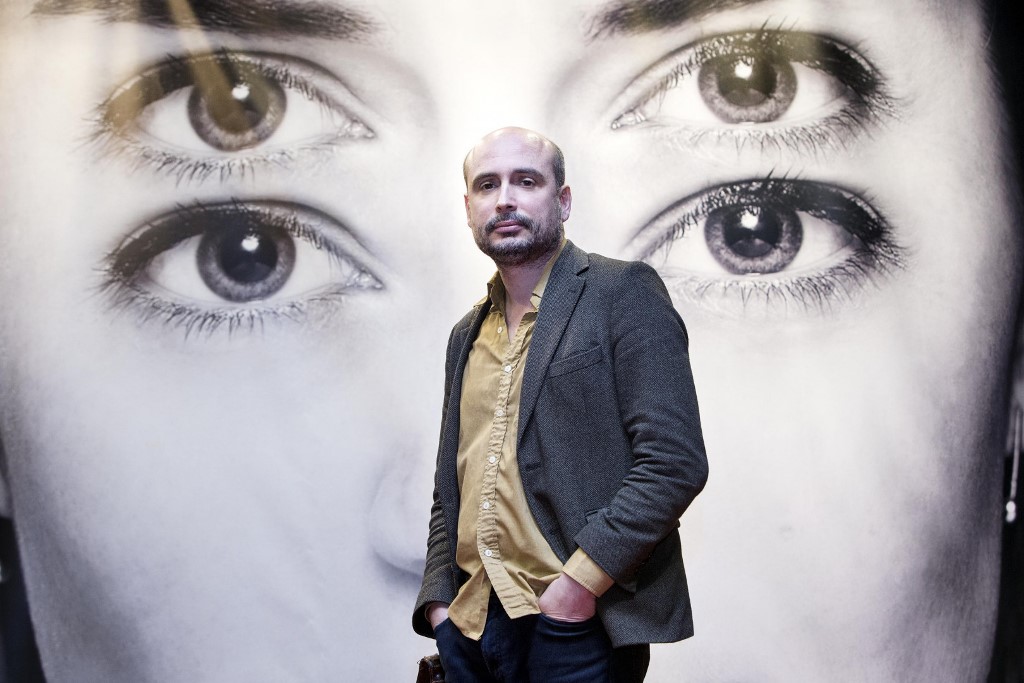 It took you five years to realize you won´t find any producer for your film debut. So did you just said" Shit, I will do it myself, now or never" and went ahead?
I only did it myself as last resort and because of the money I invested into my debut it took full six years before I made a second film. I had to pay the debts and I was extremely cautious to make it on my own again. I applied in vain so many times to get British funds so I knew it was my last chance.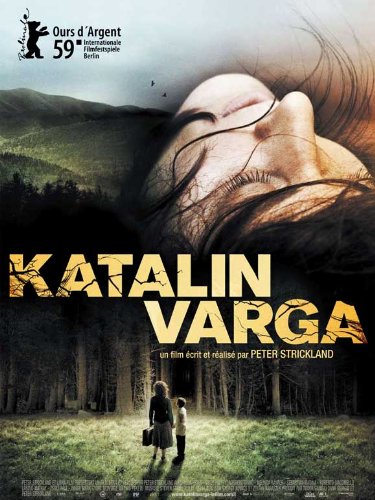 Why did you chose to move to Hungary, make a film there in Hungarian language although you don´t understand a word?
It was a financial choice initially. To make a film I had to get out of London, which is funny since I was living in Reading and thought, to make a film I had to move to London, but there I realized, in fact to be able to make a film I have to get out of London. There you have to have a day job to pay the rent and when you return from day job you are so bored that last thing you wanna do it to write, you wanna get out and have fun. When I lived in London I didn´t do any writing and thought it was crazy. So I moved to Hungary where I knew no one. We actually shot a film in Romania with ethnic Hungarians. It took a long time and between that I had a job in Slovakia, I was writing dialogues for computer games, it was well paid job and my boss was great and he allowed me to get to Romania for filming for one week each month. It was great time. I like filming in Hungary, crews are professional, they are very good and I like their attitude.
Do you think that with modest budget, difficult shooting conditions, no luxury accommodation and listening to music of The Cure and Suicide helped you to create exactly what you wanted and the way you wanted without a minute of wasting of anything?
I think what my film made what it was, were my own money. Had I had someone else´s money I could afford to change this and change that but I didn´t have that network. Why it worked was the fact we didn´t have production designer, costume designer, hair maker, we just made ready made sets. We knocked at someone´s door and asked if we can film in their house. There were 11 of us in the crew, me and 10 Hungarians. And it´s much less traveling money, much less money for food and accommodation, you can fill whole crew of 11 people into one house. We had sleeping bags, had no lamps, no trucks, no steady cams, no tripods for the camera, so it was very lean. I don´t think it was a pure desperation, it was youth. It was kind of punk attitude and it was only choice we had. Great fact was the whole crew knew each other, they got on well with each other and there was mutual trust.
What was it like to sit in the cinema and actually see your film on screen?
It was a thrill really. You know making films is mostly pain in the ass and now you see what you achieved. Eventhough we had some walk outs you still feel the reaction of the audience which is great. Also you see the mistakes you have done which is very daunting. So you learn from your mistakes, make another film and make different mistakes.
When you had to stop editing film for some time and found a job to earn money, do you think you kind of lost the vibes of the movie and looked at it from the outside and saw it with different eyes than when you were heavily involved in it?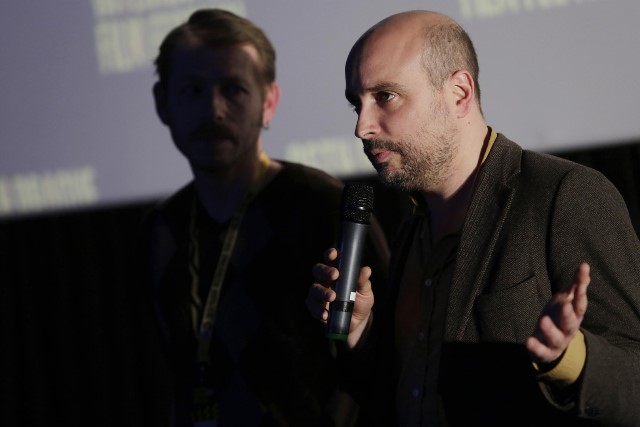 There are pros and cons on both sides. If you are too much in it, that is the problem. Nothing was planned it was just the way it ended up. There was an 8 months gap when I had about 10 different jobs and if you apply for them and they asked you what have you done and you say making film, it´s not gonna work well for you so I had to lie a lot in my CV.
Did all the troubles put you off film making-at least for while or now you know all the tricks and want to continue since you could not have ordinary 9-5 job?
There is no point of making a film for sake of making a film. Some directors have that urge. In ideal world I would only make films since its burning inside me. I always write a script because if it doesn´t come from me, there is not much point in doing it. Many directors don´t write their own script I respect that but for me it´s thrill to write the script,open its first page and then seeing it transferred on the screen, it´s long process.
How did you persuade Toby Jones to star in your latest film, when he is used to more lavish shooting conditions? Was he your prime candidate or you tried many more but all declined or didn´t fit?
If I am to be honest it was very easy to cast that film. Toby was very keen to join it, it was very natural, but he wasn´t my first choice. I initially wanted someone unknown but I realized the person I wanted never acted before and the character was very complex and dynamic. It´s quite a cold film so Toby gave that character a warmth.
Thank you very much Vítek Formánek and Eva Csölleová
For cooperation we thank PR of Febio Fest