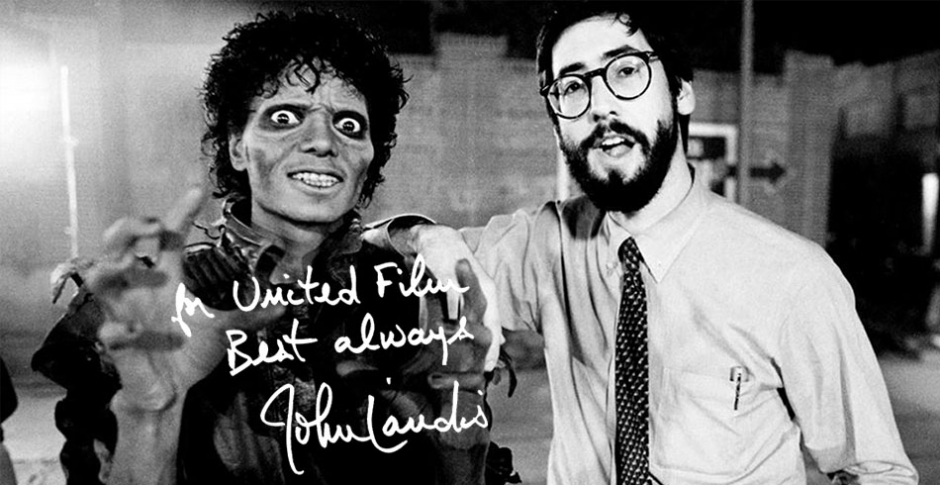 John Landis was born on 3.8.1950 and apart from being a script writer, stuntman, actor he also directed and produced his own films. In film business he started as a mail boy in 20th Century Fox. Then he became an assistant director at the movie called Kelly´s Heroes, which was shot in Yugoslavia and where he met big Hollywood stars who later played in his own films.
He was only 19 at that time. He stayed in Europe and worked on low budget movies where he cut his teeth. Alongside that he earned money as a stuntman. His first big feature film was made in 1971 and was called Schlock. He had a massive success with films such as An American Werewolf in London, Beverly Hills Cop III, Trading Place, The Blues Brothers or Spies like us. He is also famous due to his cooperation with Michael Jackson on mega-successful video clip Thriller.
When he was filming Twilight Zone a helicopter crash occurred and under the wreckage stayed dead bodies of actor Vic Morrow and two Asian kids. John was charged for involuntary manslaughter. But later in the process he was acquitted of the charges. It was for the first time in history the director was charged for the accident occurring during shooting. The tragedy led to stricter safety measures. He was also a first director to make "Film about the film".
This important director will celebrate 70th birthday for which we wish him a lots of health.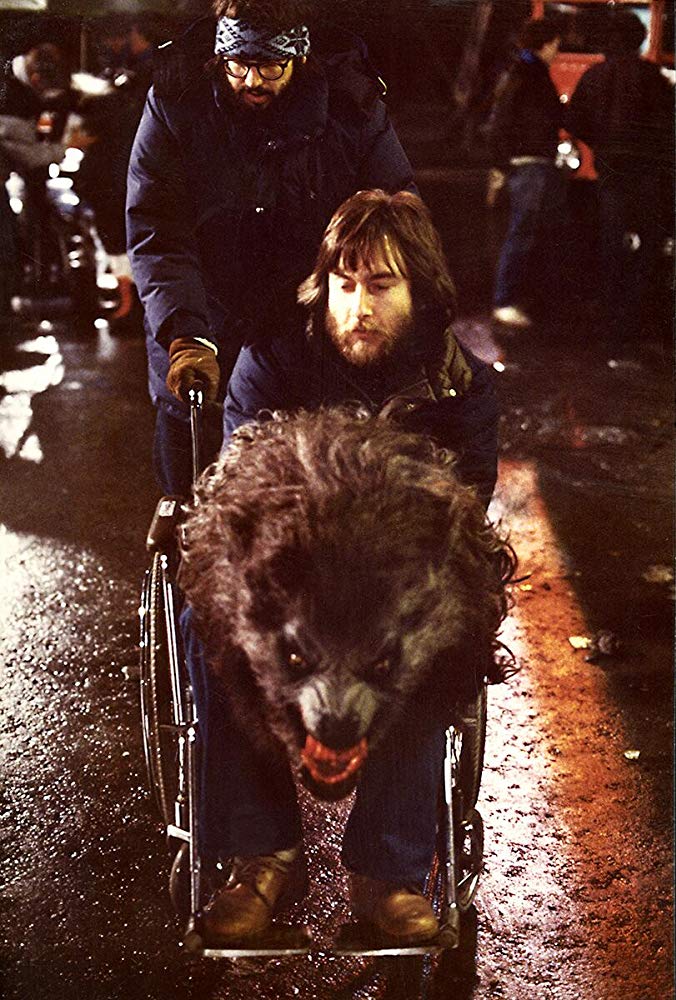 When you were 19, you worked as an assistant director on film Kelly´s Heroes starring Clint Eastwood and Donald Sutherland. You didn´t have any artistic education. What was it like for you in communist Yugoslavia?
I left to Europe with the crew and was hoping to get any kind of job since I knew a second assistant director a bit. Assistant director went sick so they gave his position to me, don´t know why, I was at the set and didn´t have big responsibility so I was learning. I was complete rookie and the shooting was complicated. MGM hired British crew, Italian make- up artists, Austrian special effect boys and that all in the name of reducing the costs. The actors were Americans and the chemistry among whole crew didn´t work. But surprisingly the film was a box office success and earned money. It was there, at the set where I planned and prepared An American Werewolf in London which I made in 1981.
How did you get to your first feature film Schlock, when you weren´t known and didn´t have any education?
I needed to get a visa for working in Europe so I had to join the American Guild Association. I made the entry tests, but committee told me, I can´t get the membership since I don´t have academic education. So I got really angry, wrote the script and decided to make the film myself for 60 000 dollars. It was possible at that time, since the distribution and independent films were strong. So I got the membership after that and I made my next film four years later. In between that I was working on many films in Europe either as a member of the crew or a stuntman. That was how I gained my experience.
Film industry is merciless business. It is said that director is as good as his last movie, but you are successful for four decades. How do you do it?
I think I was incredibly fortunate man and the films I have made, earned lots of money. I worked both for TV and film and some of my films became classic such as Spies like us or The Blues Brothers.
Woody Allen never watches his movies again, how about you?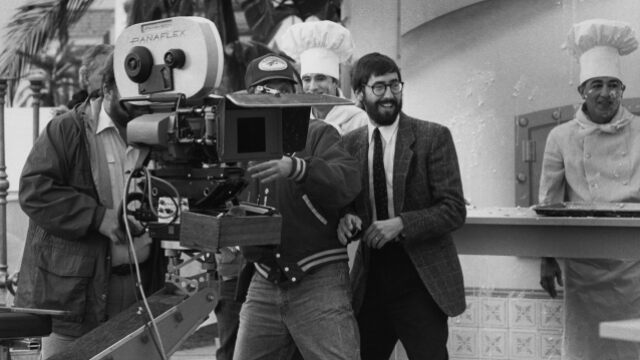 I do watch my own movies but it is sometimes frustrating, since looking back and with more experience I know it could have been done better and differently. Producing your own films is an advantage on one hand but on other hands it´s compromise, since I have to ponder and think about many factors so I am juggling with many balls at the same time. There are also factors which I can´t foresee such as weather so sometimes it doesn´t end according to my plans. But there are many things I still like at my films after so many years.
What is interesting is the fact how the view of the critics has changed at my early films. What was rated as unacceptable in 80´s is now called as a classic by the very same people.
Today all is digital and animated by computer. Do you like it?
Some animations are really very good, but I think the whole process of shooting will never change and is the same for long time. You still have to have the script, find the right place for camera, good light, you have to work well with actors and you have to make a good editing along with good music. From personal point of view I miss the film as a material since it had it´s magic, you know the whole process. Today all is done by computer and sometimes you don´t even have to go to editor´s room.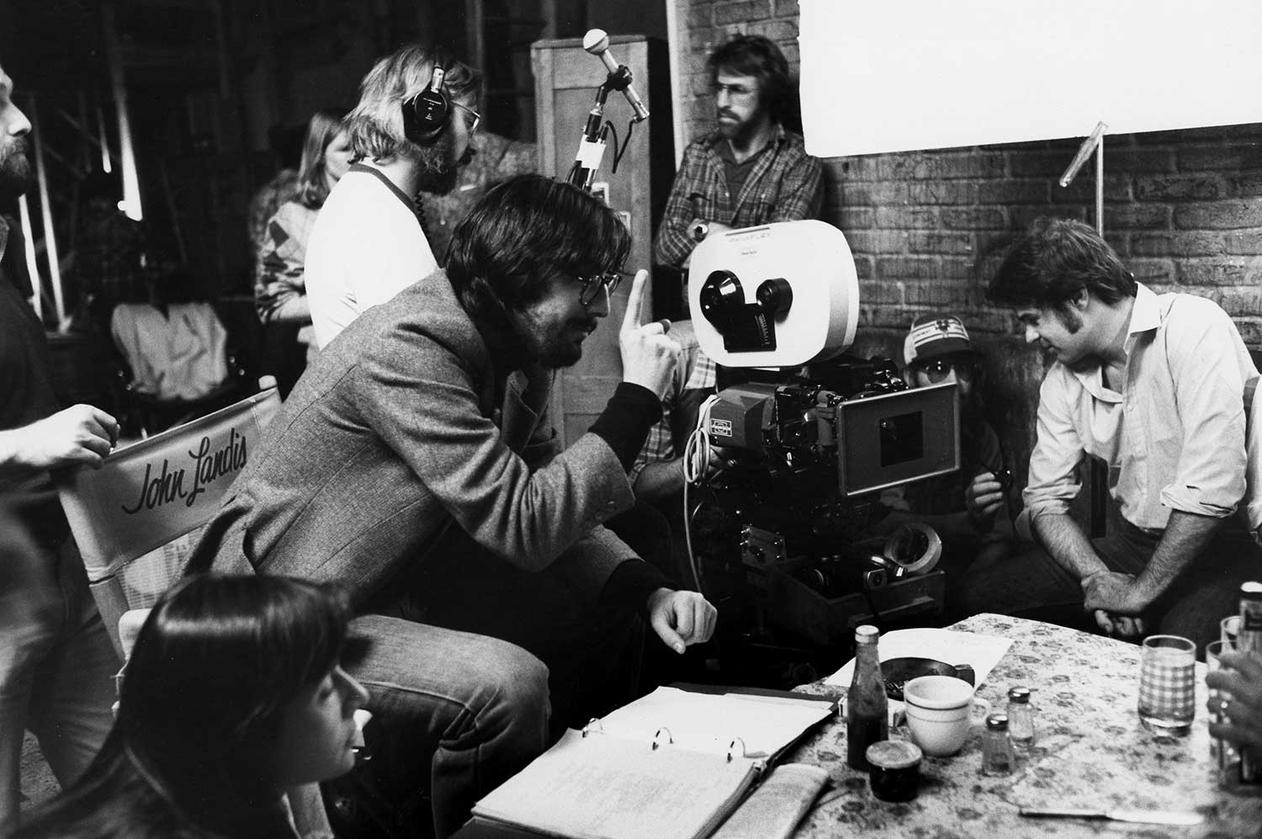 You also directed Michael Jackson on the hit video Thriller Was is an easy cooperation with him?
Michael Jackson was already a big star and he was ultimate professional. He worked very hard and did what I told him. It happened by pure accident since he watched my movie An American Werewolf in London and he liked it so much that he called me and told me he wanted to have a video where he would be a monster. The production cost us half million dollars and it became the most successful video in music history. It also changed the face of music industry and created MTV. Thanks to that the black artists got into MTV. Michael became a God.
We became good friends. We then worked together on Black or White, where the situation was different. I was the employee of Michael and tried to understand what he wanted. I was sorry what he has done with him physically.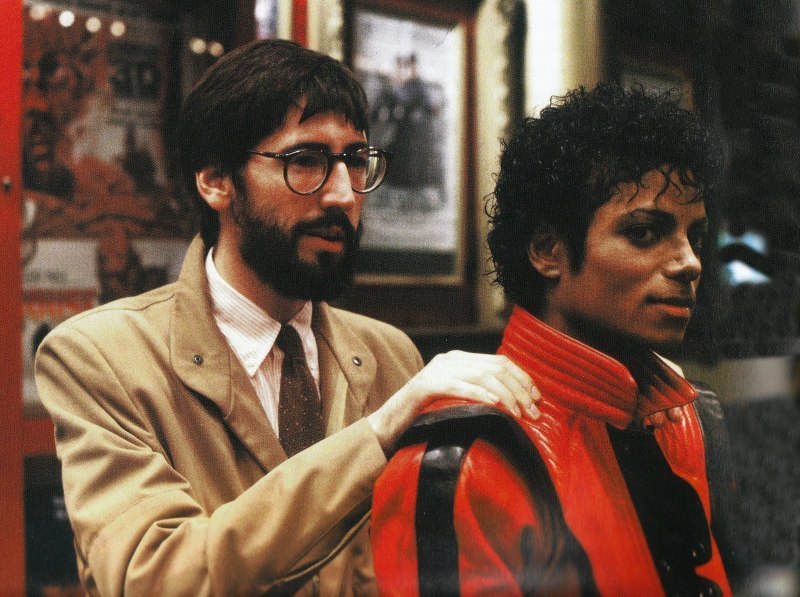 You are successful director of successful films which earn money. Did you have and do you have a free hand by studios?
No, on contrary, I had lots of problems. When we made The Blue Brothers, they didn´t want to allow us to put there a black music, since they thought the soundtrack album would buy only black people. But we insisted and it was a hit. It often happened that I wanted to make a film which studio didn´t want to finance and vice versa, I didn´t want to make what they were ready to finance. So I didn´t have a job for many years to come but thankfully I was also successful in TV so I was shooting all the time and I could shoot what I wanted.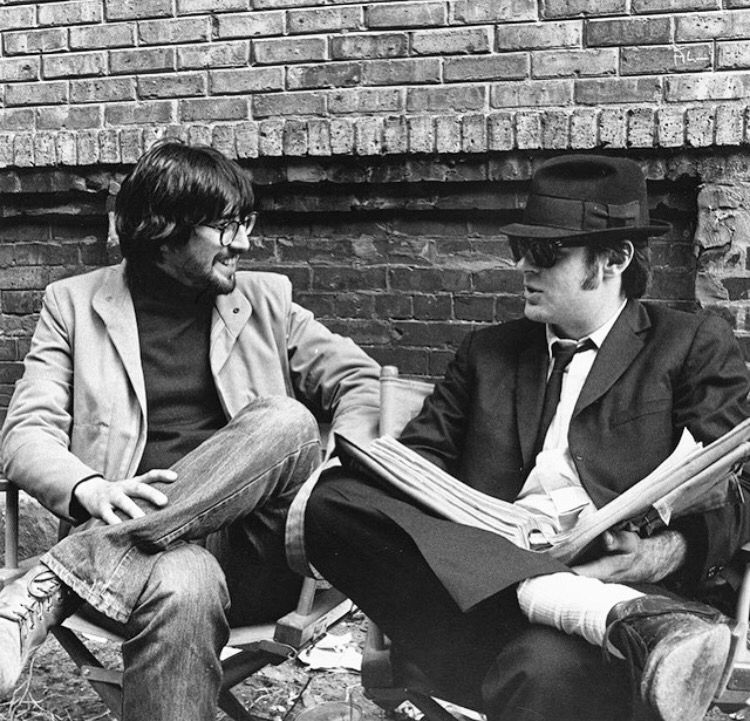 Your main actor is Dan Aykroyd. Are you on same wave length and you both like crazy humor or his popularity and your experience and success are the guarantee of box office hit and you always have open door and work with him whenever you like?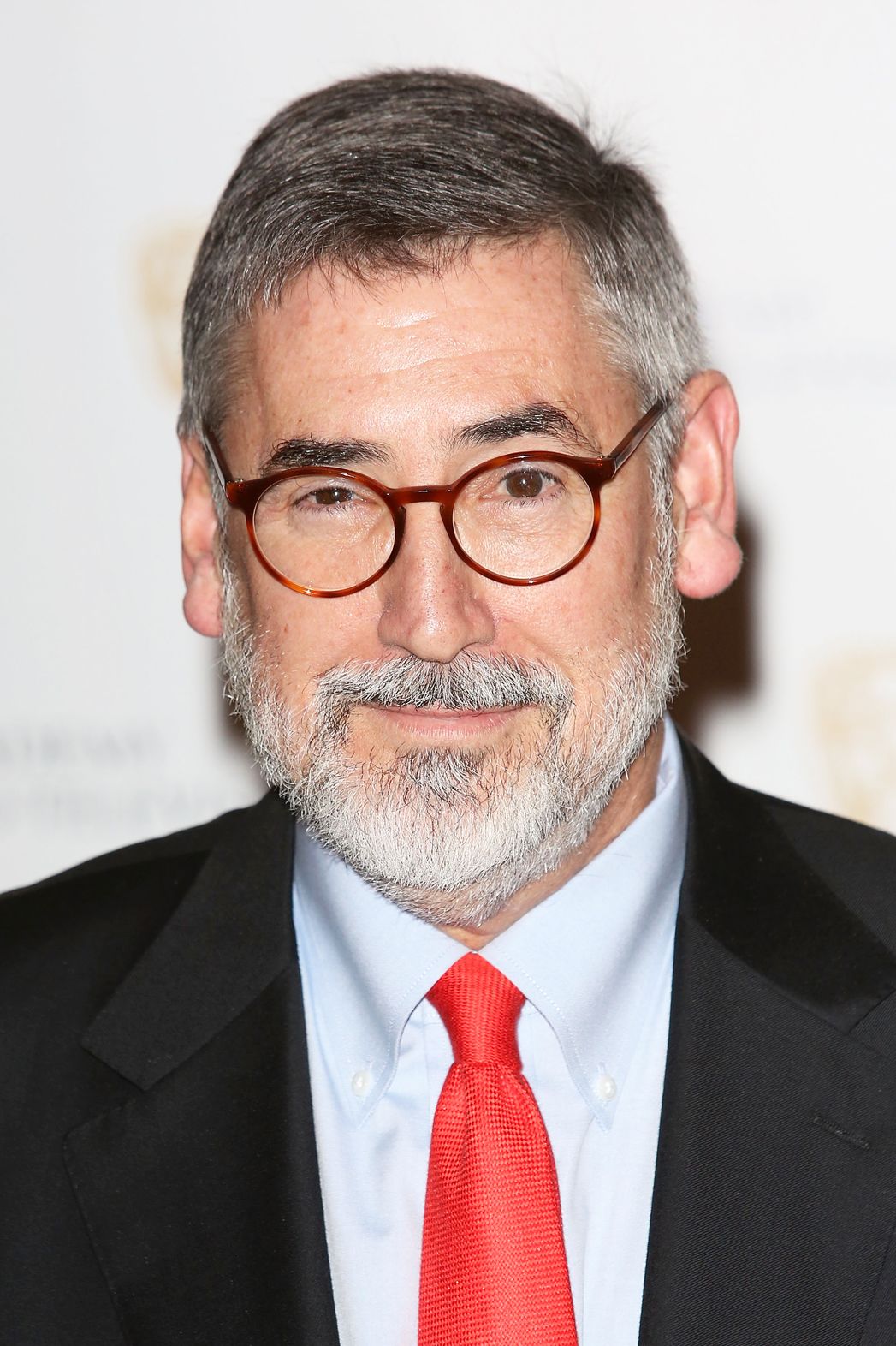 Dan Aykroyd is great, dream actor. He can play everything he has great talent and great sense of humor. He is entertaining, crazy and he is the power engine of whole project.
At the beginning of your career you made many independent films. Do you think, if you started today you could make the same type of films without big studios?
Time has changed and I definitely couldn´t do it today. In 60´s and 70´s it was a right boom for independent films, and they were truly independent and there were thousands of distributors, so even from very low budget movies could become cult and iconic things.
These days most of the independent movies even don´t make it into cinemas. Time and industry have changed and with internet all is different.
On other hand, today film makers have such technological possibilities about which I even didn´t dream about. With digital camera they can shoot very well and expensively looking film for very little money and since it is digital, it looks professional. I could have never made it with my 35 mm camera.
Thank you very much
Photo: John Landis imdb.com, Pinterest, www.mjvibe.com, Thriller Michael Jackson music video - imdb.com