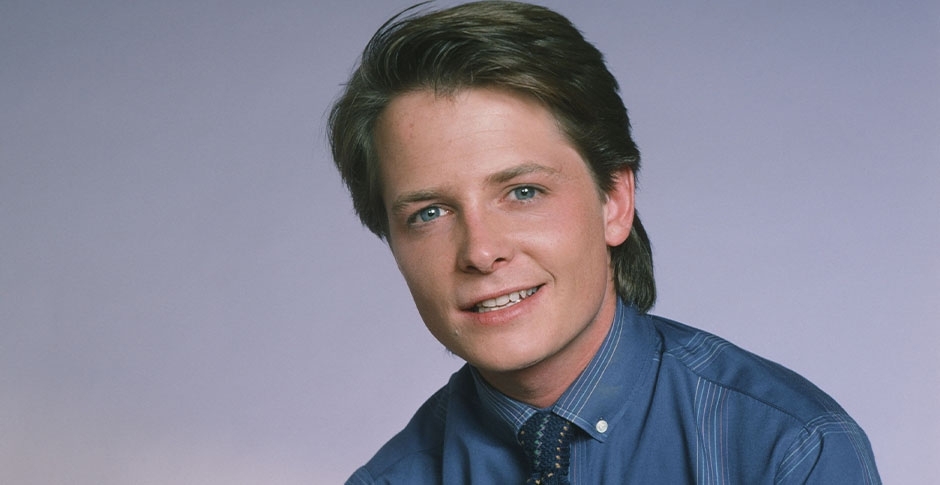 Canadian actor Michael J. Fox was born on 9. 6. 1961 in Edmonton. His young look and small height of only 169 cm allowed him to play much younger characters than he actually was. Fans loved him as Alex Keaton in TV series Family Ties and in trilogy Back to future where he depicted Marty McFly. When he reached the pinnacle of his career, he played mostly in less or more successful comedies such as The Secret of my success, The Hard Way, Doc Hollywood, Greedy, For love or for the money, American President or in drama War Victims. When he was only 29 he discovered symptoms of Parkinsons disease which he successfuly hidden for further 9 years. He retired at 39, the age when Morgan Freeman or Louis de Funés even haven´t started their careers. He devotes his life and time to support and finance research of Parkinsons desease and helping other people, who, thanks to him, don´t have to worry to show and talk about their illness, anymore.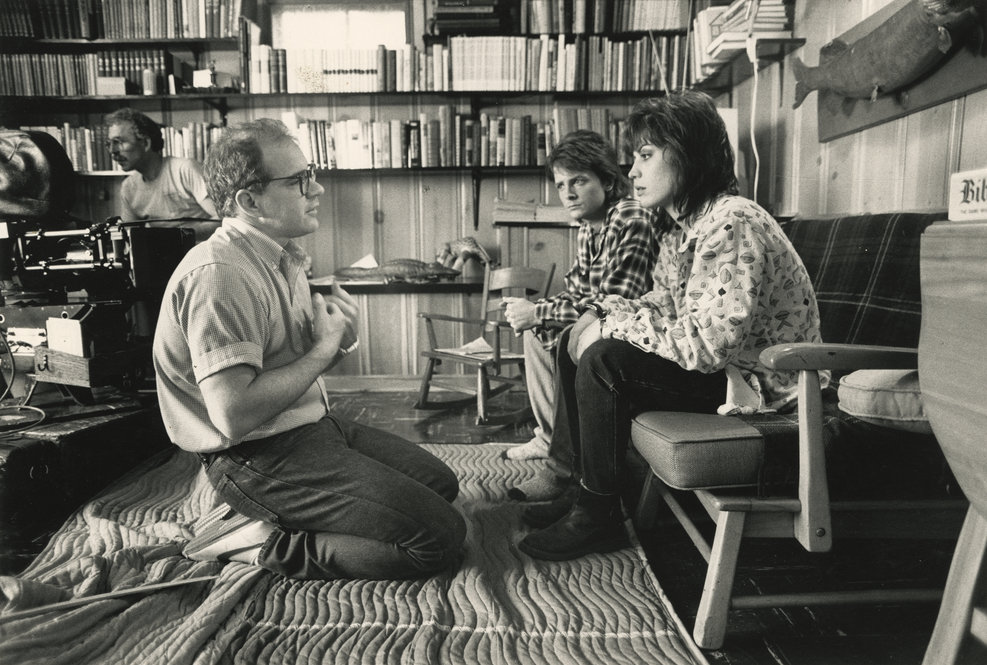 He wrote a biography Lucky man-Memoirs where he honestly disclosed not only his fight with illness but also the life of an actor at uneasy start, on top-having celebrity status, and then facing the tought decision-what next?
Interview with Michael wasn´t on the cards so we used the extracts from his book published in Czech Republic in 2012. We admired how Michael could put a mirror to the tough life in Hollywood, show it´s false morale and admit how tought it was to return to reality with help of his loving and beloved wife Tracy.
Film industry is brutal business and in America it is twice as hard and God knows, why tens of thousands of people want to get into it.Only handful of them get on top, and they are those hard working people who made the film, which became a hit, were at the right place at right time and had that piece of luck. Miloš Forman, Ivan Passer, Dustin Hoffman or Gene Hackman had tough beginnings when they were hungry and were skint. Also Michael J. Fox suffered that hardship and also feelings of contempt, humble and uncertainty.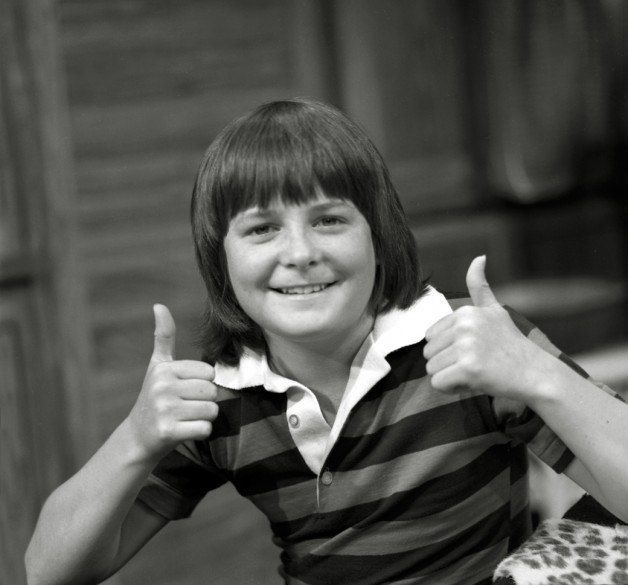 "I enjoyed acting as it was the first job I got properly paid for. What I also enjoyed was that creative process and working atmosphere. It was firstly in my life, that adults took we equaly and those more experienced helped me to discover what was in me and I haven´t got a clue it´s there. They helped me to broaden and nurture that. In 1977 I joined university, worked in adverts and tried to gain acting experience in some minor TV shows. But my blossoming career didn´t go hand in hand with my school results, they in fact were trailing well behind. During the day I sat at school and learnt or pretended to learn, while during the evening I acted in theatre. When parents failed to persuade school authorities to be bit more understandable to my career, I quit school with their blessing.
I got full support from my parents and father grabbed a car and drove me to Los Angeles. Once we booked in the hotel I grabbed the phone and started to call agents. Each of them promised me to care about me and sent me to casting agencies. I got a part in Midnight madness which shooting was to start within three months so my Hollywood career took off perfectly.
When I returned to Hollywood after my 18th birthday I rented a flat for 225 dollars a month, well it was flat-let with microscopic bathroom and one sink. I had to wash up the dishes in the shower so not only once happened that I washed my hair with kitched detergent and my dishes with hair shampoo.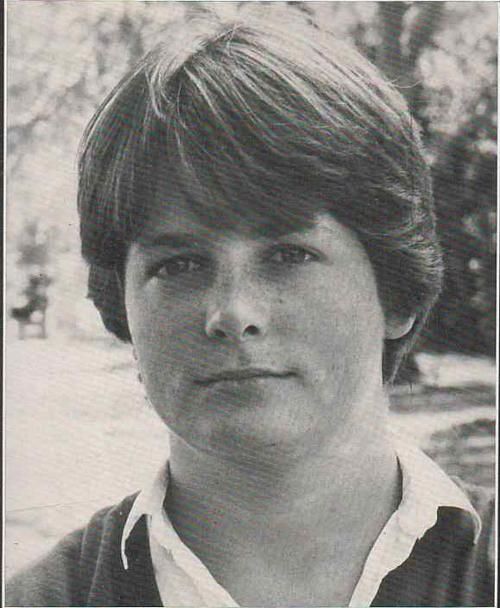 Shooting of Midnight madness was exactly what it was called, we were shooting during the night for six weeks and during the day I was looking for better job. I became the member of Palmerstown series crew. Since I was naive and got no experience I accepted helping hands of local people, who sliced chunk off my earnings for that and my agent recommended me a management company that was said to be on the phone 24 hours per day and that was to make a strategy for my career, help me to focus on my aims and hopefully reach them. They also reccomended me photographers, lawyers, publicists and who ever else. I felt I have a bunch of helping friends around me but later on, it turned out to be a bunch of piranhas cruising around me.
What I thought was bunch of friends was in fact bunch of piranhas
Association of film actors paid me minimum wages and I soon realized that my expenditures are much higher than my earnings. My colaborators who I paid, forgot to tell me I have to save for tax, so when I got a letter from Uncle Sam office, they adviced me to sack my accountant and hire different one.His first action was voiding the rental for my car. In his generosity he rented me his Porsche, since image is all that matters in Hollywood and if I drove Porsche, I couldn´t be unemployed, could I? Most of the actors who are jobless can support thein lack of incomes by working in shops or restaurants. I wasn´t allowed to do that since my working visa were only for acting. So soon macaroni, tuna fish and bear became my regular breakfast, lunch and dinner. When I was late with payment to my accountant, he dumped me and drove away with his Porsche. I was hungry, jobless, skint and in debts up to my eyeballs."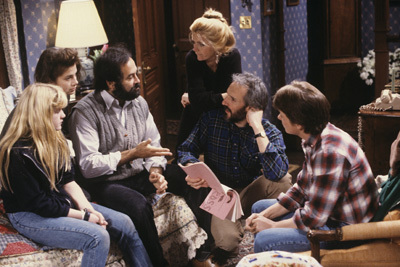 When actor is a star, he has a luxusy to choose and refuse the offers and place his conditions. That wasn´t the case for Michael, who desperatelly needed a job and was visiting castings, where he tried to show that he is the man for the job. But candidates are often humbled, director´s demands are often strange, conditions discouraging… as show his recollections.
Castings sucks
"Castings sucks, that can confirm most of the actors. You get few script pages and read them over and over again to get under the skin of the character. You try to breath the life into those written words but also you must avoid to be too thin, too thick, too small, too tall, blonde, ginger or black haired, too young, too old, too sad, too happy, too quiet, too noisy and you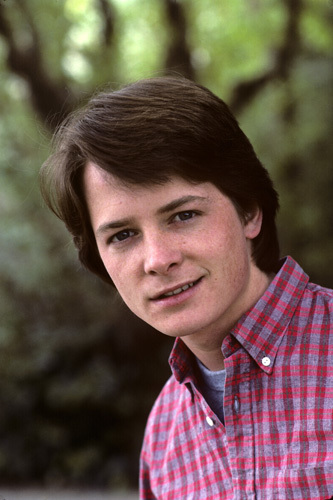 must not look like director´s lover, mother- in –law or therapeutist. You must look confident as if the role was already yours. Even being desperate and hungry you have to look victorius and it was something I had problems to achieve. Many weeks passed since my first casting for Family Ties. My agent Judith did what she could to get me there but author and producer Gary Goldberg simply didn´t want me for role of Alex Keaton. He had a go at Judith couple of times claiming I am simply not the right person for the job and he doesn´t like when someone doesn´t believe his instincts. Finally he gave up and said Judith to call me and I knew that whatever happens in next ten minutes it will decide my Destiny. I started to read the script and soon after I felt I am on the ball. Crew around me laughed and at the end Gary shouted at Judith "Why nobody told me about this guy?" I got the role and it changed my life.
Association of film actors insists that every actor must sign the contract with them before the series passes the final producers approvement, which is almost immediately after casting. Since my phone was long disconnected for unpaid bills, I dictated my modest conditions to my agent from phone box. While agent talked about seven figures number if the series will go for six years, I was looking into fast food shop window and wished I had two dollars for chicken with mashed potatoes. Final approvement was led by NBC producer Brandon Tarikoff who was opposed by my new Fan Club, led by Gary Goldberg and his crew. After long tug - of- war Brandon finished the discussion by saying "I am telling you that his face won´t fit onto school lunch boxes." Gary was shocked that this should be criteria for actors casting and didn´t budge an inch so finally I got the job."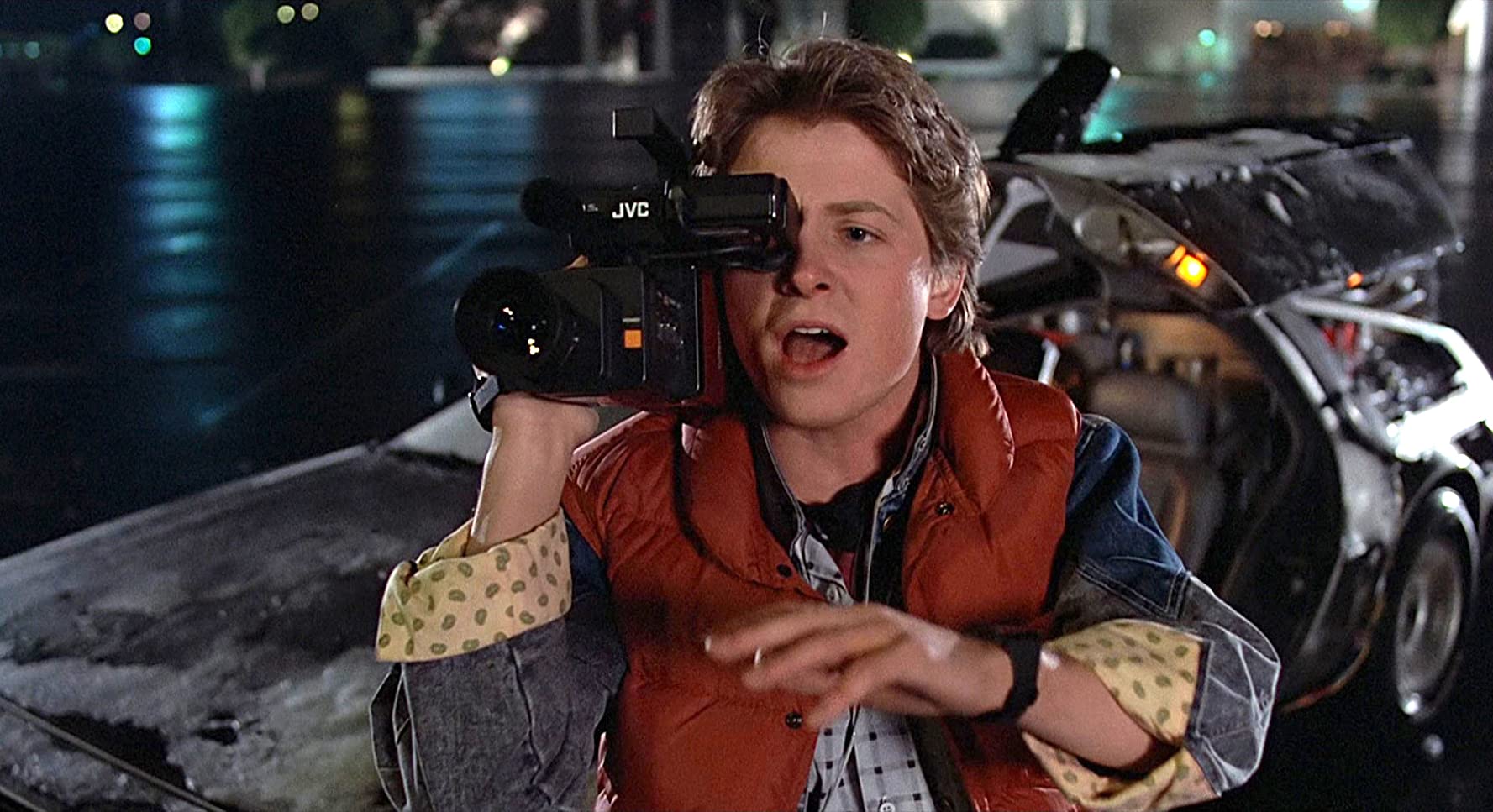 That was 1982 and Family Ties was breaking TV records and Michael J. Fox became favorite TV star. After three years into the series he got a call from Steven Spielberg who was to produce new film Back to future directed by Robert Zemeckis Main part of Marty McFly was given to Eric Stolz but after few weeks into filming Zemeckis felt he doesn´t fit into the job and Fox was recruted and all parts with Stolz were to be re-shot. He got into tough merry-go- round since he had to fit schedules for film and TV series. It worled that about 9.30 am. he was driven to Paramount where up until 6 pm. he worked upon Family Ties. Then driver of Universal Pictures drove him to film locations and he worked until dawn when he was driven home and after three hours sleep he was driven to Paramount studios for Family Ties again. It was tough and exhausting but it paid off. Back to future became a smash hit and Michael J.Fox became a sensation. He got into waxworks called Hollywood.
Actor becomes a public property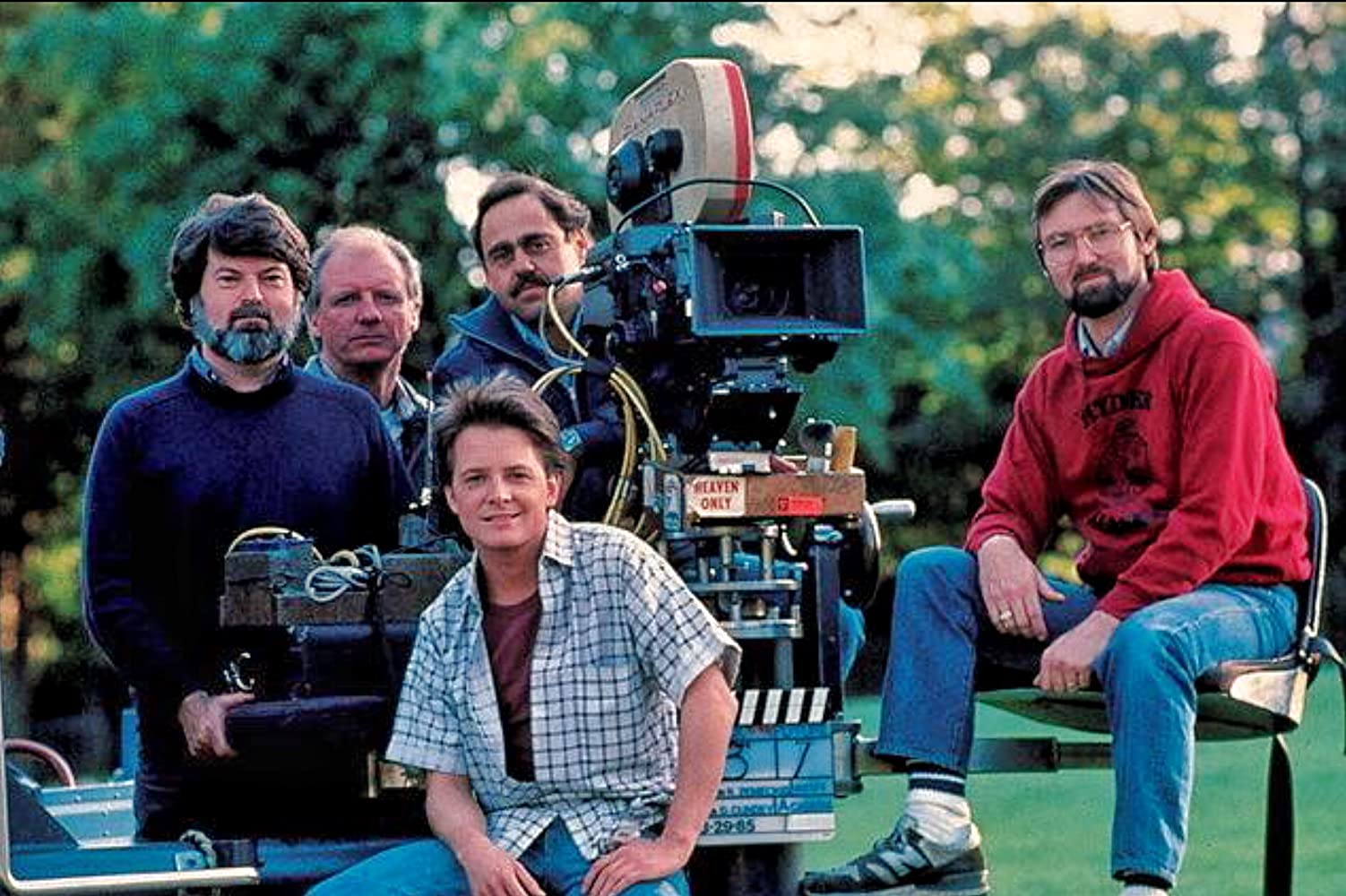 "After the success of the film I went to local newsagent with baseball hat and sun glasses, I spotted my face being on front pages of all various magazines. Publishers showed my face to their readers the way THEY wanted. I had to talk to all readers from crossroads magazines to Playgirl. I was aimed at them by editors. All magazines and talkshows in the country were after me. I was 24 years old, I was alone and had to depend on my moral and etic compass given to me by my parents. There is no handbook that would prepare young human being for such thing. In theatre the actor has contact with audience and when performance ends, he gets aplause, bows, gets paid and show is off. While in film, actor becomes celebrity and idol and his stage is whole world, no boundaries."
During premiere of movie Back to future in London, Michael was sat in lounge next to Princess Diana. According to protocol, he wasn´t allowed to speak to her unless asked first. But during the start of the movie urgent call of the nature arrived and how could he ask Princess to excuse him when she is polite and won´t speak to him during the film? So "Man of the Evening" spent his longest two hours in life in discomfort with bursting bladder. That is the price for being celebrity. Ordinary human being would just excuse himself and went for toilet but this was different world.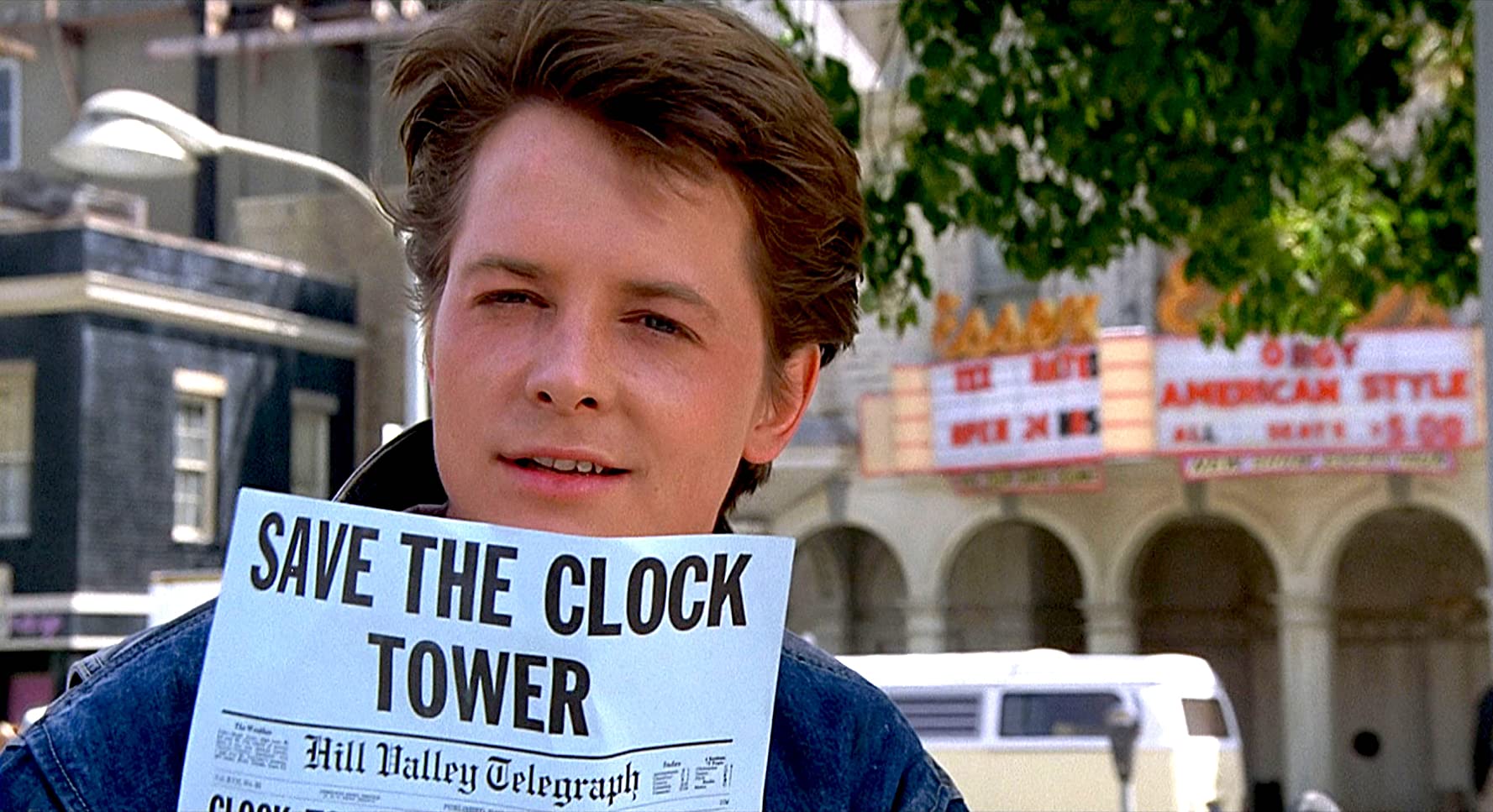 Michael wasn´t of course living in tiny flat anymore but had his house in Laurel Canon and at his pavement parked the fleet of his new cars: Ferrari, Range Rover, Mercedes 560 SL, Jeep Cherokee and Nissan 300 ZX. While 4 years ago he had a problem how to pay rent and feed his stomach, now he faced the problem, which car go to work with!!!!
"At that time Nike invited me to their factory, gave me big naval sack and told me to pick up any pair of shoes I want. Picture of me with Nike shoes which would appear in the papers would be good advert for them and it would save them printing costs. Once I was in a talk show and they asked me how do I enjoy life in America. I replied, that it´s okay but their beer is weak and that is why I drink Canadian "Mooshead Ale". Few days later I was siting in my living room and spotted a huge truck with aforementioned brewery logo coming to my house and then unloading the whole load of beer. No payment, driver gave me a card saying, once you run out of it, just give us a call.
Suddenly I realized the old truth about American culture THOSE WHO HAVE, RECEIVE. Out of blue I didn´t pay for first flight tickets, hotel rooms, res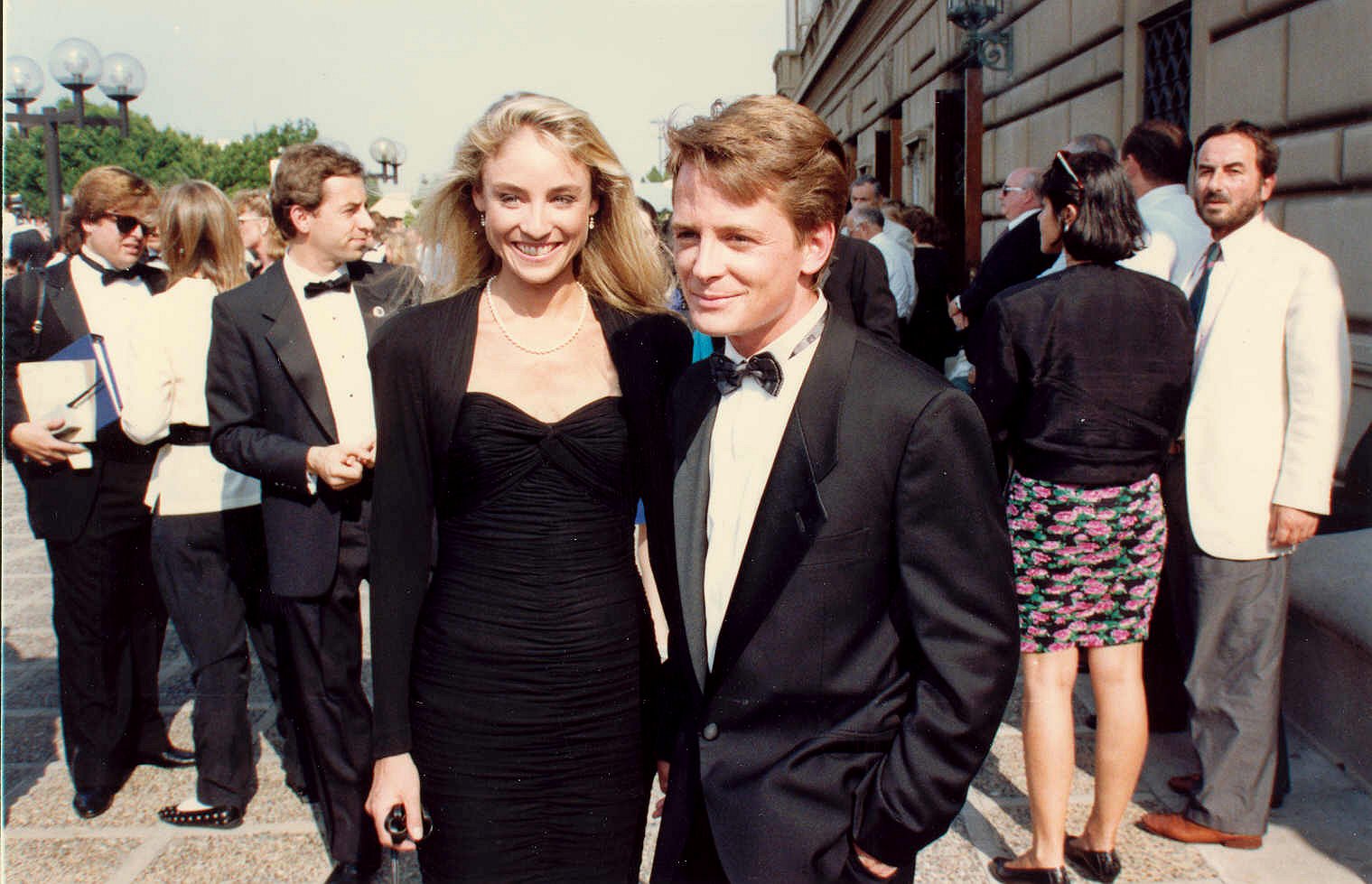 taurant bills, all was for free. I became a member of exclusive "Club of privileged". When I drove my Ferrari for casting in double speed and was stopped by police car I parked aside and waited. Policeman came with hand on his gun and asked me if I have a driving licence, obviously thinking I either stole the car or am under age. Once he spotted my name on driving licence, his behaviour changed by 180 degrees, he was friendly shook my hand and asked for autograph. No fine, eventhough I would have deserved one.
Once my dog has bitten the one of neighbour. Nothing happened but I subconsiously was thinking about my neighbours as potential prosecutors.
I passed all my troubles onto my assistants, managers, lawyers, I myself even didn´t buy socks. All people were telling me YES, no one dared say NO to me.When I came to fully booked restaurant, normal excuse would be: "Sorry, but we are fully booked" but now it was "Of course Mr. Fox, we are busy but will find place for your company of ten."
I never refused request for photo or autograph by my fans since it was they who lifted me to position where I was and this was the way I wanted to tell them THANK YOU and return the favour to them.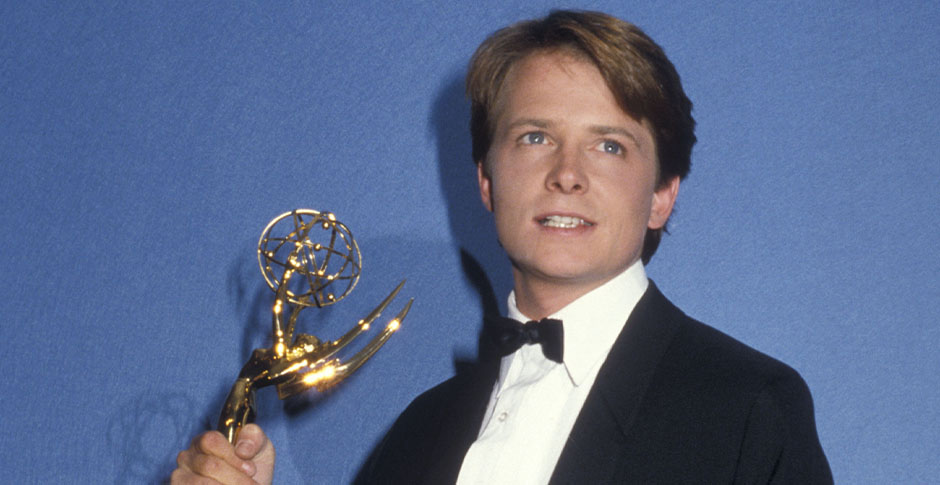 In order to survive in Hollywood I was working like a mad, I usually made two films in the TV series break and chose one drama and one comedy. Apart working my sox off I was drinking like a fish. Everywhere I went I was a guest so drink was for free and it was almost every night I got blotto. On many parties the film star who I only knew from the screen, came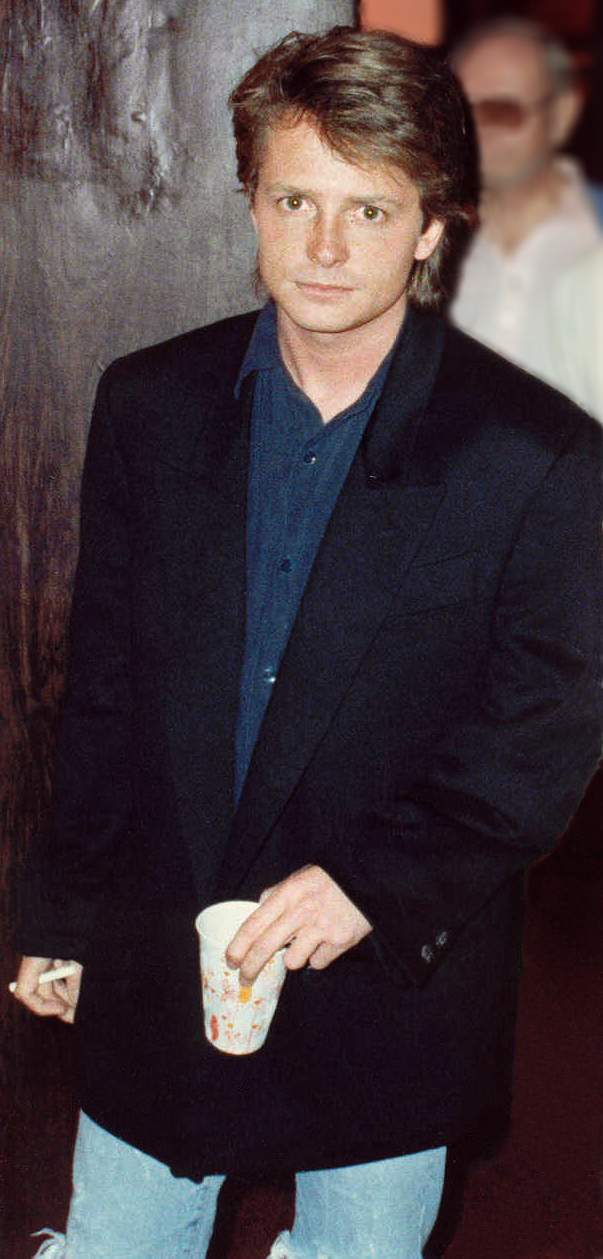 to me and talked to me as an old friend. I was famous, they were famous so we were members of same club. Once I was invited to ice hockey charity match and was introduced to famous defender Bobby Orr. He talked to me and I was so excited that my brain stopped receiving and when my friend asked me what we were talking about, I honestly replied: "I have got no idea but it was great."
I was living like in a bubble and I started to fear about the moment when someone comes to me and tells me the TV series ended and I have to pack out anbd bubble bursts."
In Family Ties he got on well with whole crew, had no problems and more or less the whole plan was wrapped around him. During one episode of that series he had bad remarks towards his partner Tracy Pollan and insulted her. She told him without any respect something like " You fucking arsehole, it was disgusting of you" Nobody talked like that with him for ages. They soon started to date and fell in love and Tracy became a rock for him, always standing by his side and keeping him with both feet on the ground. She always was honest with him which was something not many people around him did. It was her why he stopped drinking overnight. Power of love. Their wedding was sensation and tabloid papers made almost military manouvres to get single picture of their wedding, without success. The pair decided do draw a line between their public and personal life.
Everything revolved around me, nobody said NO to me
After finishing Back to the future III Michael spotted the symptoms of Parkinsons disease and was faced with two major dillemas-how to hide it in front of the crew, not to loose the job, and how to hide it in front of public eyes. According to doctor´s prognosis he could work for further 9 years so he had basically two possibilities. Accept interesting offers, choose artistically more demanding projects with less commercial benefits or copy himself over and over again and finacially secure his family. From artistical point of view he would of course choose the former but time wasn´t at his side so he chose the latter and signed with Uuiversal three films deal for eight figure sum. He realized that profitability of each actor depends on first three days of new film screening. If that access six milion dollars, it could be fine, it it doesn´t it can bomb out. He got trapped since studio intended to film over and over again same type of films as long as it brings the profit. To find his artistic indepenence he started to direct so once he is unable to work in front of the camera he could work behind her.
In 1993 his film Greedy didn´t earn money, nor did the Life with Mikey and For love or for the money. But Michael now realized that rise and falls of films are not so important for him anymore. He changed his life priorities.
"Confucius once said: "Choose the job you love and you won´t work for a day in your life." I was still interested in work but only that I would love. Tracy told me to forget that run for success and money, we don´t have to live as Donald Trump. She adviced me to devote my time to projets close to my heart. So I told my agents to call me when Woody Allen calls. I really got the job in Woody Allen´s project, the money was just standart one, I didn´t even have my own cloakroom but I loved the job since I could go to have a lunch with my family during the break. Woody told me: "Forget the script, say what you want, magic."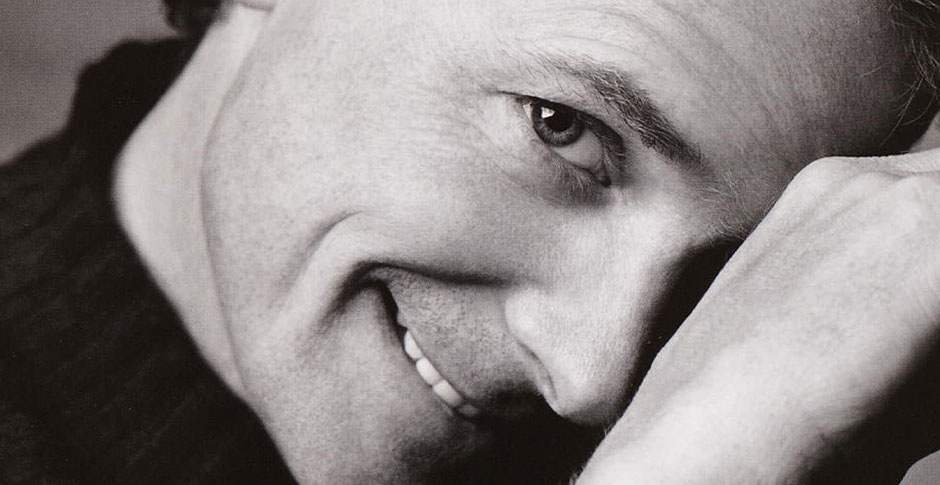 Suddenly I wanted to return to TV, I wanted to work only in New York, close to my home and if possible according to time-line of my family. My agents turned blue since they are aware, that it is said who returns from screen to TV is on the decline. But I already knew that: "What other people think about me is none of my business. I didn´t care."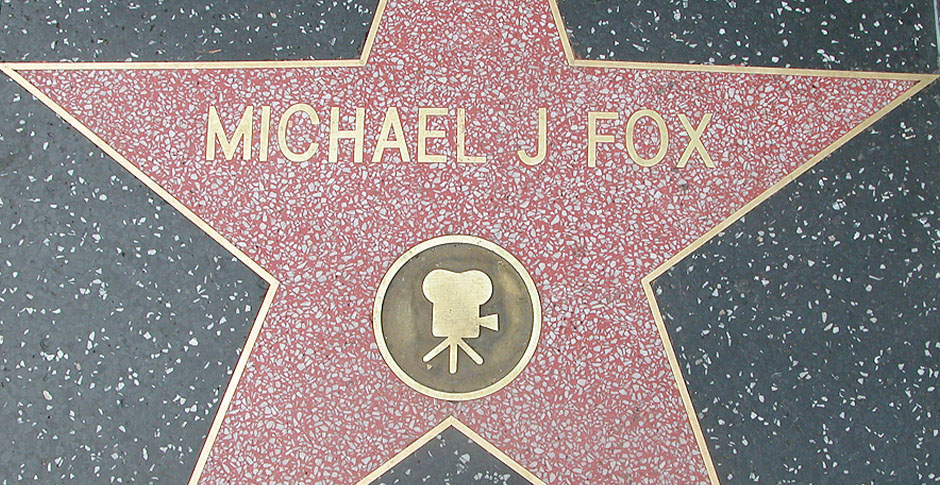 Michal J Fox achived that. He experienced the tough time of rookie actor, was a small fish in big pond. He had a mega success and stood on pinnacle of Hollywood, he experienced unforgiving laws of film business, he met superficial people and forgot reality of daily life. He got onto the very bottom, mentally and physically but with help of his wife he found himself again and returned as a level-headed man who finished his aborted education, found the power to tell public about his illness. Now he loves his job and helps others. For that he deserves standing ovations. WELL DONE.
Foto: Imdb.com, Wikipedia, Pinterest