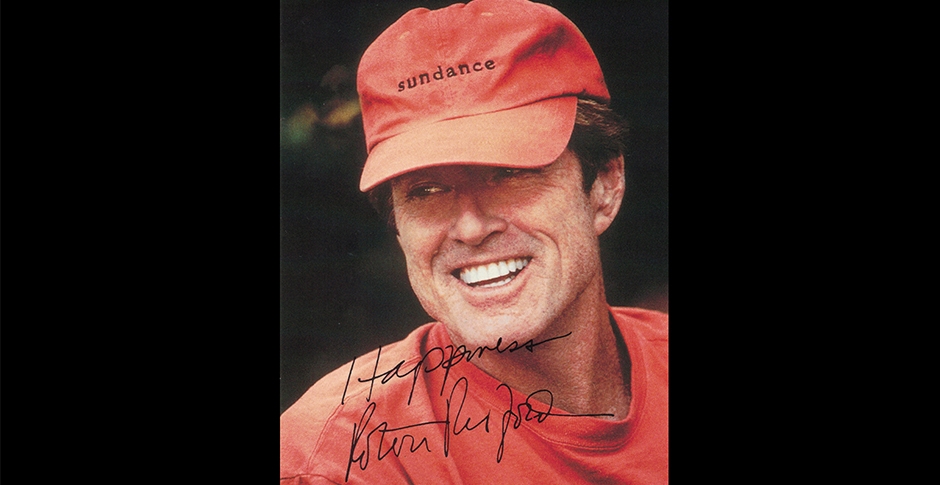 Actor, director, producer, script writer, activist, founder of independent film festival Sundance, Robert Redford, was born on 18. 8. 1936. In late 60´and whole 70´s he became the most popular actor around the World and became idol for millions of fans. Charismatic man, who had similar attitude, shot and overlap and his mate and good friend Paul Newman. Redford never has been and isn´t classic Hollywood star, who would be living on different planet, out of reality and who would spend millions on new property which he wouldn´t need, who would be scared to say what his thinks in fear it could endanger his image. On contrary, he openly stood out against politicians, he had ecological activities, established festival where he gave a chance to young would be-film-makers and independent artists and partly sponsored that from his own pocket. He chose roles according to whether they have anything to say and made films which had a message and meaning. We picked up the infos from his biography.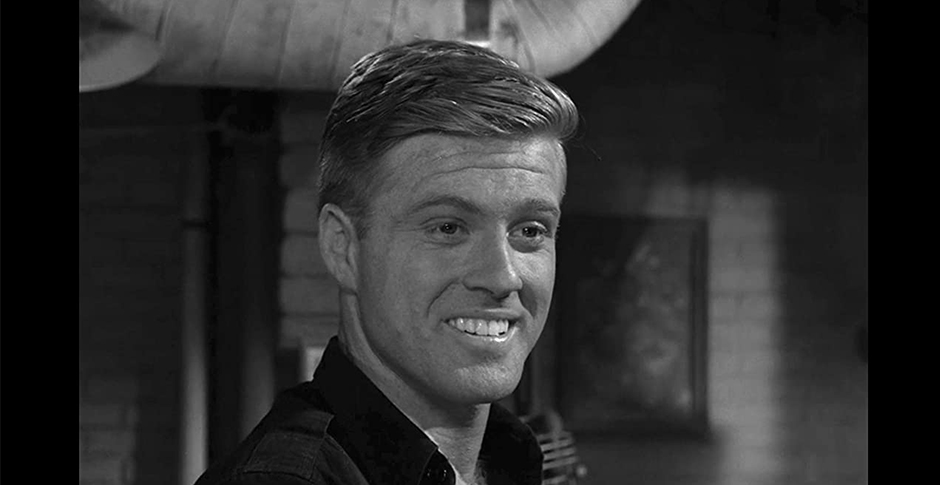 Robert asked many questions since his early childhood, be it his own identity, sense of his own life and where does he belong to. He had unrest in his soul from his boyhood since his mother and father were totally opposite people. He felt the ultimate death in 1945 when his very influential and beloved uncle David, who landed on D-Day, was shot dead by German sniper. Young Redford got into conflicts with his father since he put extraordinary requirements on him, while he loved mother very much. Since she ignited the lust for knowledge in him. Robert was very handsome bloke who was good in sport, in dancing and had positive attitude to opposite sex. He befriended Carol Rosen whose father Robert, was famous script player and director for Warner Bros. Committee for non-US activities forced him to leave communist party but despite that he still organized meetings with black listed people in his own flat. Thanks Carol Robert started to take interest in what is happening around him in real world, which accompanied him entire life. His then collaborator was Bill Coomber, who showed him-oppressed individual- how good it is to rebel against established conventions and push the envelope. He taught him something which he used in his life and in role of Sundance Kid.
Search Time
At school he took a liking in art and tried to find some artistic association, but didn´t find any. Professor of fine arts advised him to establish it himself and told him:
"Art is in you, in your vision."
These words Redford took to his heart and was led by them entire life. He really enjoyed drawing and even won a completion with first price being a summer job in Disney Studio, cleaning celluloid boards for animators. But he didn´t like this job, it reminded him conveyor belt production in Ford factory and took an advice of technician and went into small independent studio UPA. There he found Faith and John Hubley whose work and attitude he liked. Therefor he asked them for job but was kindly refused with words:
"Go and get experience, anywhere, and then return."
When his mum sadly died in 1955, he didn´t get on with father and Colorado University showed him, he isn´t welcome there, he packed up his bags and went to Europe in 1956 to sort out the thoughts is his head.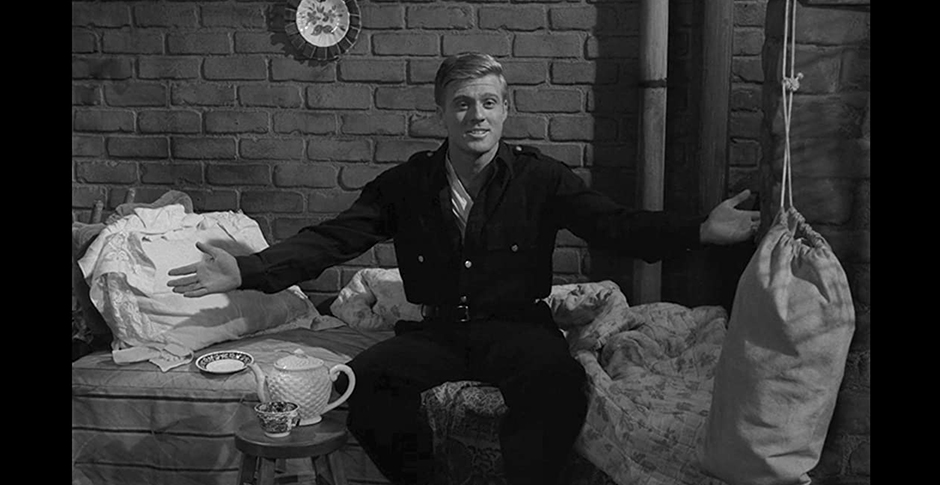 For the first time outside home country, in Europe in time of Cold War, he realized what role America plays globally and what does she influence. He studied fine art in Paris, joint radical students and took part in demonstration. After some time, he and his friend left France and without money wet to Italy where they lived only on cheese and water. Back to America he returned in 1957 and enrolled in American Academy of Dramatic Arts. To keep afloat and keep the school running, over 300 students were accepted only for over 200 being dropped after first year.
They were taught according to curriculum from 1920´s and Redford wanted to study theatre since he thought he could be on tour during summer and keep on drawing. He stopped enjoying films in his childhood since he didn´t feel any authenticity in them but on school came to flavour of films from 40´s and directors such as John Ford or John Huston or actors such as Henry Fonda and Humphrey Bogard, since he felt truth in their films. He also rehearsed Chekhov play The Seagull, and had big success with it, as well as with other plays. He took it independently and wasn´t scarred to risk and experiment which went down well with audience. He commented that:
"Every theatre performance brought something new, until this time all was run by Academy rules, but after The Seagull it all got changed."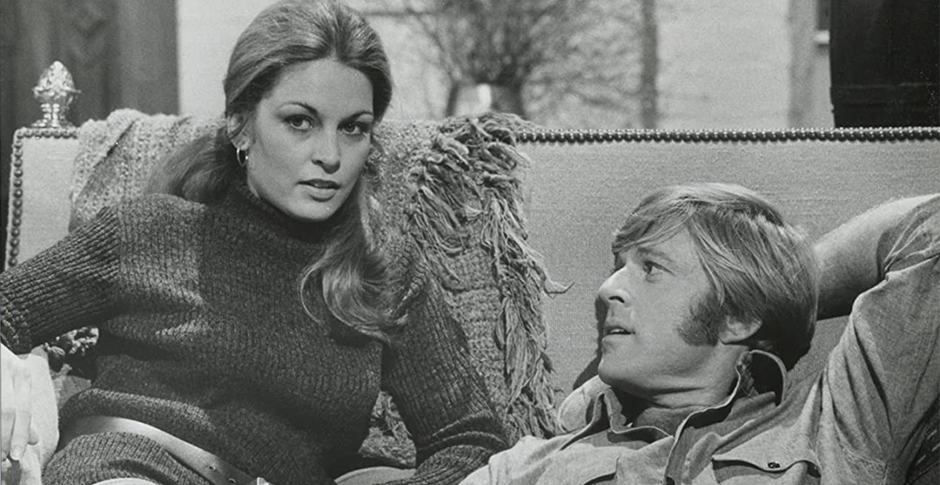 He then enrolled into Lee Strasberg Actors Studio and was approached by agency MCA. He started to get small parts on theatre and little money which he desperately needed since he and his girlfriend Lola rented a flat in New York.
He also got a mini role of solider in one episode of film series. Firstly, he had 40 lines, which were cut off and cut off and then he had only few words but twenty million people watched him. More TV roles came his way and he found liking for TV:
"From technical point of view, it is incredible thing, they started live, then quickly moved to recording programmes and then it went directly to films. I don´t think there is big difference between TV episode and big Hollywood movie, apart from budget. Set works are the same way, scenery is scenery, illuminator is illuminator."
He was also successful in one part of TV series Playhouse 90 which got positive reviews from critics in Hollywood Reporter and The New York Times.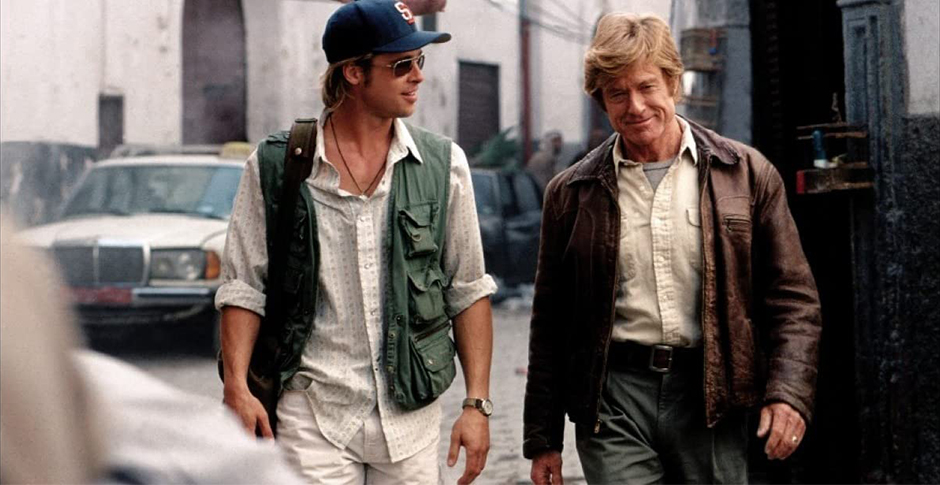 Next success in line was a play called The Iceman Cometh which was directed by Sidney Lumet and whose contents hit Redford deeply. His final replica was:
"Man can´t be protected over himself since he doesn´t want to give up his greediness, he is not willing to pay such price for his freedom. It summed up my feelings from American way of life as I got to know it during my childhood. We were all longing for good life, but nobody wanted to go deep down too much. It was about life and illusions and about lack of communication which I never found right."
He even didn´t break through to film and already dared insisting on his opinion which was very daring. It was a case when agency pushed him to jettison his agent Stark Hasseltin and rent a lawyer from Beverly Hills. But Redford refused that with words:
"I saw how people in their hunt for glory sell their own soul and I didn´t want to follow them. Stark was very loyal to me and I wanted to pay him back same way. He knew nothing about films but he was a decent man so I decided to keep him as my main agent as long as it will be possible."
That speaks eloquently about his good character. Thanks to that he got into his first film, albeit second rate quality, called War Hunt. It was here where he met another young actor Sydney Pollack with whom he tied a life- long friendship.
Both of them started to worry about immaturity of both director Terry and Dennis Sanders, who were film buffs but on set acted as students who tried to solve the problems as they walked and slowly lost direction of the film.
Although both Sydney and Roberts supported director in the end actor Jon Saxon had to take over their mantle and finish the movie.
It was transitional film, since studio system ceased to exist, new European film era arrived and nobody from top of the studios had a clue where to go. Nobody in Hollywood made any decisions and it was the first time when independent film makers started to create. It was first inspiration for Redford who later on established Sundance Film Festival. During that time, he got married to Lola their first son died and second was born seven weeks prematurely and was fighting for his life. Another incredible thing he did, despite not having a star status, was refusing a part in TV series with salary of 3 750 dollars a week, which was 250 more than top stars used to get. Agent told him:
"Don´t be silly, films are great but forget them, this is one- off chance for you. The money you get no one else has, go for that."
Redford was hesitating, although he had debts to pay and had a family to support, he didn´t want to sell his soul, since he didn´t like the part. In the end, the offer was 10 000 dollars per week and he realized what is important for him. He didn´t want money, he wanted to put down the roots and live his own life.
In Utah he bought two acres of land for 500 dollars and decided to build his own house only with help of two local builders and only from stones and wood. Here started his journey to ecology and it was here where he put the basics of Sundance resort. Building his house and stone carving was his soul therapy and he realized he belongs here and not to Hollywood. In 1963-64 he was successfully playing in Barefoot in the Park. At that time J.F. Kennedy was killed and Redford noticed how American audience have changed and when later Martin Luther King was assassinated, there was an overall change in US values.
He went to Europe with family again to make a movie Situation Hopeless...But Not Serious. After finishing this, he got a part next to Natalie Wood in a movie Inside Daisy Clover which is about destroying power of show business. He got 6 500 dollars a week compare to Woods´ 33 000 dollars a week plus 5 % profit.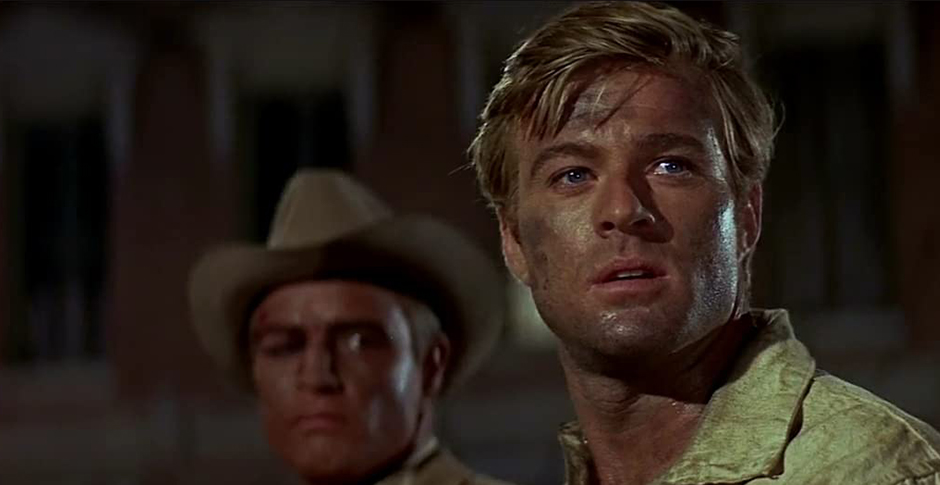 Further two films came (The Chase and This Property Is Condemned) and he realized he is exactly where he didn´t want to be. He was shooting in LA, his family was without him for six months, tabloid papers reported about his affair with Woods and he bought a Lincoln and drove as a star. He was "sucked by Hollywood" without realizing that. So, he returned Lincoln to dealer and told himself if he continues that way, either he will be dead or his marriage will be dead. He again took family to Europe to sort out the thoughts.
Be yourself
In 1967 he was casted into lead in Bare Feet in the Park film with Jane Fonda which was a breakthrough role for him and made him a star.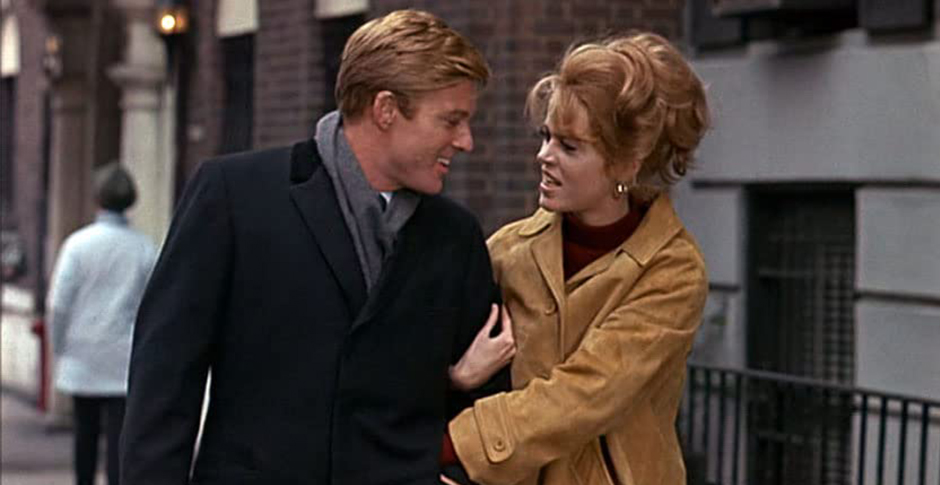 Then he got a script from Paramount studio for western Blue but he didn´t like it and asked for it being re-written. Studio acted evasively and refused to show him the final script version so Robert decided to abandon the project since he didn´t believe the film which should be made according to this script will be the same he signed the contract for. Studio got furious and fined him 250 000 dollars. His own property at that time was about 100 000 and he had debts and no firm contract but still refused to film and made dramatic moves, changed agents, lawyers and business partners. The dispute was settled for two more films he would do for studios. The reality that he refused purely for creative interest and not for greediness didn´t interest anyone.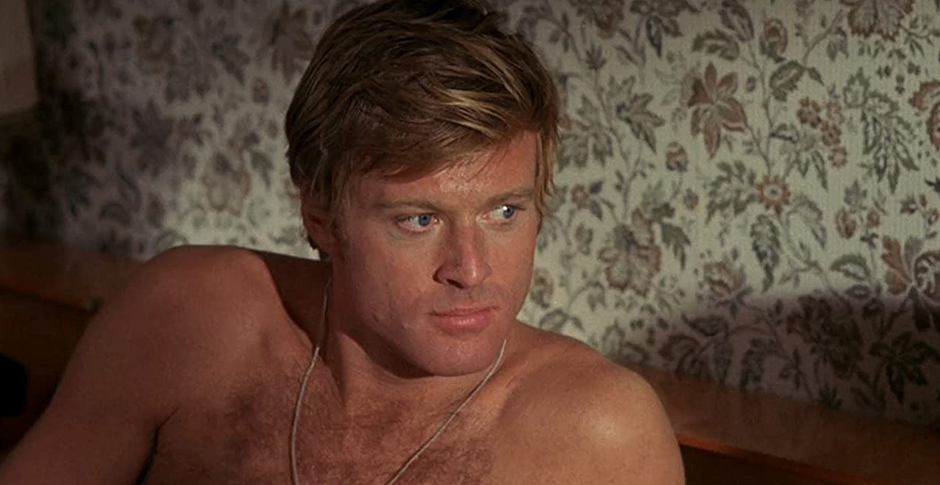 Soon he started to shoot western Willy Boy and prepare movie Downhill Racer, but when there were problems with original director Roman Polanski, Redford came to studio bosses and offered them to make a Skier with his new production company Wildwood. He got 2 million dollars and complete control over whole project. He improvised a lot. When Italian producers working for same studio wanted him in Rome for discussion, he got first class ticket which he swapped for economy tickets for his crew on the way to Grenoble. His excuse was simple, same studio, same aim = successful film. He had 20 000 dollars to make shots in the Winter Olympic Games. He recollects shooting:
"I flew to Mullholand and hired new cinematographer John Bailey who just left school and was eager to make big films. I brought a motorcycle helmet, goggles and winter jacket, put stars and stripes on helmet with tape and smoked fags to pretend steam going from my mouth. John lied in the grass with camera facing sky and we made good racing shots. Then we edited them and incorporated that into footage from Grenoble and it fitted perfectly."
Newcomer director Michal Ritchie was drafted as a director and casting went under way.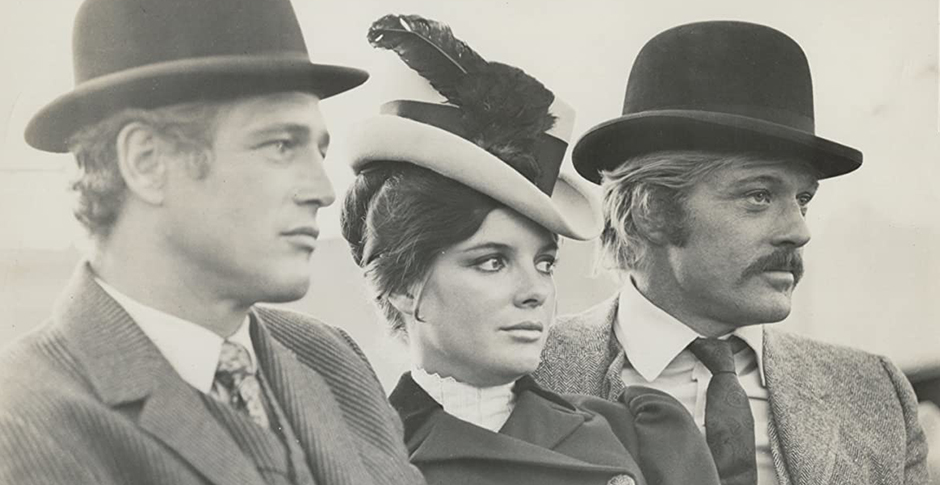 At that time, there was an offer for a movie Butch Cassidy and Sundance Kid.
Originally Newman didn´t want Redford alongside him and they were waiting for Steve McQueen, but he demanded more and more money so finally Robert got the nod and he hit it off with Newman from word go. They respected each other and became life-long friends. Shooting lasted three months and after that he returned back to film Downhill Racer. He learnt to ski and insisted on not using stunt double. Film had pre-premiere screen test in Santa Barbara in September. Studio Paramount promised not to show it after main film, but failed with promises and it went after the screening of Midnight Cowboy when ¾ of audience left. Redford and Ritchie went back to editing room since audience response was dreadful and re-edited the whole film but the delay couldn´t have been saved.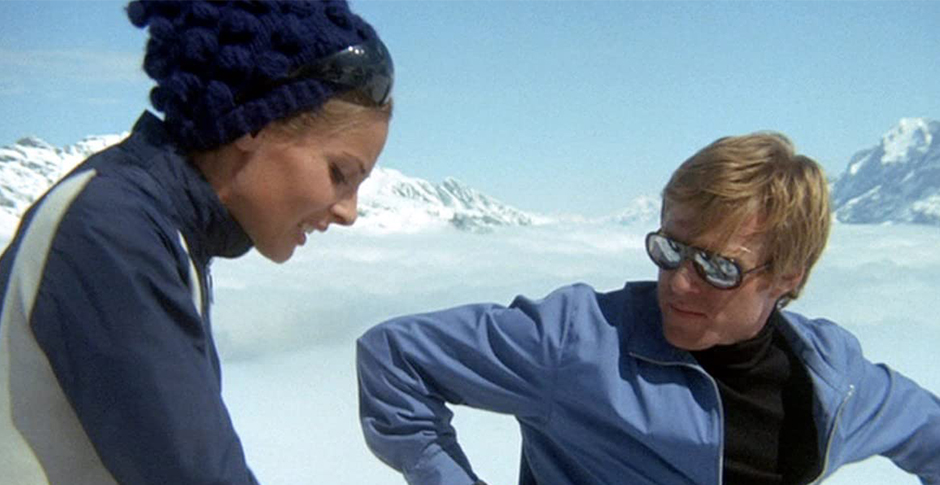 When re-edited Downhill Racer went to distribution Redford realized something he didn´t have a clue about:
"This film meant a lot for me but Paramount missed the opportunity and put the film into so called distributional professionals. They used similar independent films as junk yard for expenditures so every time when some expenses were made on different films, they blamed for Skier promotional campaign. So, the films didn´t earn a penny and I didn´t get any salary at all."
After phenomenal success of Butch Cassidy and Sundance Kid, despite negative reviews by The New York Times critic, studio planned making box office hits with Redford and make him a money machine. But he kept on refusing that Hollywood formula and wanted to be independent and experiment more. He left Wildwood company when he saw his partner wanting to make an empire from his outfit and accepted role in movie Little Fauss and Big Halsy. But problems during shooting and zero chemistry between main star and director meant a flop. Studio started to blame Redford so he left Paramount without bad conscious.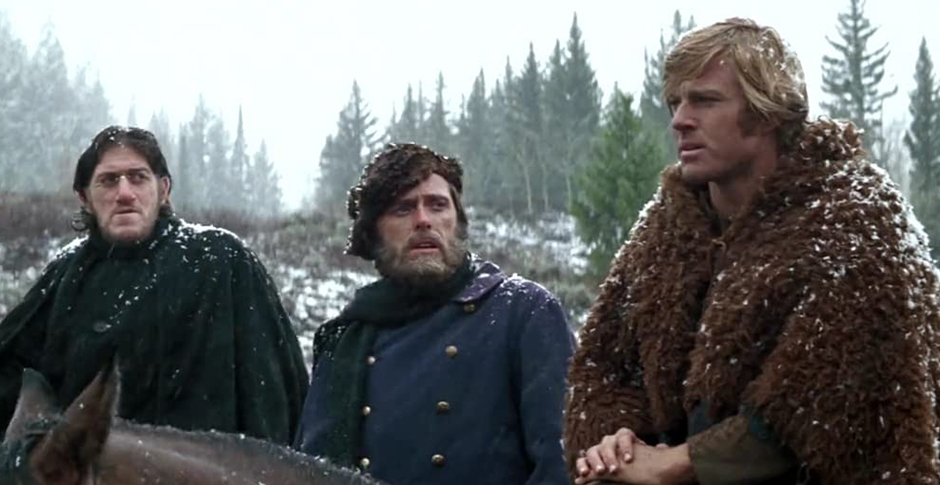 His friend Sydney Pollack called him and sent a script for Jeremiah Johnson movie which Redford took very closely. This movie deepened his activism and he took a great interest in ecology and nature preservation. This film finished same way as the Downhill Racer. Warner Bros studio left him on the shelf for over a year and when it was screened in Cannes, they finally decided to send it to American cinemas. It really annoyed Redford. He channelled his energy to new film Candidate where he met again with Michael Richie. To make this film Robert was inspired by pre-election action by Richard Nixon from 1968. After finishing this he was emotionally burnt out but happy with final result.
At that time big catastrophic films came into vogue and Redford hated them and refused all offers. He wanted to accept the role in Serpico but:
"When detective Frank Serpico, template for film, got and agent and the big hype about contracts and positions got into motion I hesitated, since it was shameful. I was interested in story of ordinary man who stood against the system, that´s what I liked."
In the end the role went to Al Pacino.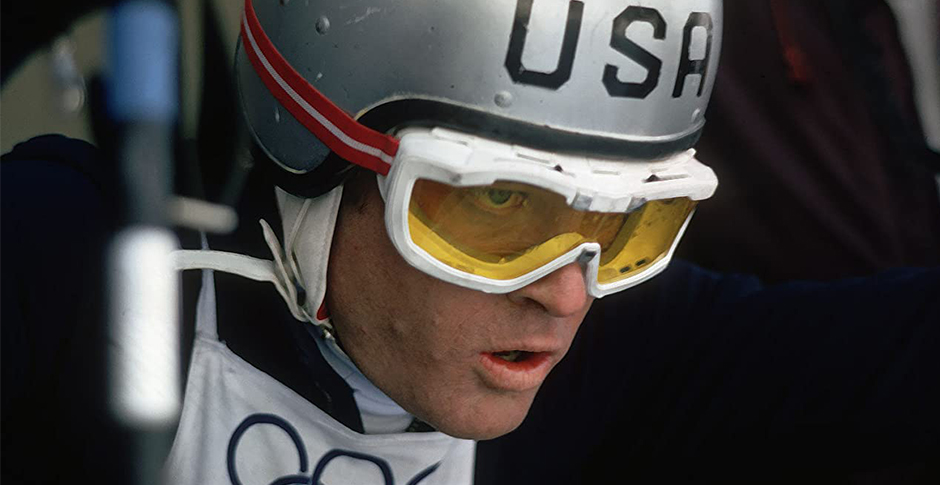 During deserved holiday Pollack phoned Redford with offer of The Way We Were. Director employed eleven script writers but got into problems when Fox studio refused to back the film with political topic since it covered the Witch hunt in 50´s. Preparation took the whole year and Robert got Barbra Streisand as a partner and they immediately became friends He got 400 000 dollars which immediately went to Sundance resort. The whole Sundance project wasn´t going smoothly since even such star as him faced the refusal from local inhabitants and also, he had clashes with business partners, who, unlike him, took a project as a way how to make money. It became a rule that in future years he put 300 000 dollars into Sundance from his own pocket each year.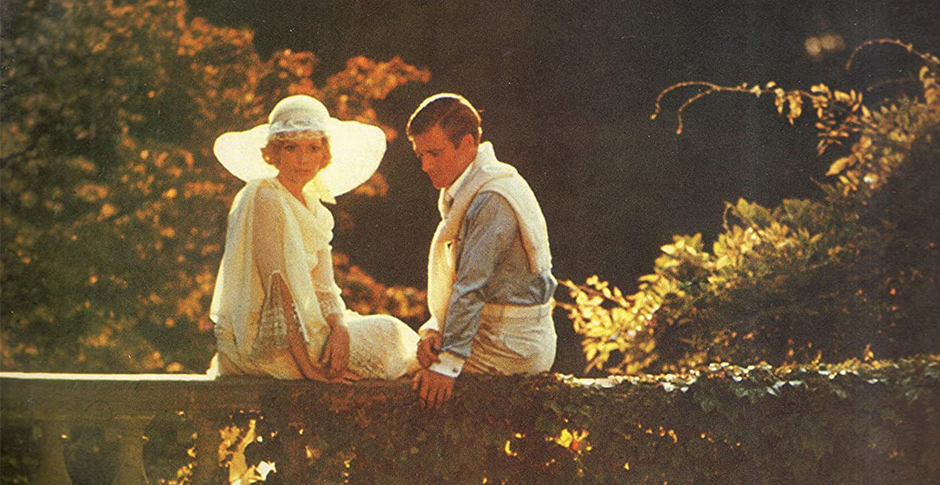 Between 1973 -75 he was working flat out. When he finished The Way We Were, he met Paul Newman again and made hugely successful The Sting. Then came The Great Gatsby and only ten days after last take he was in movie The Great Waldo Pepper. It got luke-warm reception but still grossed 20 million dollars.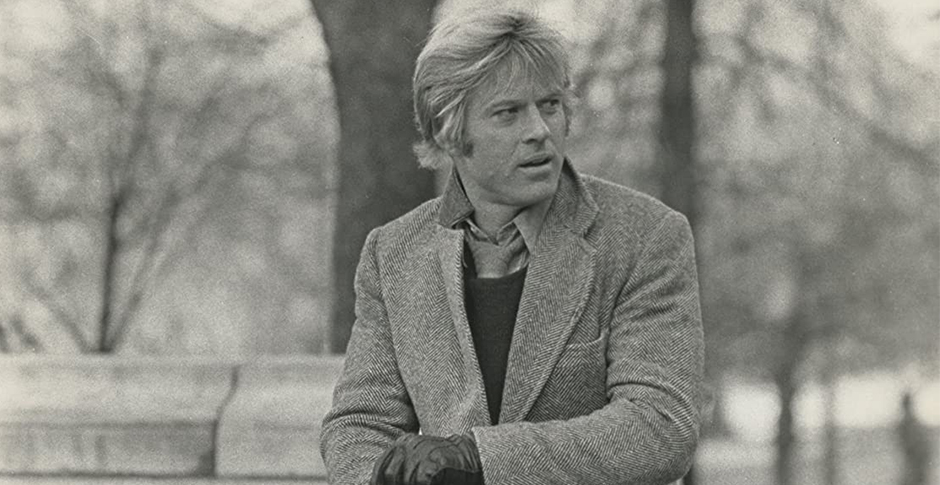 After finishing this he met Sydney Pollack and talked about making Three Days of Condor. Watergate didn´t leave Robert untouched and for 450 000 dollars he bought the rights for the book written by Woodward and Bernstein. According to that they made All the President´s Men.
Make films that have sense
Despite being flooded by offers for Barry Lyndon, Superman etc he refused them all since he wanted to make something which has deeper meaning. All the President´s Men was such film. But the crew weren´t welcome in Washington, everybody put the spanner into the machine and the employees of Congress library didn´t want them there and tried to kick them out. Press spokesman of Gerald Ford promised them the access to White House but finally didn´t let Redford in since Ford would offend previous president. But despite all troubles A. J. Pakula shot 75 000 meters of film and used only 3 000 meters for two hours long thriller. Trouble was that director analysed a lot and couldn´t decide which shot he should use and also didn´t work after 6.p.m. They were behind schedule so Redford and one editor went to editing room and worked 24 hours flat to reach the deadline. Studio said the film will be a flop but they were wrong and it grossed 51 million dollars.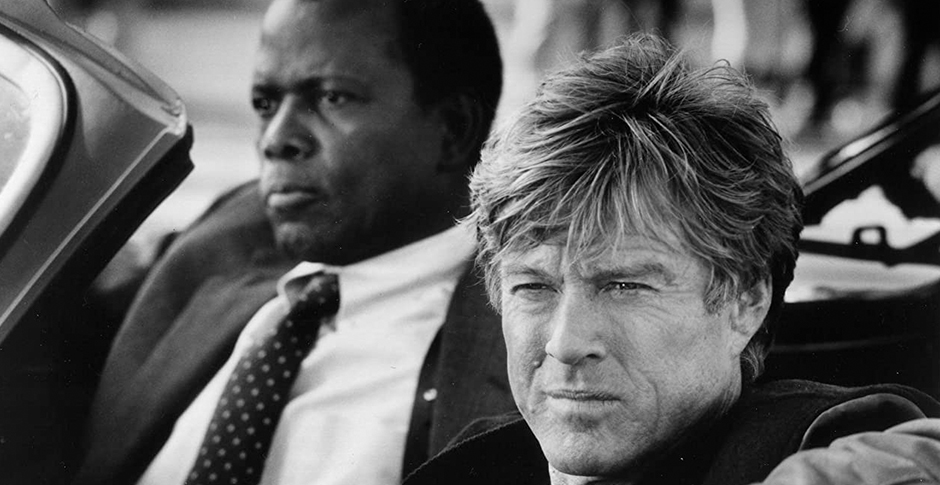 At the time of shooting, Spielberg´s movie The Jaws had its´ premiere and it completely changed the process of film distribution. Before that it worked basically the way that film was sent to selected towns in one copy only and screening was done only if audience reaction was positive. Now Universal director decided for change and sent hundreds of film copies around the America supported by big marketing campaign to gain maximum publicity and attention. The Jaws were screened in 409 cinemas at the same time and ticket sales passed 100 million dollars´ mark (out of total 470 million).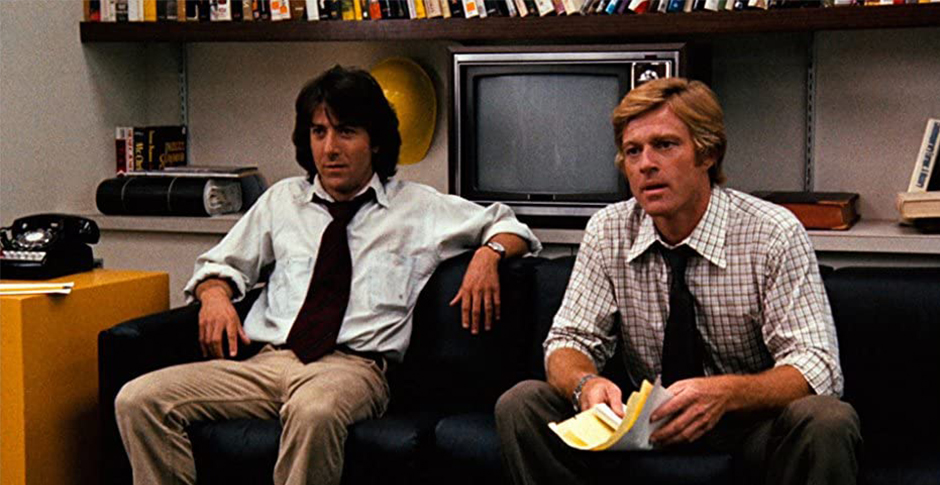 Redford wasn´t very happy with this process and asked himself if it came to phase when cover is more important than contents of the film and he wasn´t sure if All the President´s Men could have been filmed the same way some years later. He underwent promotional tour which was very exhausting and sometimes he almost had fits of panic from never ending demand. He received an offer for star studded war film A Bridge Too Far. He again could thank Steve McQueen since he demanded bigger fee and Robert got his part. He got 2 million dollars which he badly needed for his resort and also it gave him a chance to visit his beloved uncle David´s grave in Luxembourg and pay him tribute.
He hoped he will relax from fans in Europe but opposite was the truth. He got into crowd madness and had to hire a body guard since he realized the fans of Nixon wanted to kidnap him as revenge for All the President´s Men.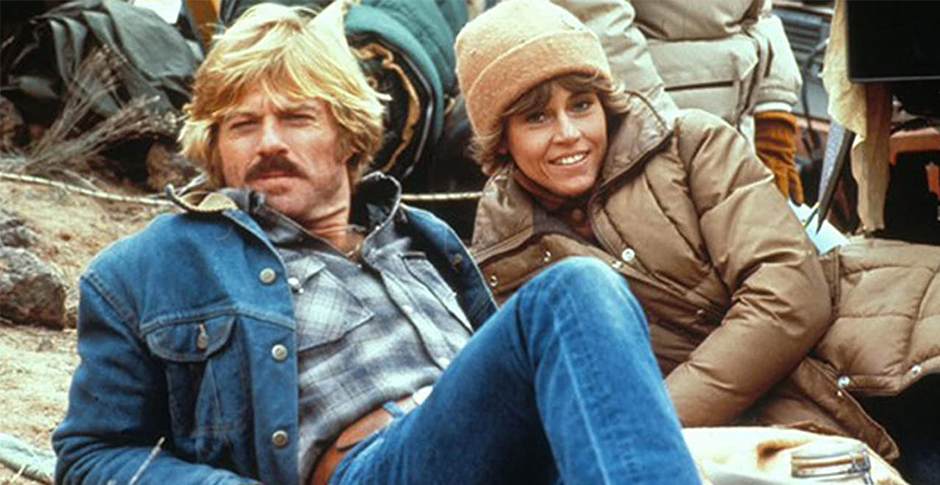 In 1979 Sydney Pollack offered him a lead in The Electric Horseman, but their relationship wasn´t as it used to be 10 years ago. On set he met John Saxon after long 15 years since working together on War Hunt. He noticed the difference in personality of his mate:
"Robert had money, fame and unlimited possibilities. I was only former studio star, who played according to studio rules, did what studio told me and I understood that it was studio who ended my career. Robert went different way, he was opposing system. He became a symbol of new style, when artist has control over his career and destiny. Redford was polite and fair man but between him and the rest of the world was created big gap which I think is the price for fame."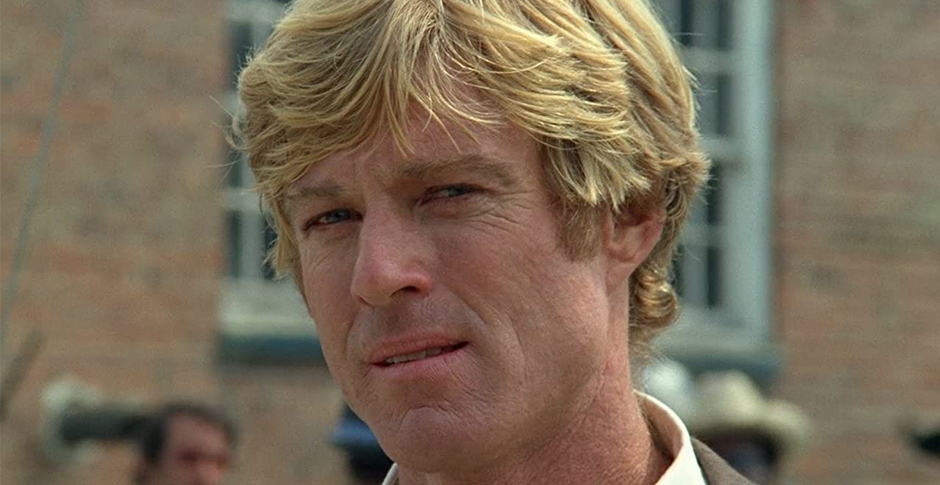 Another movie in line was Brubaker, directed by Bob Rafaelson but thanks to him nothing worked and he didn´t get on well with Redford. When it peaked, director was withdrawn and Paul Newman recommended Stuart Rosenberg with whom he made Cool Hand Luke. He knew the story of prison reformer Thomas Murton, according whom the Brubaker is based, for over 10 years but didn´t believe he will be able to make a film from it since it heavily criticised the American prison system.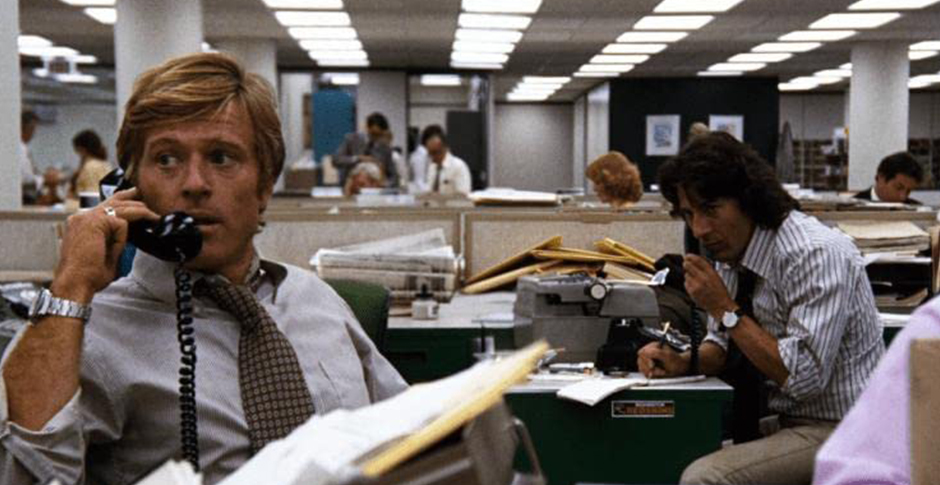 But after big success of All the President´s Men Redford was trustworthy person and public knew he wouldn´t cheat them. During shooting, his marriage broke up, and in his thoughts, he was with his directorial debut film Ordinary People. Casting got underway during Brubaker shooting and he refused to break under the agency pressure to play in that film too. He commented that:
"It was a baptism of fire, since they all knew how I am longing for directing but I didn´t want to play there as well. I didn´t want to earn money on it, I took is as I earned money as an actor since I showed I am worthy but as director I proved nothing yet. When I was talking to cinematographer and he asked me questions I didn´t know what he was talking about. I was desperate but kept on going."
Main film character Donald Sutherland as recalling the shooting:
"Redford´s directing impressed everyone. His economical attitude during his first time behind camera is not seen every day. He didn´t talk much, but he could express himself and after while I realized that all he said was truth. Every time he suggested something that somebody should do differently, it always fitted into the story. He let actors improvise and supported them all the time."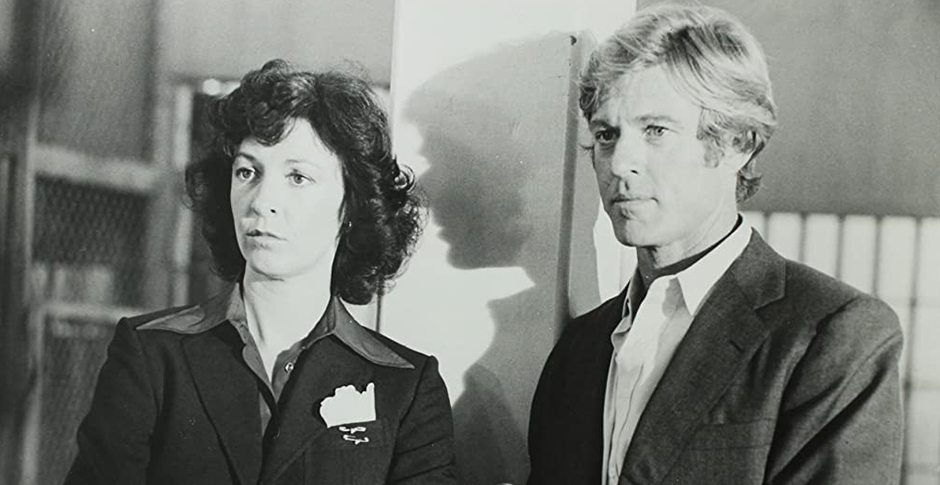 Shooting was done in Chicago and not in Hollywood in order to secure the atmosphere of mutual faith and independence. Redford refused offered help by Sydney Pollack, he wanted to handle that himself. When he privately showed him a film, Pollack didn´t like it, but Robert believed his own judgement and ignored suggestions of more experienced mate. During filming his marriage broke up and he was so exhausted that during skiing he misjudged terrain and had a big crash suffering multiple fractures:
"They wheeled me back to my room from X-rays and nurse was just talking about my movie being nominated for six Oscars. She didn´t care about my injuries due to this."
Film was made for 6 million dollars and earned 115 million and Redford received Oscars for directing and the best movie. The film also got Oscar for the best actor in supporting role (Hutton) and the best script (Sargent). Successful director commented that:
"I am very proud at that film, but I wasn´t longing for accolade, I only made art on personal level and tried to observe myself and my audience."
Sundance
At the time after this success art centre Sundance was opened in Redford´s resort. He was lured by experiment and liked student´s films. His right hand became certain Sterling van Wagener. They obtained first grants and sponsored first workshops, the seminars followed. They were visited by many successful artists from Redford´s surroundings. As the time went, they created there also an educational programme which was aimed to support gifted directors who could later present their work on various festivals. At the tender they had to show their scripts and those who succeeded were sent to Sundance where they had to pass exams and show their work under the supervising eyes of experienced artists, directors and actors. Redford obtained top notch technology for editing and his labs were equipped with the most modern machines which were at the disposal for use. Firstly, it happened in 1981 and the budget was 160 000 dollars. All had food and accommodation for free. In future years more and more interested artists came for two weeks´seminars and script writers and producers´ workshops were added. Redford proclaimed that the main target of the festival is independence and avoiding commerce. But as it happens in life, dreams are different to reality. Since he kept on acting and directing, he handed over running of festival to his associates only to find out that during following years the festival went different direction.
Instead of talking to students it focused on producing films to make profit. But Robert didn´t establish festival to earn money and dissolved his team. In his editing studio he worked on his next directorial attempt The Milagro Beanfield Warfield which flopped.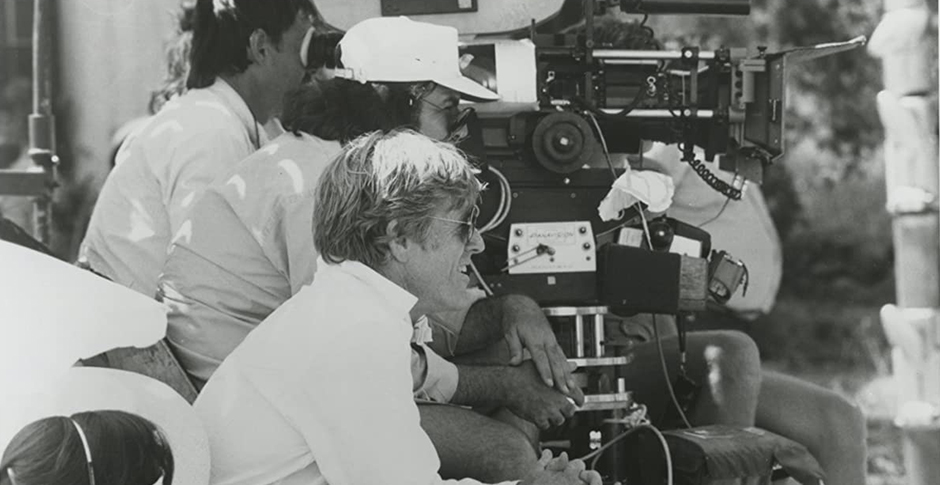 Despite all his effort the Sundance was still invisible for public so he decided to adopt more effective style. His focus widened on both ideological and cultural field. Its aim was to break the barrier, and flood public with big amount of alternative films. In 1989 the movie Sex, Lies, and Videotape had premiere on this festival. Director Steven Soderberg made it for 3 million dollars and it earnt 25 million. Script was written in 8 days and film was done within 4 weeks, it earnt Palm d´Or in Cannes and was nominated for Oscar. Miramax gave it to wide distribution and it finally turned public to the Sundance as a hatchery of young talents.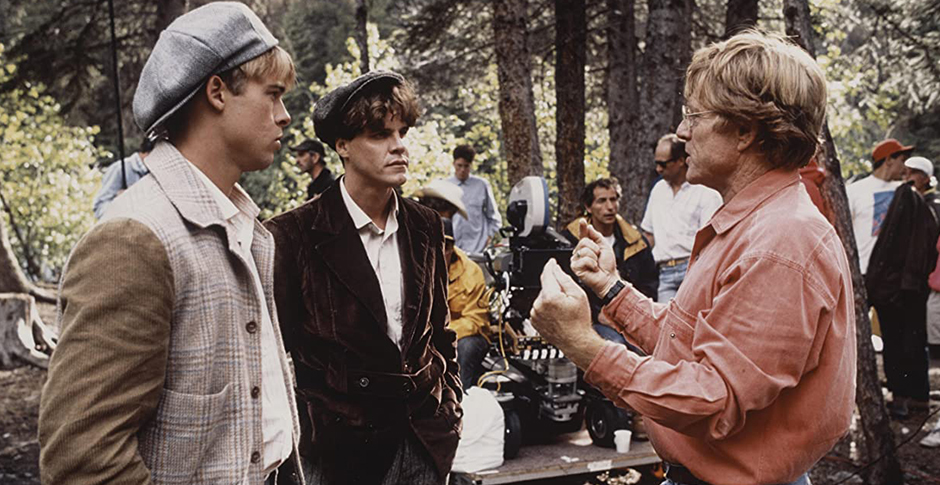 In 1992 he directed A River Runs Through It and also took a lead in Sneakers, a film for which he got 8 million plus percentage from profit. He wasn´t happy where his agent pushed him so he parted a way with him saying.
"I wanted to make outstanding films and not get outstanding bills."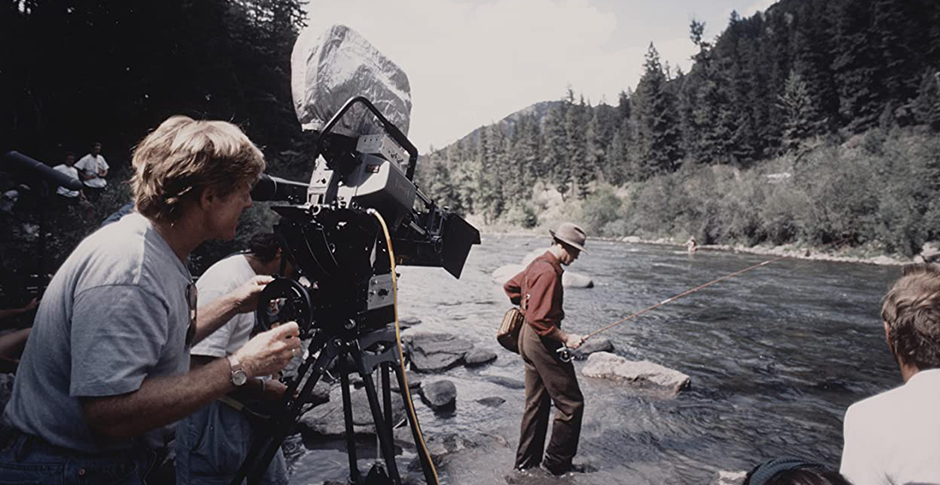 A River Runs Through It was well accepted and earned 260 million dollars so at his 55 years, Redford got back onto very top again. Two years after, he directed a movie Quiz Show where he criticised TV machinery which lied to people in name of profit. It stirred wild reactions among public.
In 90´s Sundance was in his worst financial situation and Redford decided to establish Sundance Channel and also the net of cinemas called Sundance Cinema Center.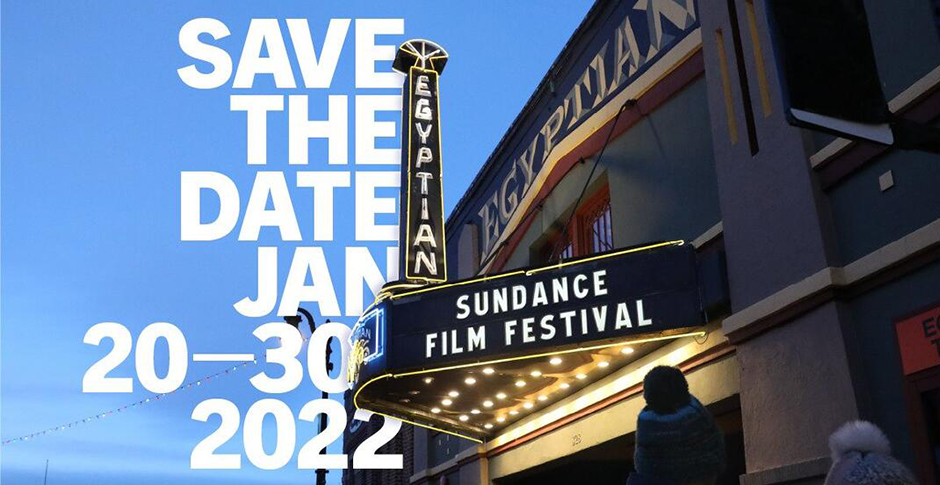 Sterling van Wagener said about Sundance.
"When the board of Sundance was sitting in conference room of CAA in Hollywood in 90´s, there was no independent artist. Young creators also try to reach wider audience and often can be sucked by mainstream. What happens when talent breaks through, has nothing to do with identity of Sundance."
Redford asked himself:
"What does Sundance mean? I think I created something. I took some traditional value and tied it with something new and I reckon that I found Third way. But that is damn hard to explain that to public."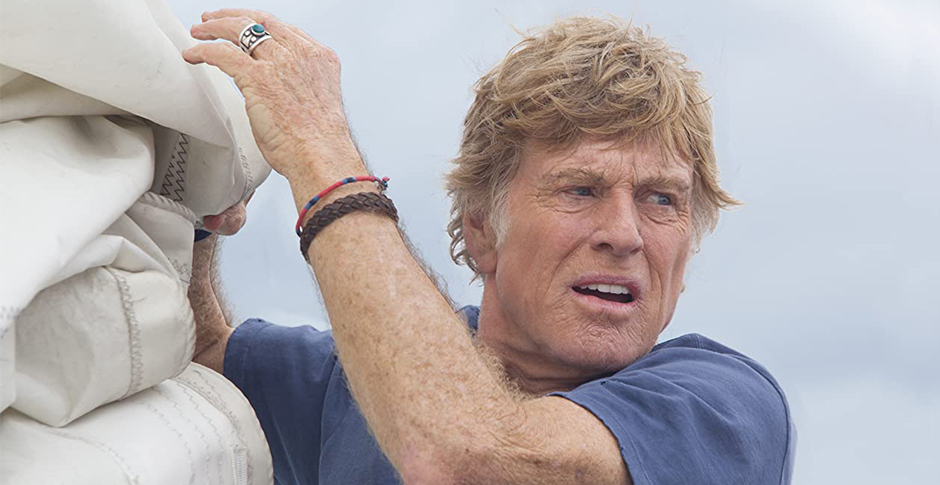 In 2002 he was awarded Academy Honorary Award for Lifelong Benefit to Film Art. He fully deserves that since he always wanted more than just shoot a box office hit. He wanted to make people think, discuss about movie they just watched and to take something for them from it.
For us, that is what the film making is all about=think and feel. Current film world and mostly the Hollywood one, would need more artists like Robert.
Photos, thanx: IMDb