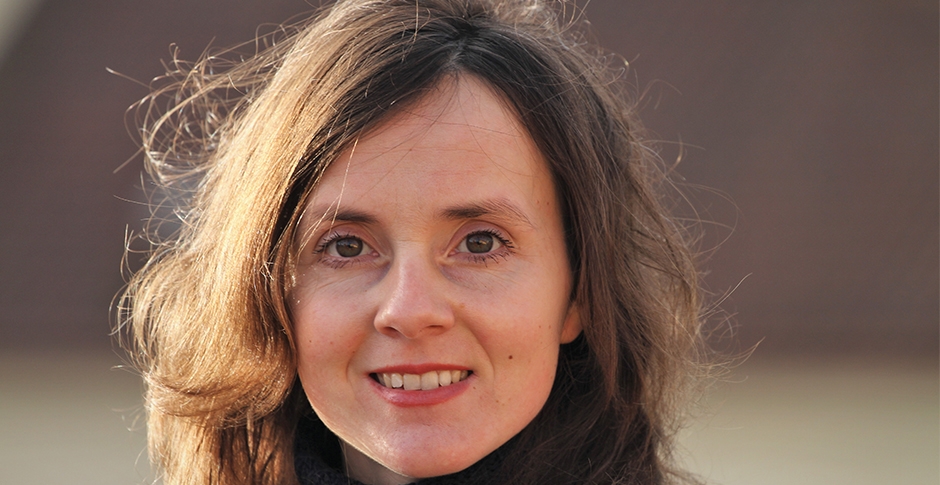 Film director and documentarist Kateřina Hager was born on February 28, 1977 in Prague. She originally studied acting at the Conservatory of Jaroslav Ježek but ended up graduating from sociocultural anthropology at the Faculty of Humanities at Charles University. She received her film education at Prague Film School and in 2012 founded her own production company Bohemian Productions. One year later, feature film Children of Flamenco debuted, and like her two subsequent films, Children Online and A Marriage, toured the festival circuit to critical acclaim.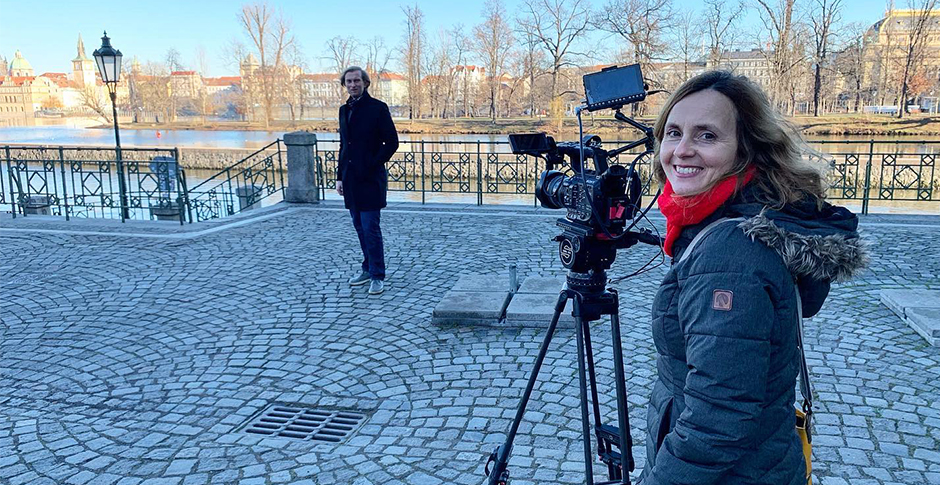 You have a master's degree in sociocultural anthropology, and you studied film at Prague Film School. Can you tell us more about that?
From an early age, I was particularly interested in art, especially film and theater. I originally studied acting, but as a teenager I realized that I just didn't have the personality to be an actress, so I left the Conservatory at the age sixteen. Shortly afterwards, I got a fantastic job opportunity at Premiere television directing short reportages. It was an amazing experience and that was when I discovered I enjoy being behind the camera much more than in front of it. My husband Tariq, who studied at Brown and then NYU, later inspired me to study sociocultural anthropology. Sociocultural anthropology is a great springboard into documentary. Not only do the fields have a lot in common, but for documentary filmmakers, the study of sociocultural anthropology is also a source of interesting topics and training in the methodology and ethical challenges of research. But still, I´ve always been more attracted to telling stories about people through film.
You studied at the Prague Film School, which was founded by your husband. Was it here when you met him, or were you already married and once you became interested in film you went logically to his school?
Tariq and I have been together since I was sixteen, so we have certainly influenced each other in many ways over the years. While he led me to study sociocultural anthropology, my interest in film probably partially motivated him to create Prague Film School. Once he set up the school, I was thrilled to study there, and that's where my first two short films were made.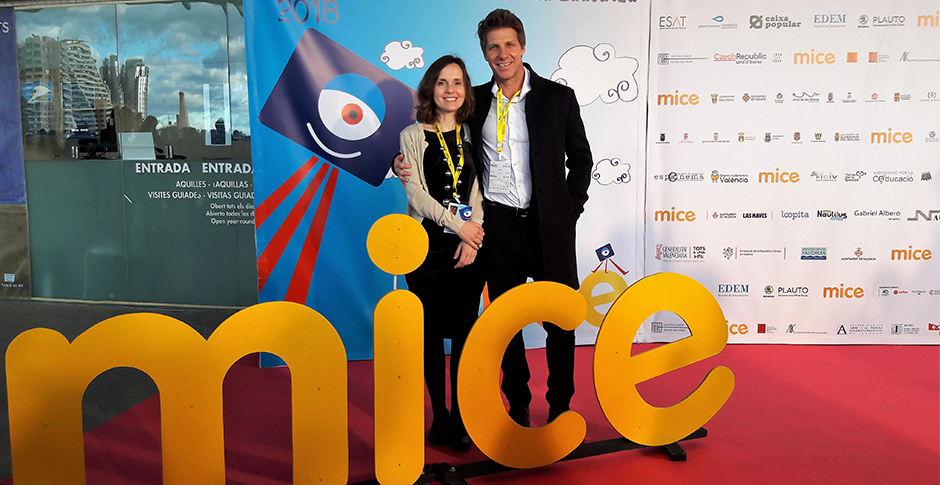 In 2012, you founded your own production company Bohemian Productions. Have you discovered that it´s difficult to secure funding for the films you want to make, or did you want a complete control and independence so you could shoot documentaries exactly the way you want and not according to the dictates of the market?
When I started making my first documentary, Children of Flamenco, in 2012, I had no illusions that with my blank track record I could convince others of my ability to direct a feature film. I was just fresh after a few years of parental leave with three sons born right after one another so my professional confidence was close to zero. For this reason, I decided to rather start my own production company where I could develop my first feature length film.
I always focus on topics that really interest me
How do you choose the themes for your films? Do you come across the idea yourself or does someone approach you with a suggestion and then you decide?
Each of my documentary films topics has its own unique origin story. But the common denominator is that I always focus only on topics that really interest me. In the case of Children of Flamenco, after a several month stay in Andalusia, I was captivated by the transmission of the flamenco musical tradition from generation to generation. In the case of Children Online, I felt the need to address a very current topic which hadn´t been really explored in a documentary film until then. And in my last film A Marriage, it was the writer Iva Pekárková who drew my attention to the case of Zdenka and Tabish. Sometimes I feel compelled to abort a topic during the development phase because I discover that I just wouldn't be able to get the necessary access to the protagonists or because the film at the end of the day just lacks sufficient potential.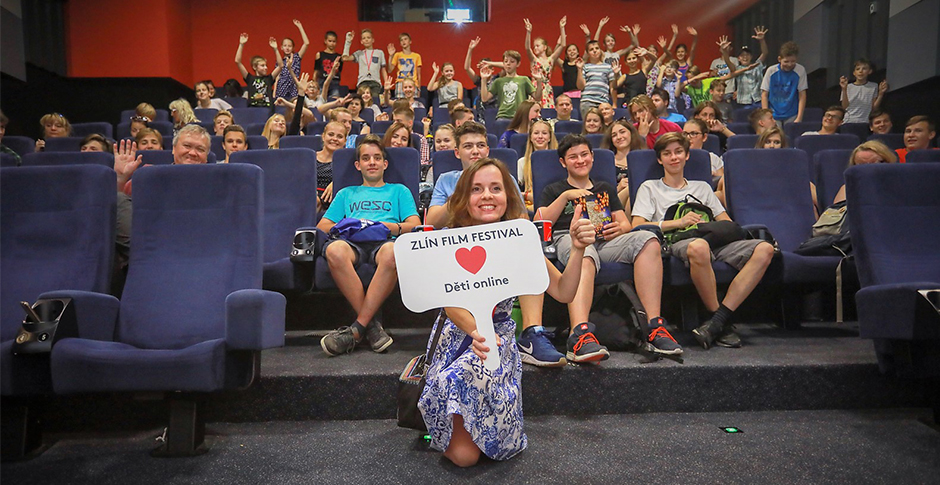 Do your films such as A Marriage or Children Online have the primary function of storytelling or are you aiming to deliver a message?
Documentary film never provides a totally accurate depiction of reality but rather reflects the viewpoint and goals of a given filmmaker. I always try to make my films as truthful as possible but like any other documentary filmmaker, I'm also looking for ways to build a story that works as a whole. Each of my documentaries certainly largely reflects my point of view, but I always care about allowing the viewer enough space for his or her own interpretation. The discussions with the audience after the screenings are then all the more interesting for me because they provide me with important feedback on how different viewers can read certain moments in the film.
Children Online is a very strong and current topic. How long did you work on the research for the film and overall preparation before moving on to filming? Do you always work only with a small team of four?
If possible, I always spend a lot of time researching and getting to know the protagonists before filming. Each project is specific and requires a slightly different approach.
In the case of Children Online, for example, I had had a number of interviews with experts and had researched the topic well before looking for the individual protagonists for the film. On the other hand, with A Marriage, it was necessary to start shooting immediately so we wouldn't lose the key moments happening right in front of our eyes. In terms of team size, I think the fewer people present on set, the better. The protagonists usually become more comfortable with a small crew and there's a greater chance that they'll act naturally. The crucial phase of the document's creation takes place in the editing room. It is a long and demanding process of finding and sorting out individual fragments from which we gradually compose the entire film.
The shooting was specific in that none of us had any idea how it would all turn out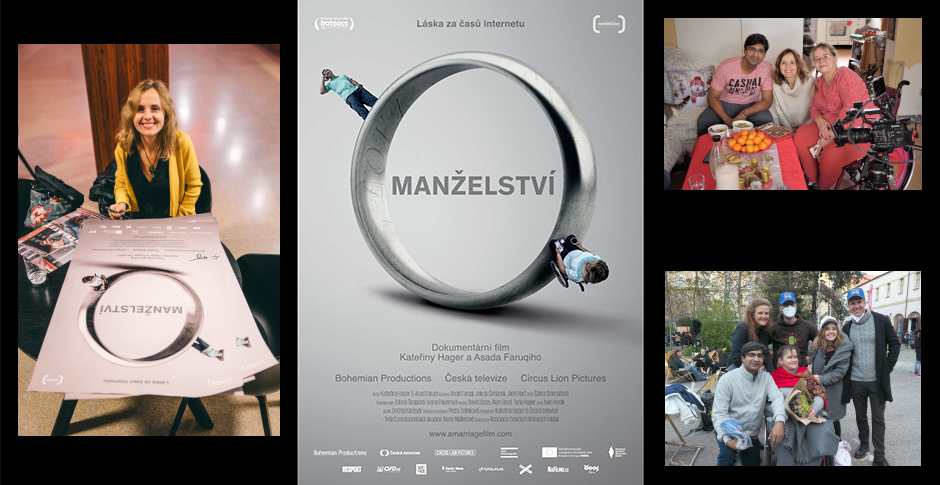 How was the documentary A Marriage about a Czech-Pakistani couple produced? This is probably where your studies at Charles University helped, because it was a relationship between two people from completely different cultures, right? Was making this film over several years any different from a regular documentary?
After finishing Children Online, I was looking for another topic that would address how the Internet is changing our lives. When writer Iva Pekárková told me about the case of Zdenka and Tabish who met and fell in love while playing an online computer game and were eventually forced to maintain their marriage for several years on the Internet because Czech authorities refused to give Tabish a visa to be united with his wife, I became both curious and concerned. During a personal meeting with Zdenka in Asch, which I found very spontaneous, it was clear to me that I absolutely had to capture the story of her and Tabish. The shooting was unique in that none of us had any idea how the saga would turn out. As such, it was difficult to predict further developments and plan the length of filming. Of course, this also proved priceless for our documentary as we were able to capture authentic situations in real time. Shooting was sometimes quite adventurous and full of emotion because we experienced everything intensively alongside our protagonists.
This was also my first experience working with a second director, Pakistani documentary filmmaker Asad Faruqi. To authentically capture the unusual marriage of Zdenka and Tabish, who were forced to maintain their relationship online for several years, we also tried a parallel filming in which Asad filmed with our protagonist Tabish in Pakistan at the same time as I filmed with Zdenka in the Czech town Asch.
You also shoot promo videos, music videos and commercials. Is it your daily bread that generates capital for your documentaries, thus maintaining your creative and financial independence?
Realization of short videos is one of the sources of income for my production company. Nevertheless, I always try to choose only projects that are somehow close to my heart. For example, I have been cooperating with the Prague Spring Festival for several years for whom I shoot short portraits of outstanding musicians - which I really enjoy. As the production of longer films can sometimes take several years to finish, it is very important for me to also be able to work on shorter formats, which can be completed in a matter of days. It's refreshing for me.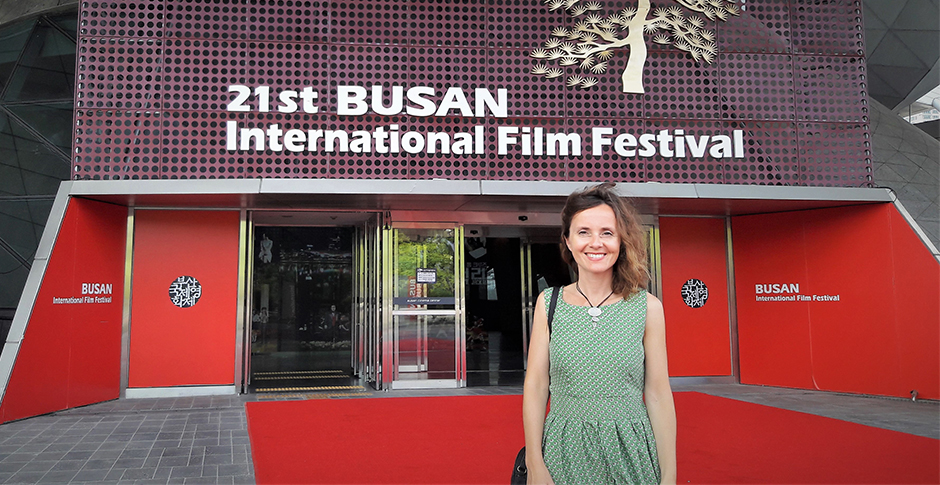 How does it work in practice when shooting a documentary? First do you try to raise money and then start shooting, or do you shoot at your own expense raise money at the same time? Or are you completely financially independent and your investments return with the sales of your films?
Of course, the best possible option is to manage to secure the maximum amount of funding before the actual shooting. Most of the time, however, this is super complicated as we're in a highly competitive field. Potential co-producers and/or funds expect an attractive teaser, scenes from the film and a compelling treatment describing the story from beginning to end (when the end is unknown as the documentary is chronicling real life unfolding). This is understandable, nobody wants to buy "a pig in the poke." But particularly for starting documentary filmmakers, who don't have their own equipment, this can be a big challenge at the development phase of the project. Additionally, sometimes important things can happen in the lives of your protagonists while waiting for the greenlight from funding, so you need to start filming so you don´t miss some important moments.
Personally, I'm lucky that my films sold abroad (NHK, Al Jazeera, Canal +, etc.). However, documentaries are generally not sold for large sums, so income generated from sales alone is not enough to produce another film.
Are you trying to keep your company running with just your small team or do you hope to expand, perhaps looking into international cooperation and becoming a major player in the Czech film market?
I have no ambition to become a big player in the film market, but in addition to documentaries, I would like to start working on feature films in the future. However, I am still looking for the right topic…
Do you give the students of Prague Film School the opportunity to actively participate in your projects or do you keep your professional activities with your husband strictly separate?
Although my husband and I often discuss my work, our working worlds operate separately. In the future, however, I'm definitely open to the possibility of collaborating on projects with Prague Film School students. It is an extremely creative and multicultural environment where one can encounter many talented young filmmakers. Who knows, maybe I'll find the best topic for my feature film right there.
Thank you.
Photo, thanx: Marian Vaňáč, Zlín Film Festival, archiv Kateřina Hager