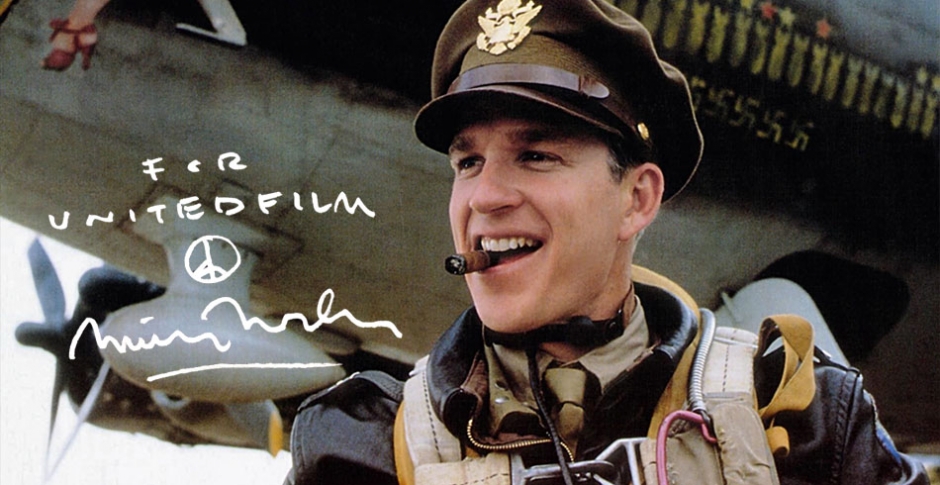 Matthew Modine (1959) hails from a big family and has six siblings. His father used to run drive- in theaters and they lived in Utah for several years. When the land beneath drive –in theaters exceeded value of the theaters, they were torn down and family moved to California. Matthew graduated at Mar Vista High School and then moved to New York City, to pursue his interest in artistic life. He often played young American soldiers fighting in Vietnam, not only in Robert Altman´s film Streamers, for which he and his mate shared the accolade on Venezia Film Festival or Alan Parker´s Birdy where he excelled with young Nicolas Cage. He refused to star in Top Gun, which brought fame to Tom Cruise but his moment came when playing Private Joker in famous Stanley Kubrick movie Full Metal Jacket.Then he depicted airman in Memphis Belle and to avoid labelling he often changed film genres and also played in theatre. He is intrepid ecological activist and he does care what happens around him. He must be a fine and nice man since we sent him questions for interview and he duly returned them month later.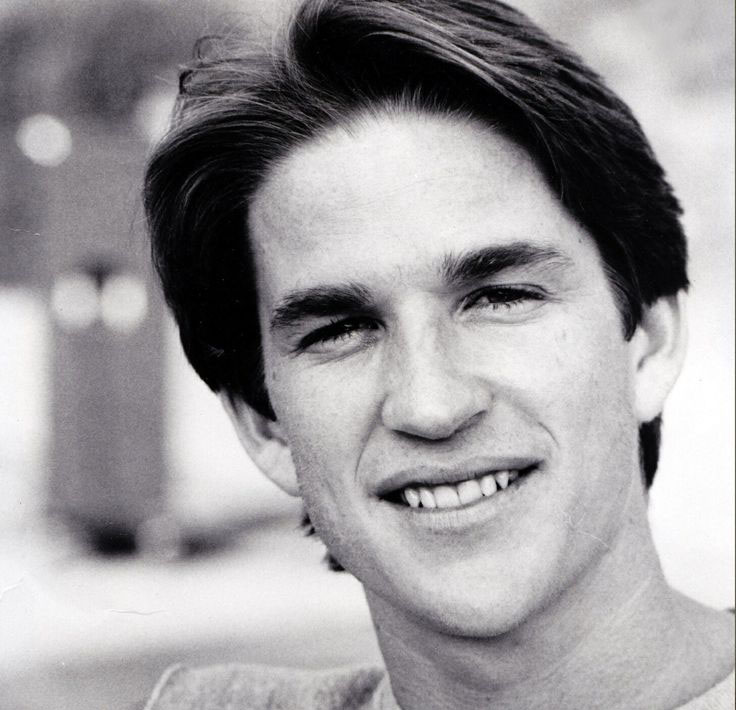 Who seeded the bug for art into you?
My dad.He used to run drive –in theaters where I had a chance to see movies and that inspired me.
Playing in many war movies must have brought you to thinking what it had to be like for real. What is your personal view at Vietnam War and the trauma it brought to America?
When I see all those war movies with killing and shooting , it makes me feel that we humans have a terrible love for wars. I have never been to army myself, so what I played in films was not from my personal experience.
Do you think Mr.Kubrick approached you for his film cos he saw you in previous war movies and liked you there and you have been a type cast as typical American soldier?
Maybe you are right but I honestly don´t know why he chose me. There is a little story about this. I was once having a breakfast with my friend and there was a guy who gave me funny look. My friend turned and told me it was Val Kilmer so he introduced us. Val told me" So you are doing this Kubrick´s film". After breakfast I called my manager and he didn´t know anything about it. I knew that Kubrick was doing something with Warner Bros so we sent him some footage from Birdy. So maybe Stanley didn´t know anything about me before that and Val´s remark was responsible for me getting the part in Full Metal Jacket.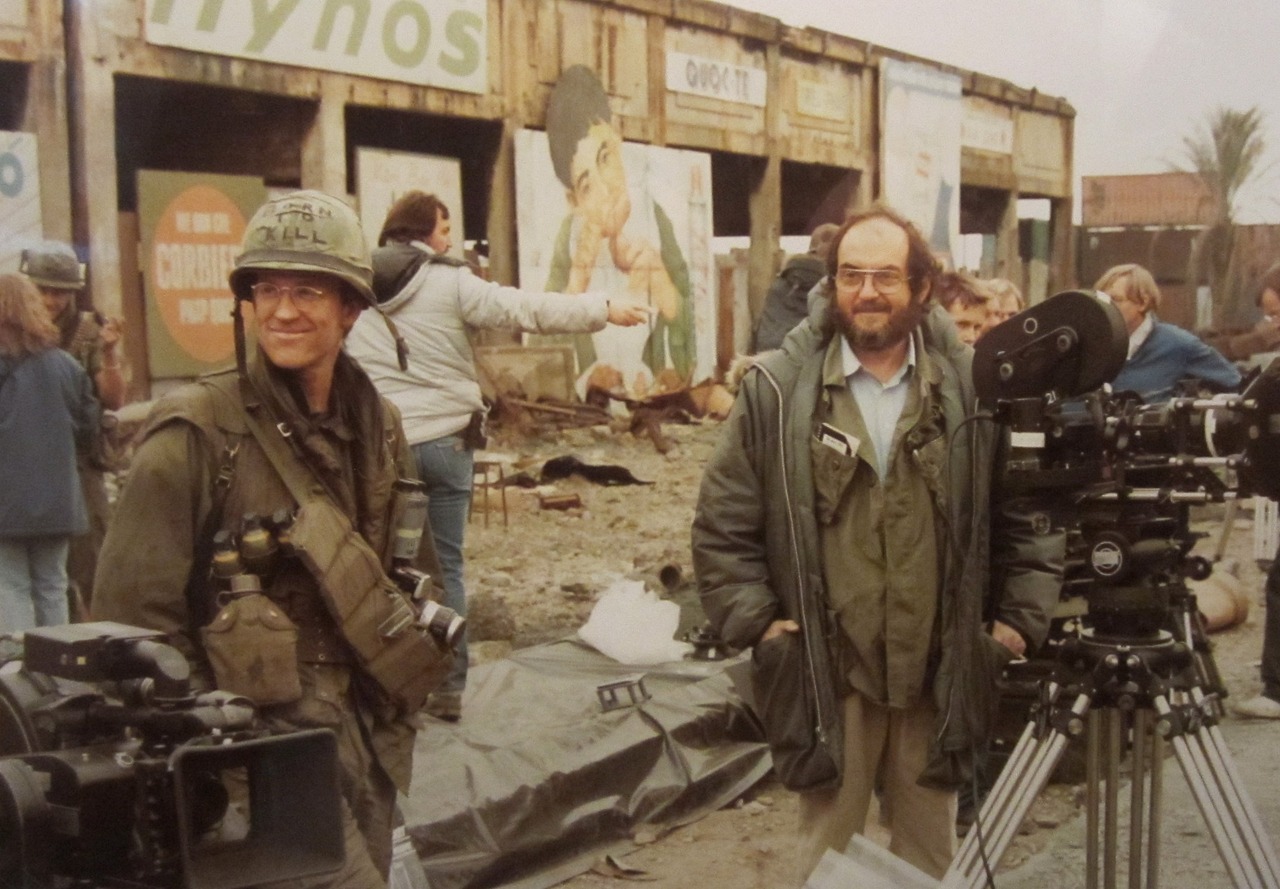 For two years you have been working with Stanley Kubrick at Full Metal Jacket film. What memories do you have at Stanley and making this film?
Firstly we met when his limo drove me to his huge mansion in London. He was very nice and friendly which surprised me cos I have heard quite opposite things. On set I saw him couple of times being cruel but not without cause. He hated stupid idiots. We endlessly repeated the shots, which was maddening but it had its reason. He wanted to get to know who I really was, who really is Private Joker and with never ending repeating of shots he was peeling me like an onion and was getting to the real core of the character. Unlike other Hollywood film makers who created idealistic human beings and solved problems through heroes, Stanley was honest and genuine and he wasn´t aware of showing human being who is capable of doing various things only to reach his aim and achieve success. Some people couldn´t swallow that and called him unhuman, but on contrary, he was very sensitive. He made films which showed and unmasked the truth, truth about us human which some people did´t like. When people start to tell lies, there is mistrust and it breeds the violence. If you look at it from this angle you can find it almost in all of his films. I was supposed to play war correspondent so Stanley suggested me to do a diary and take pictures on the set, which was normally forbidden. It helped me to prepare perfectly for the film. So thanks to him I got great experience. Kubrick was a very good mentor and friend.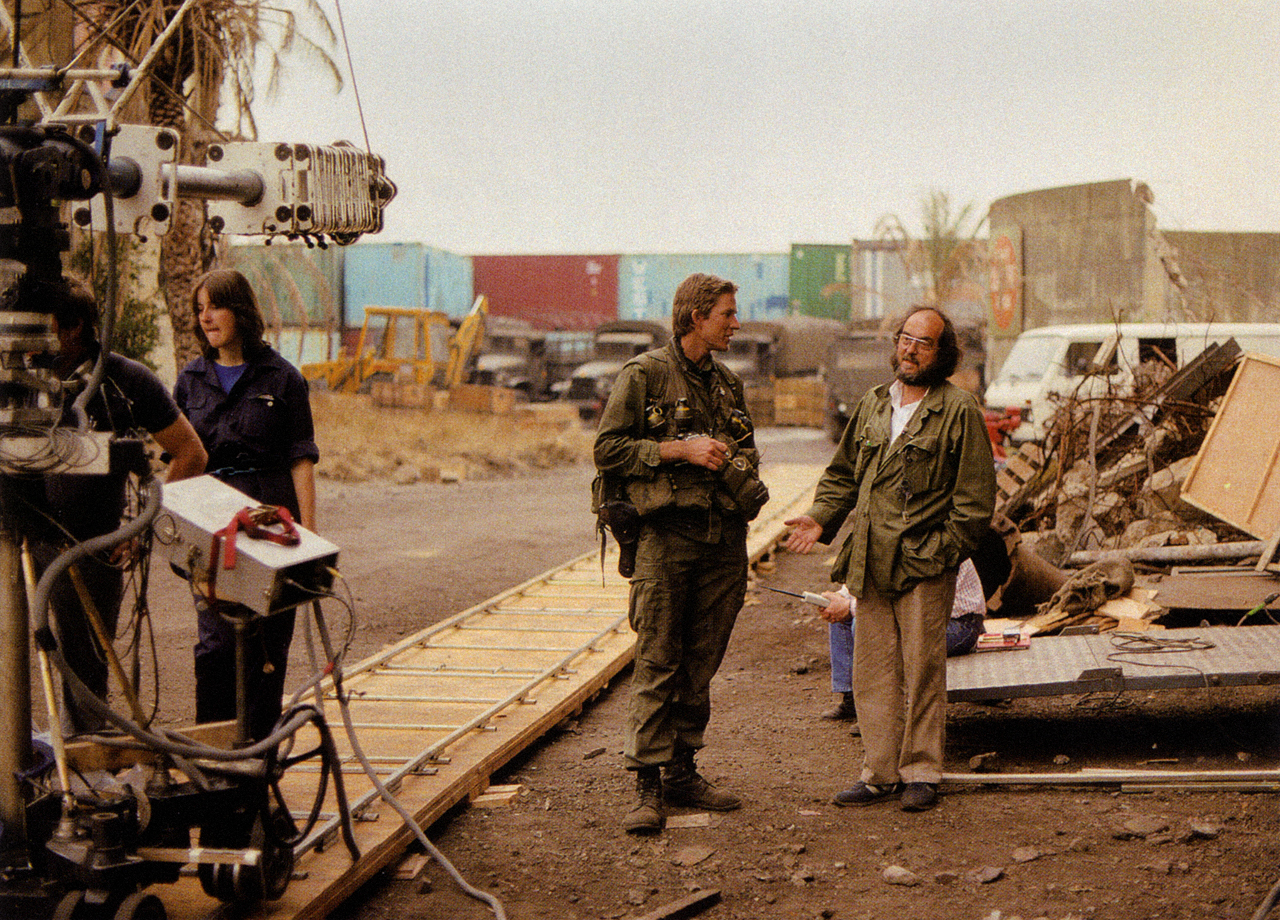 You have been directed by various top directors such as A.J. Pakula, Robert Altman, Alan Parker or Stanley Kubrick. Which of them didn´t suited you the best and have you been inspired by them to start directing yourself?
Yes, I think so. I liked all of them because they were all different. Say Robert Altman liked to work with people he really liked and took them as a part of his big family. He invited them for the dinner which is not very usual. Sometimes, once you finish the film, you never hear from director again. Once, during shooting Streamers I had a long dialogue which I wanted to talk about with Robert. He avoided me and after three takes the scene was done. I was upset .He sat on the bench and told me
" I hired you, because you are an actor about whom I know he can interpret the character. I am here to only tell you Louder here, slower there". It was very good advice for me as a young actor. I was told it´s up to me how I depict the character, that´s what I am here for.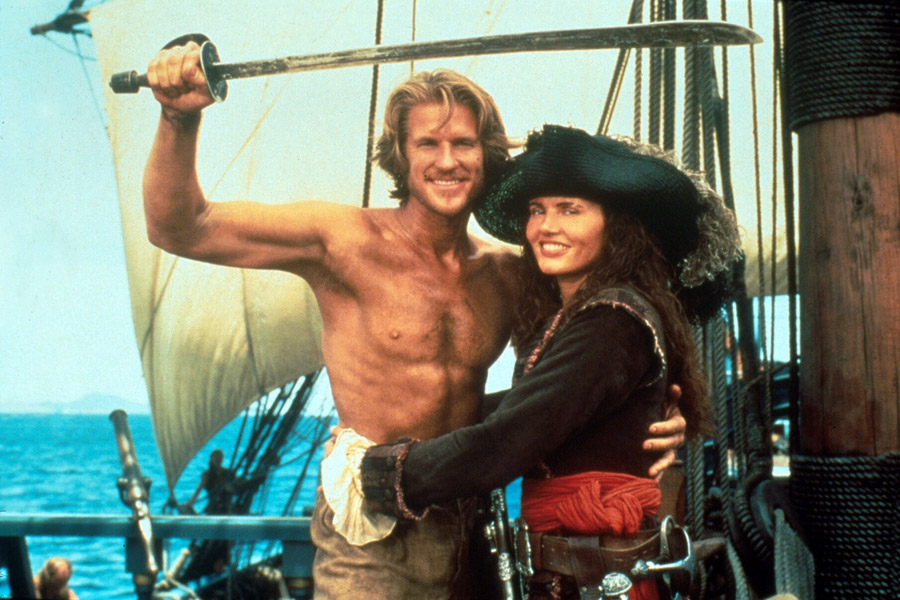 You refused to star in a movie Top Gun which became a big hit and made a star from Tom Cruise, it was brave decision. Have you ever regretted that?
No, not once.The film was pro- cold war and it was something I didn´t agree with. Once I was at a festival in Berlin and had a chance to go behind Berlin Wall. I shared a fag with Russians soldiers who were young blokes and I was thinking that they don´t want to fight with Americans while I wouldn´t want to fight with them. So who is telling them we are bad Americans and who is telling us that Russians are bad. It´s always people who pull the strings and have money.
Since 1980 you live in New York. Was moving to Hollywood or LA ever on the cards for you in order to get a job there or you consciously resist Hollywood and rather lead versatile artistic life in NY?
I have worked all over the world so it´s not necessary for me to be in Hollywood to get a job. I love NYC because it inspires me a lot.
Although you don´t act in blockbusters and are not on front page every day, don´t you feel richer in what you do and gain than people like Johnny Depp who is playing in yet another sequel of Pirates of the Caribbean for dozens of millions?
We are all different and have different needs. I try to live modestly and be humble and I am fortunate to be able to do what I do. I love my job.

Do you think with current technology and internet, it will be a decline of big studios and expensive film campaigns, since all will be shown cheaply on You Tube?
The entire industry is hanging and it brings new forms and new ways.
You try to avoid being pigeon holed and play in all sorts of films. Is the idea and message of the film more important to you than box office success?
Yes, for sure. I am pleased my films were showed at Sundance Film Festival and I also directed two independent films Family Weekend and Girl in Progress. This versatility sharpens my acting abilities.
Bicycle is your main transport, you established organization Bicycle for a day. What is its aim, make people move and be healthier and get rid of junk fast food?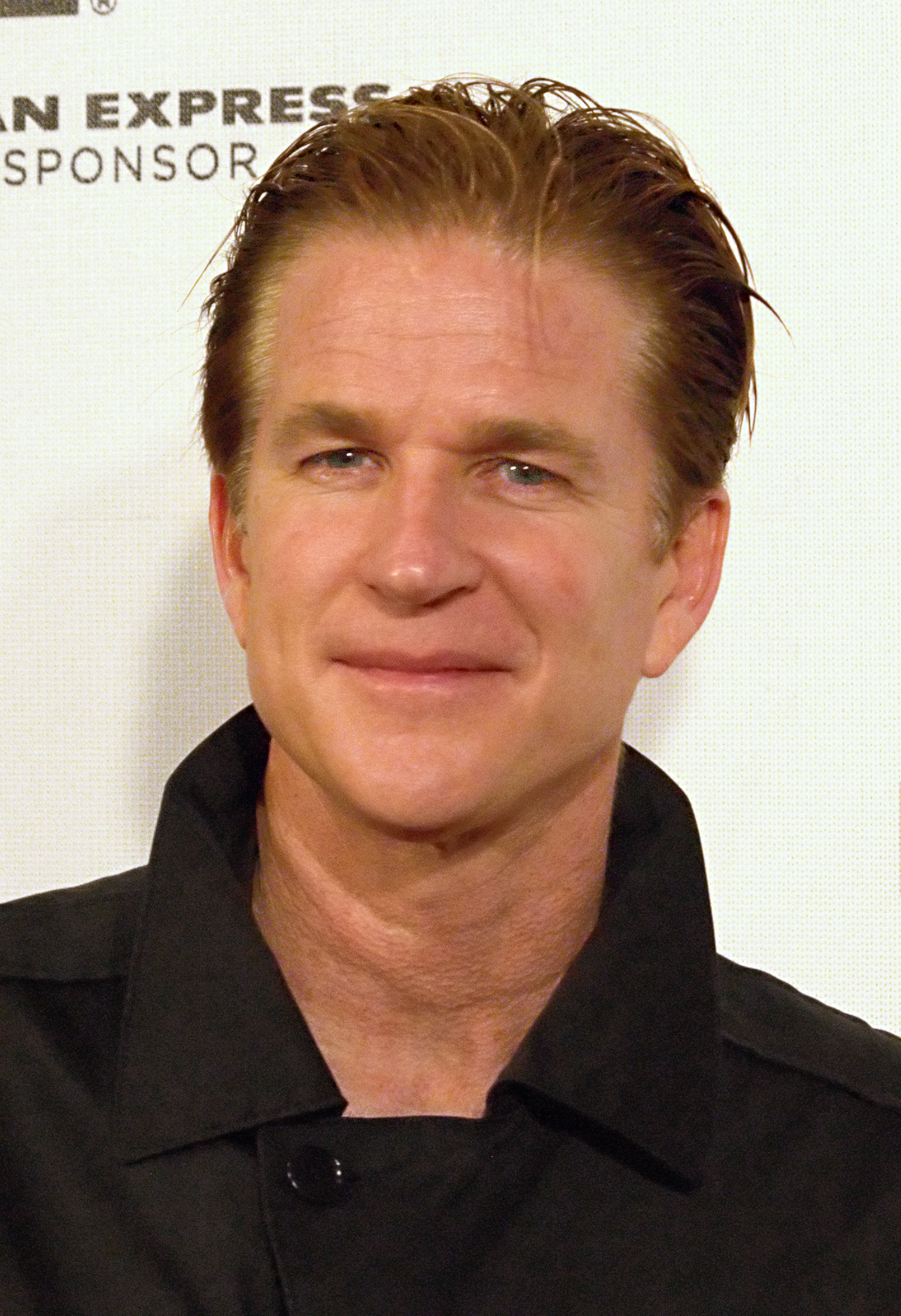 Not only this. We all need to reduce our carbon footprints and consume less in order to save our planet. Our organization has a charity status so it provides bikes to people who can´t afford them and also helps to create save routes to schools for children. It also uses its voice to lobby for bike lanes and encourage local governments to support environmentalism. Choosing a bike and leaving the car in the garage has immediate impact in more ways than one. It saves our environment and makes us healthier.
You are really heavily involved in ecology and do care about things and people around you, don´t you?
As I already said I try to be humble and I think it´s a good way. Years ago while reading a script I realized the text it only printed on one side of page. It made me think about how much paper was wasted on tons of scripts printed and called William Morris Agency. President didn´t know, what I was talking about when I asked him why they don´t make double-sided scripts. He answered that it´s done that way for ages. So I angrily went to mail office where they make scripts and asked them, what was the problem. They saw no problem at all, only push one button. So since that time they always make double side scripts. But people were laughing at me and making cartoons of me hugging a tree. So I am pleased we saved lots of trees that way. I also help Wounded Warrior Project and visit wounded soldiers. They are pleased to see a main character from Full Metal Jacket by their bed side.