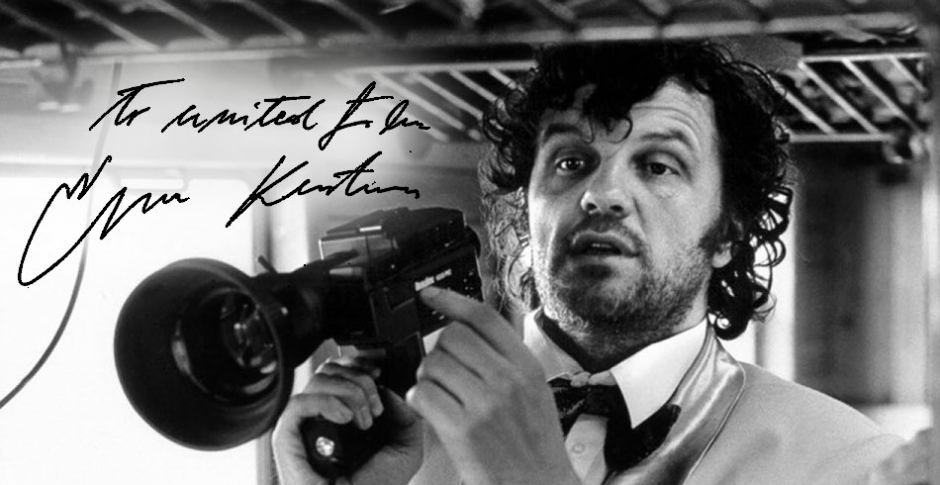 Famous and legendary Serbian director Emir Kusturica was a guest of FebioFest 2017, where he showed his film On milky way. It was for the first time in 40 years when he did so. He is very interesting, open and pleasant person who has very interesting looks at various things. It can be said that everything he touched in his life, turned into gold. He made great movies which won many international awards, wrote autobiography which sold more than 110 000 copies and with his band Emir Kusturica and The NO Smoking Orchestra he toured the World. Since his days at Prague film academy he speaks fluent Czech and despite his success he stays modest and down to Earth man.

Was a movie Walter defends Sarajevo with Bata Živojnovič the trigger moment for you to become a director?
I wasn´t very good student and parents kind of didn´t know what to do with me. I just enjoyed my life. Father knew the director Krvanac who gave me small part, I said two lines and was involved in three actions .But I liked it very much, you know how they put slides together and created SOMETHING. So I decided to study Film academy in Prague and came here in 1973 for entry exams. My aunt also lived in Prague so that was another reason. It wasn´t only film and Czech language, but I met many interesting people here, including Jiří Menzel and despite it being the time of tough normalization I understood what culture means and liked it.
That film later became cult in China hasn´t it?
Yes, and Baťa Živojnovič was a great star. Shame he has died last year. I do negotiations to make my next movie in China.
You played in punk rock band Zabranjeno Pušenje .Is punk ethic, it´s revolt, freedom, creativity and independence something you have in your blood and transfer it into your film?
Yes, for sure. I liked the bands like Kud Idijoti or Pankrti.But I think the original thing that made punk a punk was killed by big studios and companies, and it´s no more there. I have my own band which is called Emir Kusturica and The No Smoking Orchestra. We have recently had a tour of 25 gigs in Hong Kong, New Zealand, Australia. In past 18 years we have played over 800 gigs. It is fun and we like it. It also is commercially successful so I can finance my films with my activities like this one. I like to enjoy my life and this adrenalin makes me feel young, I live my life to the full as if every day was the last day. Music is fun, filming is hard work
Almost all of your films won some accolade on festivals. What is so special you, have some unique style or language that makes you outstanding?
Europe lost their original film makers and I was putting the bits together and synthetized experience from that era. Film is hazard as is roulette. You choose a number, put a bet on it and wait if you win or lose. My number wins and it works.
In 2005 you were president of Jury at Cannes Film Festival. So you saw the festival from inside. Can you say, how the films are selected, we believe the entry number is about 3000?
As a president of Jury I had nothing to do with it. There are people, who chose films carefully and that is why, the festival is so prestigious. Last year Ken Loach won with movie I, Daniel Blake, about life in current Britain, which shows that films are really carefully chosen. This festival is big institution where there are loads of various films but sadly the film market controls everything and I think the quantity wins over quality. Over 90% of the films made these days are stupid. I like Cannes and won there and also they gave me a Cesar award which is European equivalent of Oscar.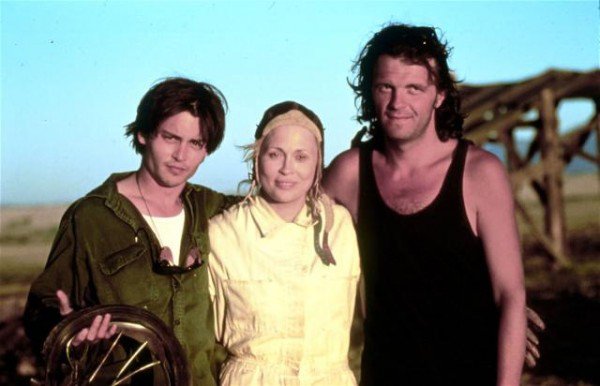 Today everything is about money. Is it difficult for you to find backing for your films with interesting topic, which won´t become a blockbuster. Does your name open the door?
Not that much anymore. I think that good scripts and good stories will always find backing. Sadly film market separates commercial from author´s film. It´s not like it used to be at the end of 20th century when it was possible to put all that together and make it financially successful film but also artistically valuable. Today, studios want to earn billions on the movie which is crazy. I always try to make my films look half amateurish with some nonprofessional actors which make it interesting. As I said earlier I have many activities from which I put money into my own films. Someone who says making film is a fun usually doesn´t make very good movie. It´ s damn hard job.
Would you be happier to win Palm d´Or with your film which would point at something and help to change anything but would not be commercially successful or you always have financial success in your mind and accolade is a bonus?
For me the commercial success was never vital. I always wanted my films have some value. Only once my film Black cat,white cat became a blockbuster. But I always want it to be exactly how it should be and artistically valuable film.¨
Have you ever got into situation when you had to edit something otherwise the project would have been stopped? If so did you have some moral conflict inside you or filming is about compromises?
I think the small compromises always should be done since director shouldn´t think that he is the best and the most knowledgeable man on set. I have never done big compromises but I always listened to people who had reasonable arguments which I would take into account. I am very stubborn while shooting but during editing I can make compromise. I do them at work or in my life, too.
How long do you usually prepare for your next film and do you work with same people?
I like working with same people but sadly some of them already died so some new ones came. With new technologies come some changes such as no need for so much light. So I would think that film making is changing on human and technical level.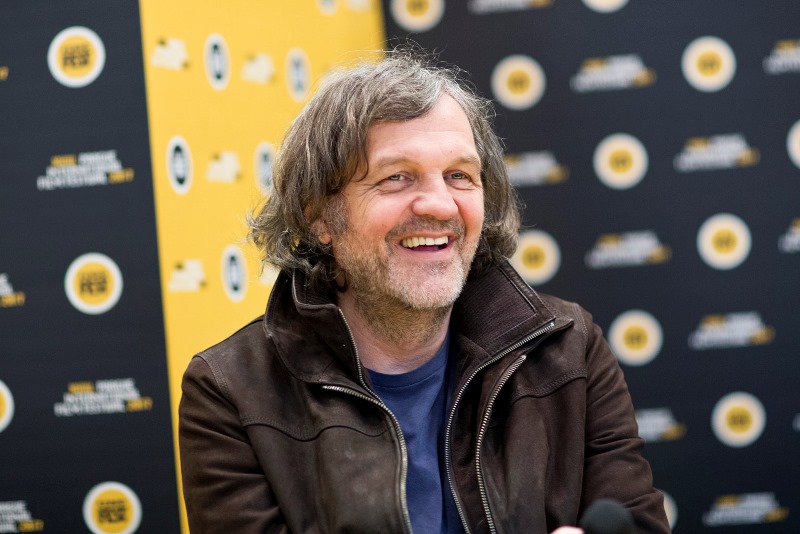 Your autobiography sold over 110 000 pieces, which is incredible.Did you expect such success and what is so interesting in there that it became a best seller. Are you honest, open or are poking nose into some itchy topics?
I have made it for very long time and I think the major issue was my honesty. It´s about my family, my studies in Prague, and my views at break-up of Yugoslavia. It´s half document and half a very sensitive reaction at the last twenty years of my life. I didn´t expect such success, it shocked me really.
Do you think that current technology can help people to shoot film for much less money and sent it to World via You Tube so they can avoid big film studios and festivals?
I think that it can help but that people think it´s easy to make a film. Technologically it maybe is easy now but intellectually it is much harder. The method of whole planetary success is very old but formally it changed a lot. Shots are only three second and the dynamic is huge. So if someone from, say, Czech Republic or Serbia wants to succeed, he must use this, make a good movie since he has same conditions as others. He must have good author, good narrative style and good actors and if he mixes it together it will return onto that original classic level which is only good.
You gained probably more that you hope for. Is it difficult for you to surprise the audience and don´t get into set routine where you would repeat yourself?
I don´t think I will ever repeat myself. When I make a movie, I use the elements that are similar, which is I think important, because one should go forward but also stay to be himself. I always insisted that my films have philosophical distance from the way we live today. I don´t try to point at some sore issues I was always more interested what will come rather then what is happening now.
Do you feel tied with the pressure that people expected from you yet another extraordinary movie?
Yes, that is why I have made any film for past eight years. The last one was good, it was showed at festival, people liked it but it wasn´t smash hit so I am back to square one, I don´t feel I have to make another Oscar winning movie.
Now, you are on Febiofest and you got main award Kristian for life achievement. What does that mean to you?
I am really honored to be here. When I read who was here before me I felt really privileged to be invited and awarded.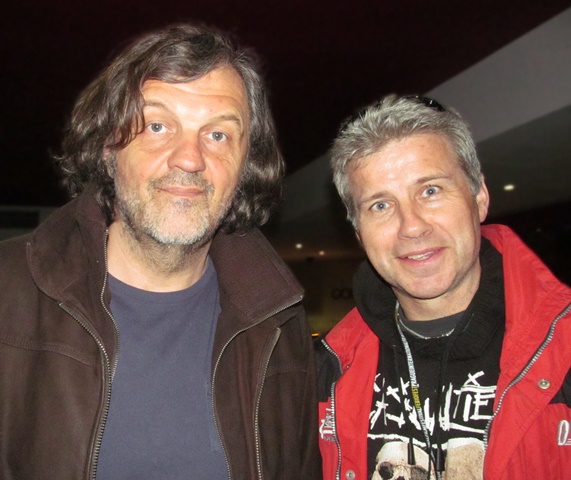 You often work with animals. How did you like working with them and did you have any advisor?
It´s the same work as with people, only casting is different. In all I have ever film I always put emphasis on the nature.
Once you have said you won´t come to Hollywood and you won´t return to Sarajevo. Anything has changed on your statement?
No, nothing has changed. I said I don´t like Hollywood way of making films and I don´t like their ideology either. How they transferred artistic idealism into film mass production, which doesn´t match my view how to make good movie. Today you can say that you don´t respect and like Hollywood and you are labelled and controversial artist. I like Sarajevo and have nothing against it and against people. It´s nice city, built by Turks during their expansion to Europe. It used to be multicultural city but over 100 000 people were forced to leave it and now who is there? Rich Saudi Arabians who buy everything around. I don´t agree with policy of running the city. Everything I made, created and left in Sarajevo was damaged, looted, burnt. For me it´s not the same multicultural city as it used to be.