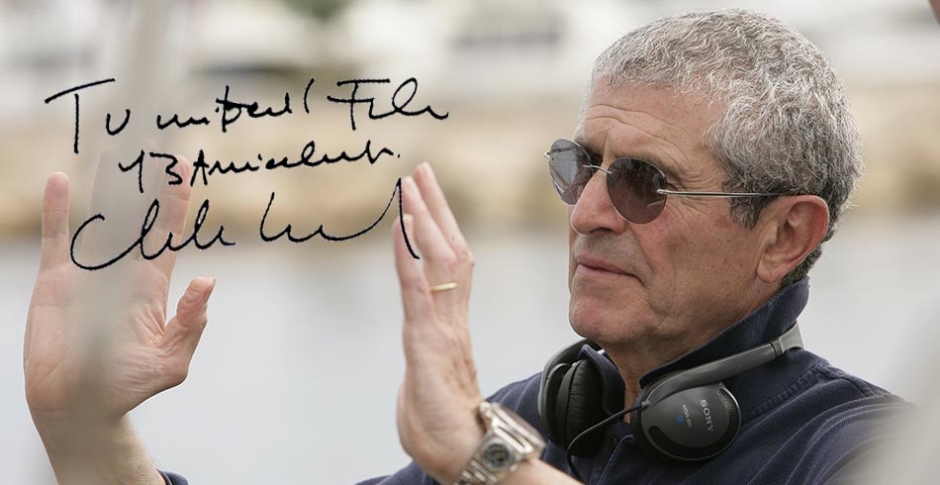 Famous French director Claude Lelouch was born on 30.10.1937.He had dramatic childhood in occupied France, where he had to hide with his half Jewish parents from Gestapo. He is film self- made man and at the beginning of his career he not only wrote script, but also produced and directed his film and also stood behind camera. He fended off failure of his first films which were panned by critics and the luck shone at him in 1966 when he shot in few weeks with minimum budget a movie A Man and a Woman, which not only brought him many awards world-wide, including Academy Award, but also became one of the most important films in history of world cinematography. Almost every year he came with new film which were well accepted by audience and won awards but failed by the critics. He collaborated three times with Jean- Paul Belmondo and also with Annie Girardot, Jacques Brel or Jean Louis Trintignant. Very often he focuses on showing love between man and woman, about ordinary life and rational and irrational things. Despite being over 80.he didn´t slow own and still makes new films.

Could you reveal how did you secretly film in Moscow in 1957? At the time of Cold war you could be caught as a spy.
I was young and ambitious. I thought America is a promised land for me but found it isn´t. At that time Canadian TV launched a competition and price was 10 000 dollars for bringing first pictures of Stalin and Lenin mausoleum. So I returned to Paris, signed up to Communist Party and trained myself how to film secretly with my camera under the coat. Three other party members and I went to Moscow by train for three days. I was lucky to bump into a taxi driver who was a close friend of boss of the Mosfilm. So he took me on the set where director Michail Kalatozov filmed legendary-to -be anti -war film The Cranes are flying. At that moment I knew what I am gonna do in my life, I want to make film.
Was it your first encounter with the camera?
Technically speaking it wasn´t, my father used to be amateur cinematographer and had small camera with which he filmed me and my childhood. So the first film which I saw was with me being a main character. When I was 10 years old, he gave me this camera so I started filming things around me. I still have that little Kodak camera to this day.
So it can be said that he inspired you to become a film fanatic later on?
Father met my mum inside the cinema while watching a movie called Top Hat, with Fred Astaire and Ginger Rogers. When mum was pregnant with me she was going to cinema every day. When Gestapo was searching for us, mum hid me to theatre thinking I would be safer there. Also while going to school I often was skipping classes and running to cinema to watch film. Funnily enough, almost three decades later above mentioned actors presented me on ceremony with Academy Award for a film A Man and a Woman. What a twist of fate.
In 1960 you established your own production company Les Films 13. It was already era of French New Wave, did you want to be independent, too?
Sure, in my first film I was a script writer, cinematographer, producer and director. I didn´t belong to French New Wave, I must thank them for showing me everything I didn´t want to do. I had rough time, my first films failed. Then came aforementioned film A man and A Woman. I took it as my last chance, if I hadn´t succeeded, I probably would have stopped making films. But it was a huge success and I got a Palm´d Or in Cannes, Academy Award in Hollywood and many other awards elsewhere. It was a breakthrough film for my career.
Do you think it was successful because of the topic or about way of filming it, changing color with black and white which was pretty new?
Definitely because of the story, which was so warm, human and simple, it was about life. I was always interested in people, animals, nature, life. Actors were also great. Critics were trying to find some kind of symbol in changing the colors but primary reason was that I was running out of money and black and white film was cheaper.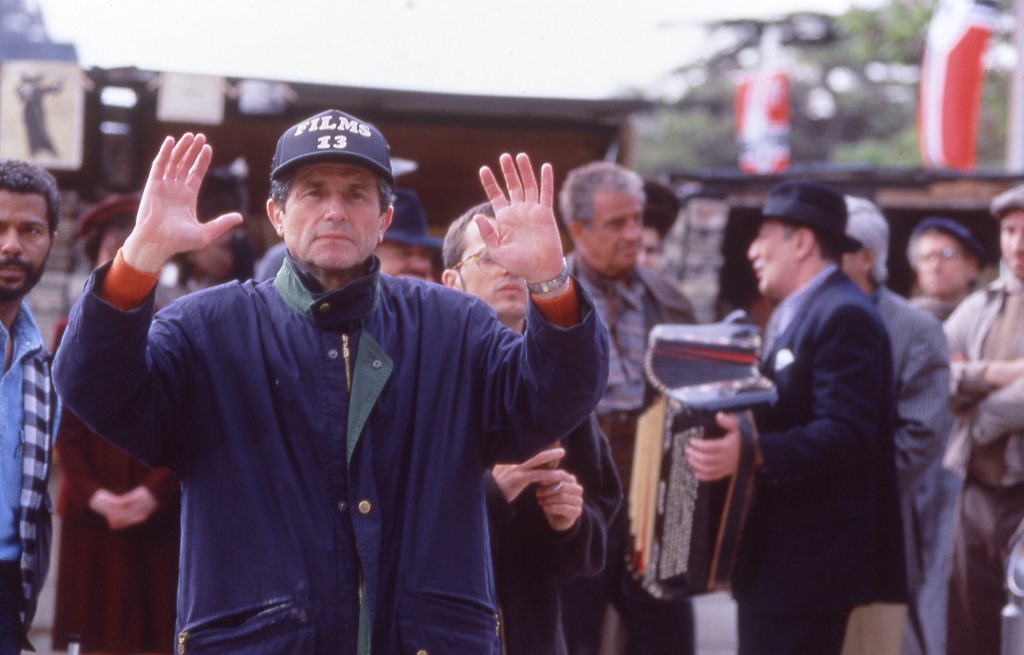 It can be said that unlike audience, critics never liked you, why was that?
I always say that when I have enough money to lose, I will make a film for critics. They negatively influence viewers. I think people should not read critics before watching the film, they should go to movie first, watch the film and make decision for themselves. In a good film, audience lives the story with their actors, which is good and nice thing about film.
You were working with famous actor like Jean-Paul Belmondo, Jean-Louis Trintignant, Jacques Brel to name but a few. How did you approach the actors and what director were you?
I deal with actors as if they were my good friends. I want them to be happy with me and I want to be happy working with them. I think if you have this friendly relationship you can get the best out of each other, you can motivate one another. Jean Louis Trintignant taught me so much about directing the actors and because of me he changed his acting style so it was positive for both of us. Jean-Paul Belmondo is the most important French actor since the end of the WWII, before that it was Jean Gabin.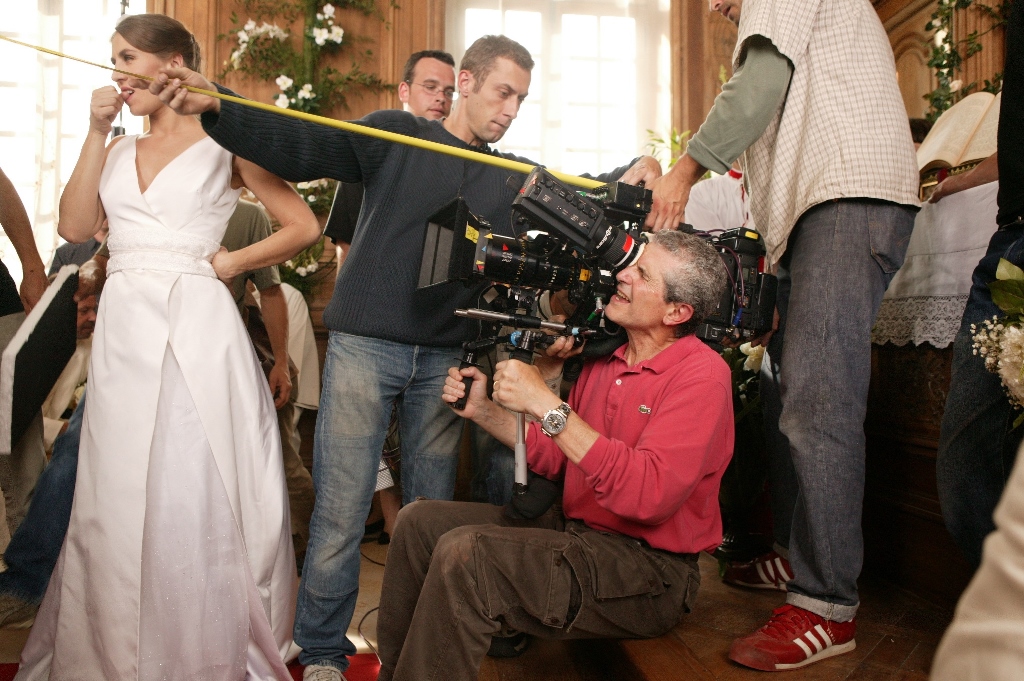 When someone gets Academy Award it is a good chance to get an offer to work in America. Did you get that offer, too?
Yes, I did get an offer and was gonna make a film with Steve McQueen but then I realized they would be talking into everything and it wouldn´t be my film at all, so I declined. I work differently. But I went to America ten years later to make a film called Another Man Another Chance and it was like filming in Europe, no restrictions at all, completely free hands.
You write a script for most of your films don´t you?
Yes, you know I like to observe the life and all aspects that influence us, rationally or irrationally. Fate played a big part in my life and often pointed my life into different direction and it still fascinates me to this day. I write scripts as my life, never know which direction I will go next day.I think we should live for present since we don´t know how much time we have left and there are so many things which we simply can´t control.
Photo: Wikipedia