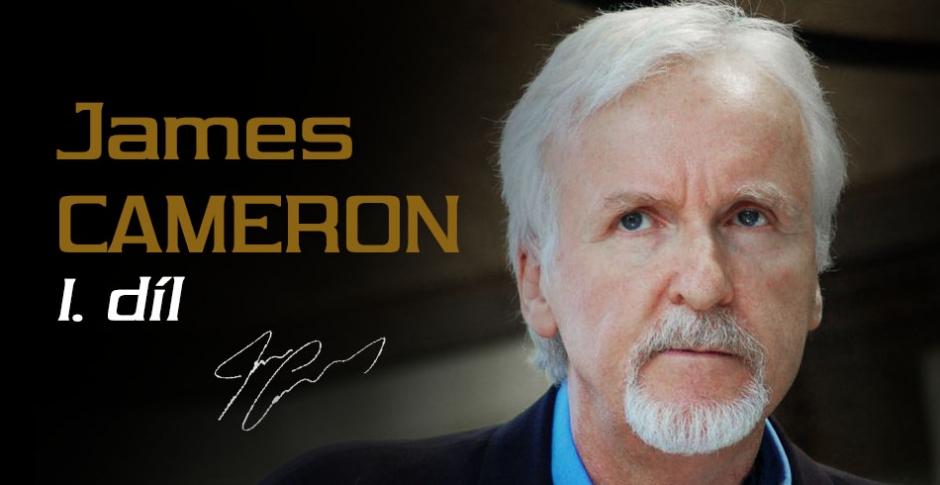 American film director James Cameron (1954) is an extraordinary man. Despite the fact did didn´t study and art or film school, thanks to his determination, will and creativity, he learnt how to make films and directed two out of three biggest box office hits ever -Titanic and Avatar- each of them earning more them 2 billion dollars. He is a pioneer of 3D technology for which he got admiration not only from his famous mates such as Steve Spielberg but also from notable institutions. He is a holder of many patents in film technology branch. When he wanted to film difficult sequences and technology hasn´t exist yet, he simply invented, constructed and manufactured it. After the big success of Titanic, he managed to say NO to big offers from Hollywood to film blockbusters and walked off the film business for whole decade to devote his time to undersea research. He became a first man who dived onto the bottom of Mariana Trench, which is the deepest place in the ocean on this Earth. He invested his own money into projects which try to save our planet and protect the nature. With his fifth wife Suzi Amis he promotes ecology and veganism.

When he was young boy he loved playing with Merkur-Czech made building kit- and built various machines .Once he used a can and small bottle into which he put a mouse and submerged it into the Cippawa Creek River. Mouse survived and he invented his small bathyscaphe. He also constructed a small catapult with which he threw stones onto the targets on the pasture. Already as a school boy he had a charisma to put a group of people around him and be a natural born leader and organizer of the projects. He used to like drawing images from comic films he watched on TV or in the movie. He used to win various artistic competitions and for earned money he liked buying presents for his family. During classes he dreamt a lot up to the point that teacher thought he is illiterate and bit retarded. To prove her wrong when asked, he took a book and read fluently technical text. Out of blue school offered him to jump over one class. Despite the fact he lived far from ocean he adored documentaries about undersea expeditions done by Jean Jacques Cousteau. He joint diving course which came in handy while filming Abyss.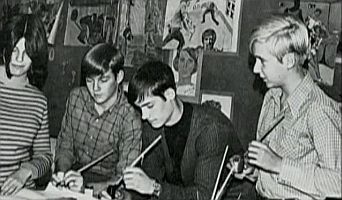 He was interested both by science and art, he couldn´t decide which way to go. Finally he put those two together and became a cinematographer of sci-fi films. His early dream was to write a sci-fi novel and illustrate it. How well he could draw we can see in Titanic, where all drawings made by film hero Jack Dawson were created by Cameron himself. He was navigated to film by watching Kubrick epic sci- fi Space Odyssey 2001.It was then when he realized that all he wants to do is tell stories and he was specially fascinated by special effects. Around that time he went to Niagara Water Falls with his friend and 8 mm camera and filmed anything around him. Then he edited it and built models of space crafts and in front of black velvet sheet he created various scenes. He couldn´t believe how remarkably it looked. Shortly after that he grabbed a book about shooting film Space Odyssey 2001 where he learnt director´s language. In 1971 his family moved to California where his father got a job so young James was closer to Hollywood film studios.

In Los Angeles he joined a school and studied English and physics. During vacations he and his mate hitch hiked to Vancouver and he learnt how to drive a truck without having a driving license. After return to LA, he attended High School courses and in the evening he worked to earn some money. During spare time he wrote a sci-fi novel and made drawings. At school he met a buddy called Randy Fraser who shared his love for sci-fi stories. At that time Cameron finished a story about people who survived nuclear holocaust and named it Necropolis. When his friend read it, he admitted it is very good and he started to bring him scripts of various films from which James learnt how to write them. At that time he was dating his future first wife-to-be Sharon Williams who became a pattern for future Sarah Connor in Terminator. During weekends he visited a library and copied dissertations of a various film tricks. This way he learn whole course of visual effects without attending a single class and meeting a teacher. Then came Star Wars and Cameron was so fascinated by them. He recalls that time" We didn´t take into mind the fact that if we want to film, we have to starts from scratch, doing low budget movies, get experience and maybe earn some money and go higher. We wanted to make Star Wars like film from a word go"
Therefore he wrote a sci-fi topic called Xenogenesis. He obtained money from a friend of father of another friend, who worked as accountant in Dental Corporation, which wanted to invest money. For business meeting with investors Cameron brought drawings and suggested a modest budget based on gradual financing. Dentists provided him with 30 000 dollars and expected big profits. Cameron recalls at that with words" The last backdrop man knew about B-films more than we did".
But zero experience with filming didn´t stop them from renting space in industrial zone and in book shops they were looking for books telling them how to film tricks. They built backdrops and when they rented cameras they had to be shown how to put film into them. Some elements used in this film were showed later on in Terminator and Aliens. Film Xenogenesis lasted only 12 minutes but showed that Cameron can suggest and build models, can use light correctly, film with 35 mm camera and use his fantasy.
James Cameron I part
Foto: wikipedia.com, www.imgur.com, breaoldandnew.com, jamescamerononline.com, movieberry.com