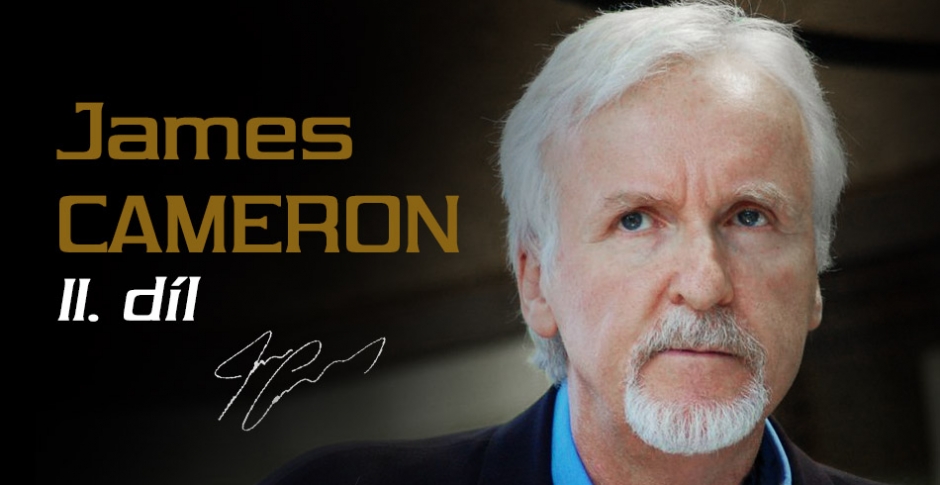 American film director James Cameron (1954) is an extraordinary man. Despite the fact did didn´t study and art or film school, thanks to his determination, will and creativity, he learnt how to make films and directed two out of three biggest box office hits ever -Titanic and Avatar- each of them earning more them 2 billion dollars. He is a pioneer of 3D technology for which he got admiration not only from his famous mates such as Steve Spielberg but also from notable institutions. He is a holder of many patents in film technology branch. When he wanted to film difficult sequences and technology hasn´t exist yet, he simply invented, constructed and manufactured it. After the big success of Titanic, he managed to say NO to big offers from Hollywood to film blockbusters and walked off the film business for whole decade to devote his time to undersea research. He became a first man who dived onto the bottom of Mariana Trench, which is the deepest place in the ocean on this Earth. He invested his own money into projects which try to save our planet and protect the nature. With his fifth wife Suzi Amis he promotes ecology and veganism.

We were young and penniless but had tons of ideas and energy and everything was ahead of us
Film Xenogenesis lasted only 12 minutes but showed that Cameron can suggest and build models, can use light correctly, film with 35 mm camera and use his fantasy. James sent a film to studio of Roger Corman which was looking for people for their new magnificent film Sador-The Ruler of the Universe. Corman used to give a chance to young, ambitious filmmakers-beginners which was something, no one else did. He gave a chance to future greats such as Francis Ford Coppola, Martins Scorsese or Ron Howard. Corman´s studio was located in old wood warehouse and Cameron was drafted as model creator. He worked there only few days and already acted as he would like to lead everything and everyone. When Corman came to see how the construction of main space craft continues, Cameron explained him, how to achieve wanted effect by using front projection as Kubrick did in Space Odyssey.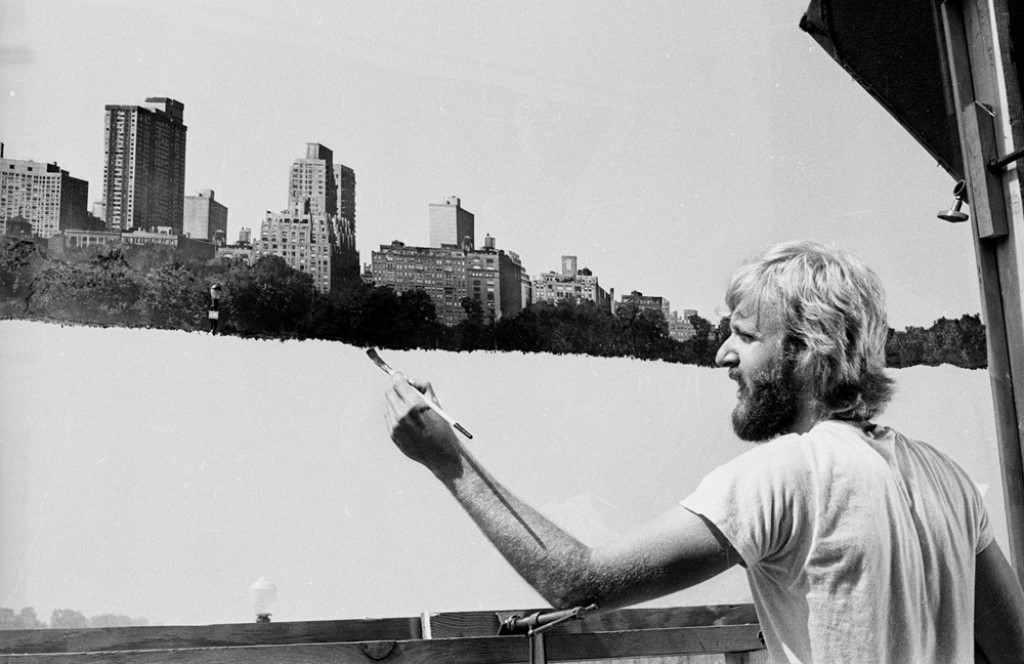 Although he has never done anything like that, he looked confident and Corman made him a boss of newly created division of front projection. When filming was about to start, Corman´s assistant and Cameron´s future wife and producer of his films Gale Anne Hurd realized that the decorations aren´t ready yet and artist sent by Universal studio hasn´t made any progress. So she came to young James and he drew the whole set, so Corman fired an artist and employed Cameron in his place. He accepted it without hesitation although he has never done that and had no idea what they will want from him. Following day he asked for same money as fired artist….. and got them .He was so enthusiastic that he even slept in studio and while others used amphetamine and cocaine to withstand long shifts he was able to work 85 hours with 1 hour sleep only on coffee. He used his imagination and sprayed plate for eggs with metallic to make perfect illusion of space craft.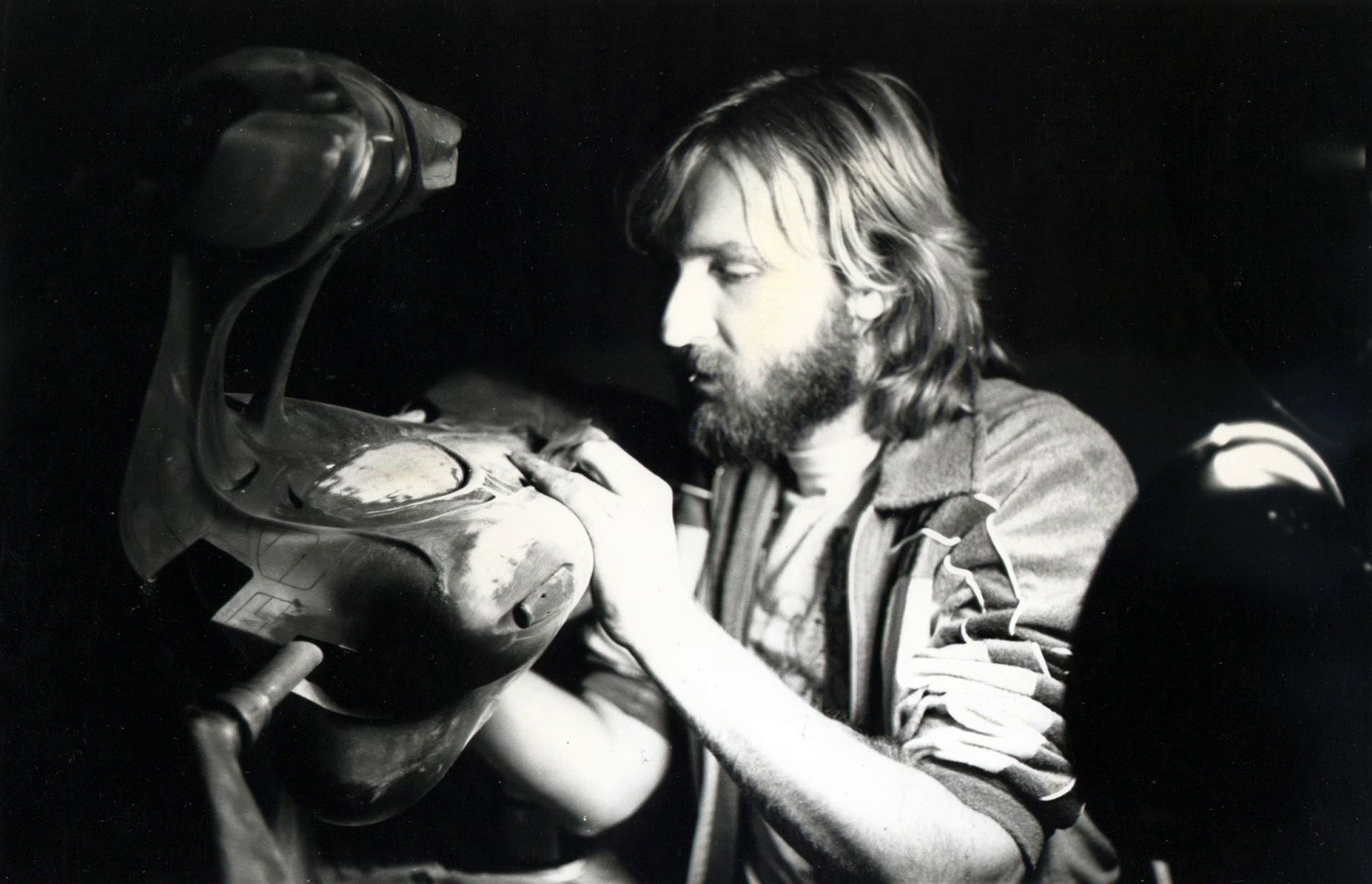 Every cinematographer has two components. How he can visualize the film and how he manages to turn it into real
Although not all of his mates were willing to put as much into filming as Cameron, they appreciated how he can dream his vision and how he can enthuse others for that and make them believe, they can do it. Cameron said about those times" We were living in some kind of blissful ignorance and thanks to it we could creative amazing success on limited space and on small budget and got the feeling that we can do almost anything"
After finishing this film, John Carpenter asked James to create backdrop of futuristic New York for his new film Escape from New York. After doing so, Corman called him again and invited him for shooting of new film Galaxy of terror which was a sci-fi horror a similar kind of future Aliens. His task was to help with visual effects and also he work as an architect. During that time he met a backdrop man named Bill Paxton, struck up a friendship with him and later gave him few roles in his films. When the backdrops for film were ready, the crew which came in to shoot, didn´t know how to do it and they made footage which couldn´t be used. Cameron made himself and assistant director and was shooting different shots during the night. Corman liked his work and made him official assistant director and asked him to form his own crew and film. Corman was opened to any ideas so anybody could contribute with anything creative into script.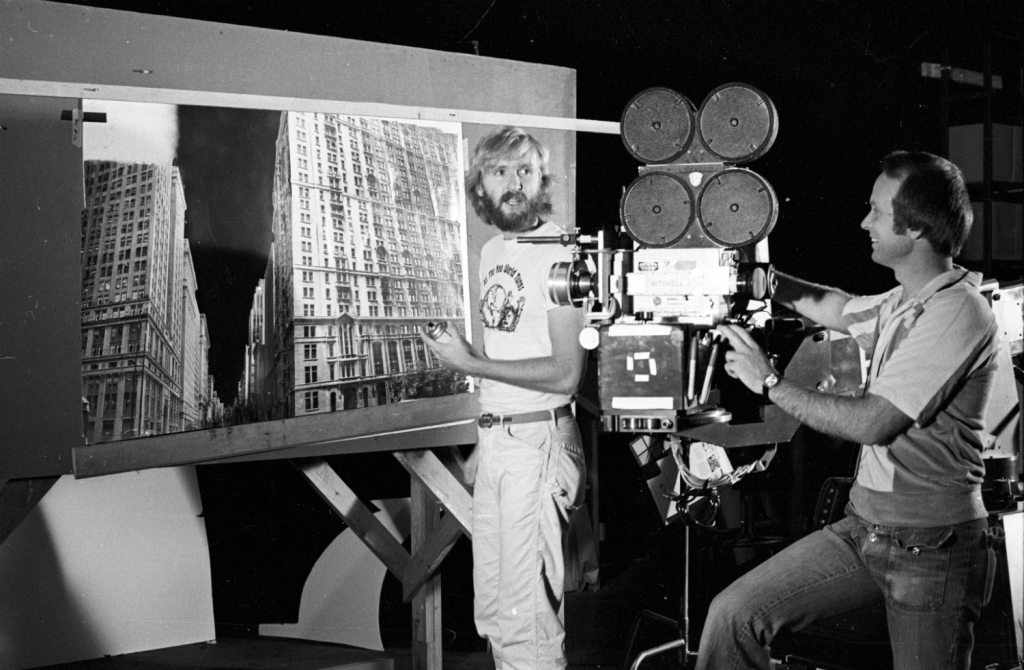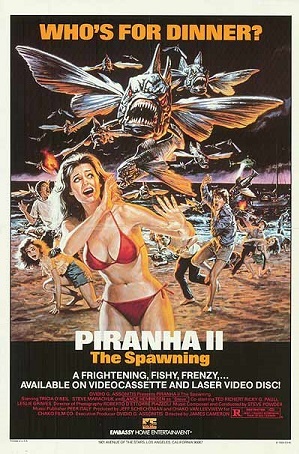 During filming two producers came into the studio. They were working on sequel to a movie called Piranhas which was called Piranhas 2-Flying killers. They assured James that he will direct it cos they need an American director. But there were problems caused by very amateurish attitude by both producers. Weeks before shooting no exteriors were booked, so Cameron took the cash from the safe and hired a taxi to book the exteriors, wrote contracts and paid cash beforehand. After five days of shooting when he couldn´t see the daily works he was fired and left the set with no money at all. In March 1982 he flew to Rome to see the rough cut of the movie to see if he is really such a bad director. When he saw the work, he realized the shots click together and he was sacked by producer only for him taking over the director´s post and include erotic shots into film without telling Cameron. So during a night, Cameron used to sneak into editing room and edited the whole film. He had no money for food so stole it off the trays of hotel guests. Producer re-edited film again but studio refused that copy so although Cameron does appear in film credits he doesn´t count it into his filmography.
James Cameron II. part

Foto: wikipedia.com, www.imgur.com, breaoldandnew.com, jamescamerononline.com, movieberry.com