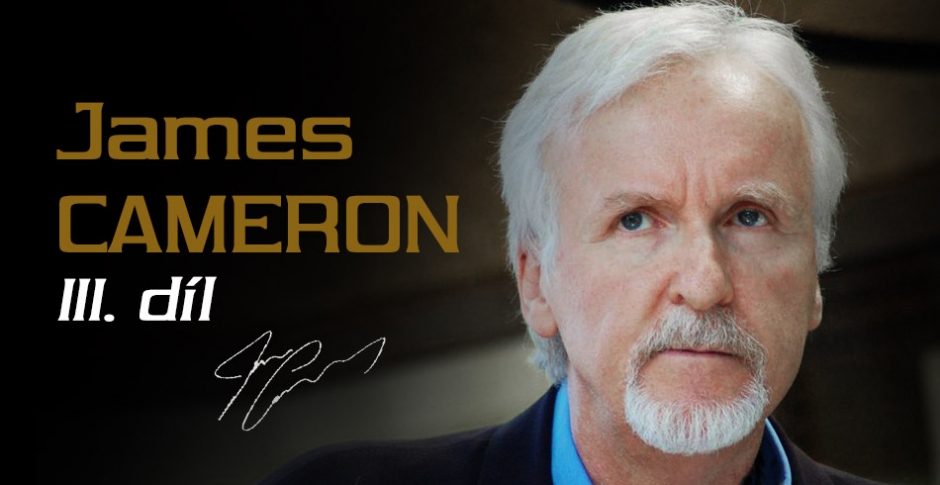 American film director James Cameron (1954) is an extraordinary man. Despite the fact did didn´t study and art or film school, thanks to his determination, will and creativity, he learnt how to make films and directed two out of three biggest box office hits ever -Titanic and Avatar- each of them earning more them 2 billion dollars. He is a pioneer of 3D technology for which he got admiration not only from his famous mates such as Steve Spielberg but also from notable institutions. He is a holder of many patents in film technology branch. When he wanted to film difficult sequences and technology hasn´t exist yet, he simply invented, constructed and manufactured it. After the big success of Titanic, he managed to say NO to big offers from Hollywood to film blockbusters and walked off the film business for whole decade to devote his time to undersea research. He became a first man who dived onto the bottom of Mariana Trench, which is the deepest place in the ocean on this Earth. He invested his own money into projects which try to save our planet and protect the nature. With his fifth wife Suzi Amis he promotes ecology and veganism.

Around that time he started to write a script for Terminator, which made him famous around the world. There were elements repeated in his future films such as attitude of mankind to high technology, gloomy future, brave female hero and incredible visual effects. During writing scripts Cameron usually shuts himself and works long hours into night. He collaborated on script with friend named Billy Wisher whom he gave first part and he himself wrote second one. When Billy phoned him his work, he had a tape recorder by the headset and then transcribed all recordings. When the script was finished James gave it to his agent who returned it with idea that it is just pure trash. Cameron fired him on the spot and got in touch with Gale Anne Hurd. He sold her rights for one dollar with proviso that only he will be directing that. Before they found money, it took another 18 months. For main character of Kyle Rees, Arnold Schwarzenegger was recommended who James didn´t like for the role. He intended to invite him for dinner and set up a conflict and fire Arnold. But opposite happened. Arnold talked more about Terminator and had his ideas so John struck up a deal with him and they became firm friends. But before the shooting, Arnold had to make Barbar Conan,
So James had to wait few months during which he wrote a script of Alien 2 for production company Brandywine Productions. It took him only a week and company was so pleased with that, that they offered him another script to write. It was a sequel to Rambo. But Sylvester Stallone didn´t like his script and diminished the number of characters and changed the story line to grab all main attention himself. Cameron was writing during the night and during the day he was hooked up on pre-production work on Terminator. So two years of preparations the shooting could start at last. Cameron understood the work of other members of the crew so he could lead fruitful dialogue with all of them. He was able to stand behind camera, edit, mix the sound and direct. Terminator was big box office success and Cameron became a star.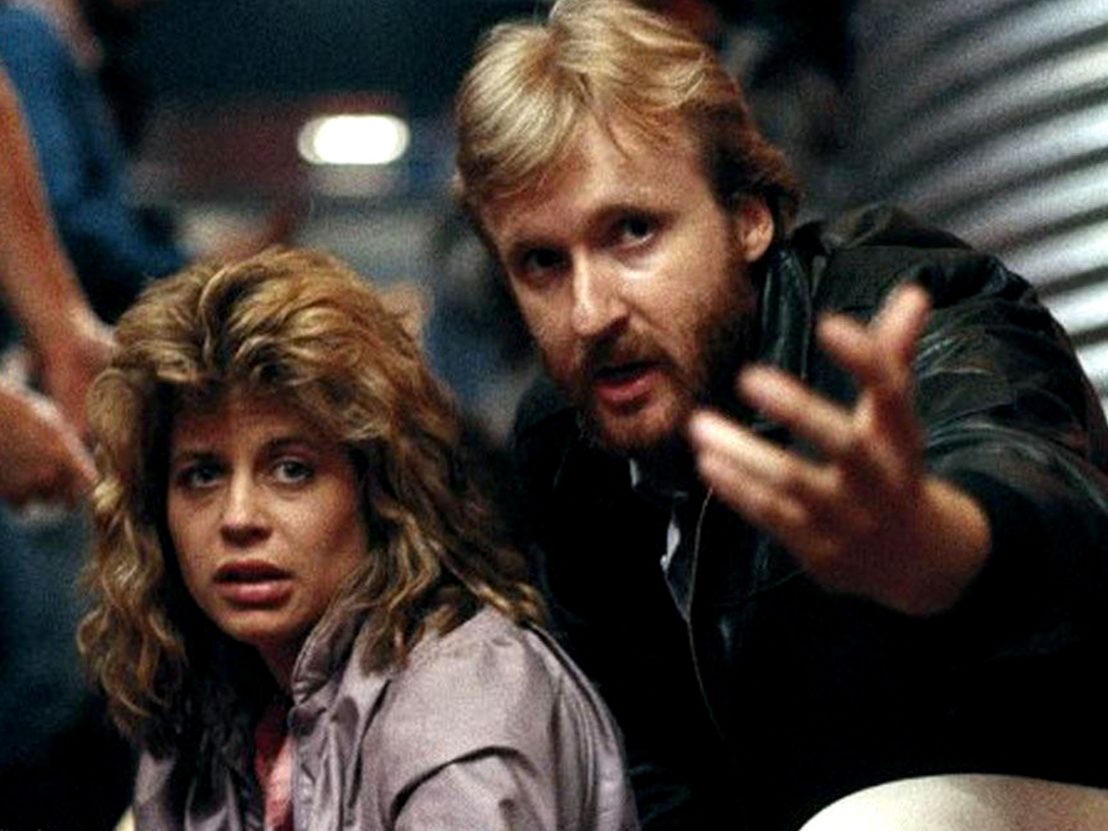 Shooting of Alien 2 was made in London Pinewood studios. Problems were from the word go since while Cameron and his crew were used to work 12-16 hours a day, studio crew which he had to employ were used to their 8 hours shifts and they took it only as a job and didn´t care about Cameron at all. After finishing that, Cameron wowed never to return to this studio ever again and he kept his word. Alien 2 was a big box office hit and saved studio Fox from bankruptcy.
Next film in line was Abyss. James wrote a story for that when he was 16 years old since he was fascinated by secrets of deep see. After attending a divers´ course he spent under water more than 2500 hours. Film was shot in big water reservoir in unused power station into which he filled with 28.5 million liters of water.By his own words making this film brought him to the limit of his physical and creative abilities. He had to overcome lots of technical problems and constructed helmets which enabled underwater dialogue. He became an author of many patents. One of them was underwater scooter SeaWasp which managed to drag two divers and enabled cinematographer to film from needed angle. Filming lasted 15-18 hours a day and was very difficult. Film got lukewarm response and didn´t earn as much as previous films.
Great, I love it, so let´s try another take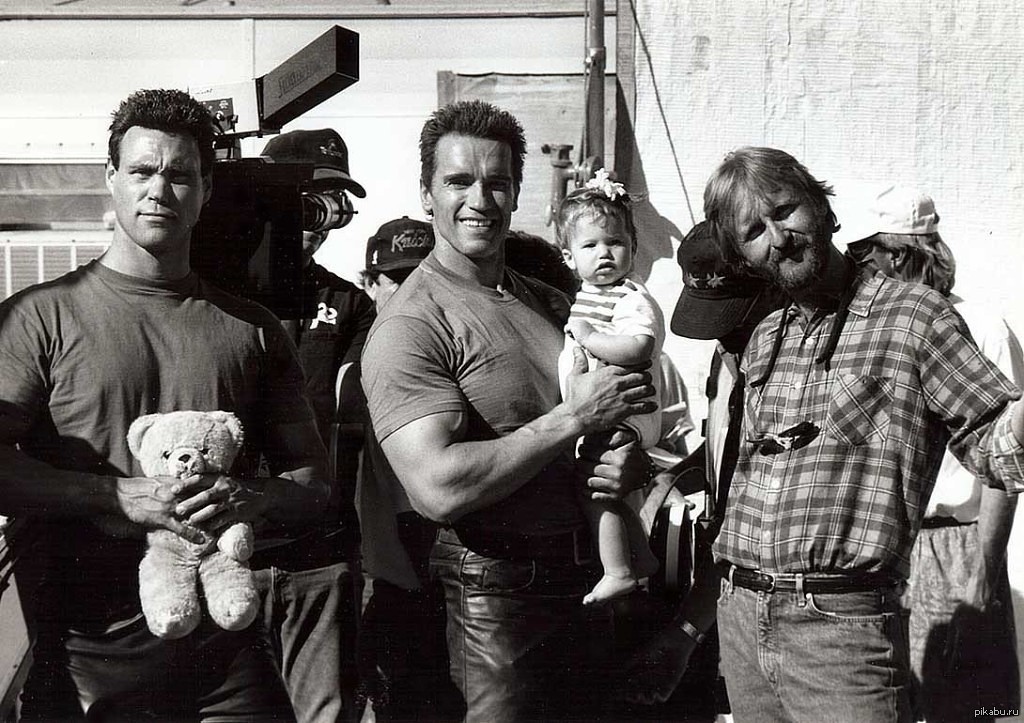 Soon after that he was asked to write a script for sequel of Terminator, for which he got 6 million dollars. He established his own production company Lightstorm Entertainment.At that time he married for the third time, his new wife was director Kathryn Bigelow. He wrote script again with Bill Wisher, again the way that each of them wrote his own half. Cameron wrote 36 hours nonstop to finish it by the deadline. On the character of Terminator T-1000 worked 35 graphics of Industry Light and Magic. Since what Cameron had in mind and created was completely new, the scientists had to come and help the graphics how to create an image of liquid metal. With a budget of 6 million just for special effects James pushed the then limits to the maximum. From writing script to world premiere Cameron had only 12 months. Many of action shots he filmed himself sitting either in sidecar or in helicopter. Since he is a perfectionist he repeated some shot many times. It was first film which exceeded a budget of 100 million dollars, but worldwide it grossed five times more. During filming he started love affair with Linda Hamilton who became his fourth wife.
Studio Fox signed an exclusive deal with him in region of 500 million dollars for filming few films according to his own choice without studio having to agree with it. Cameron only had to cover his own director´s expenses and whatever was above the set budget. It was very unusual position for Hollywood. He established his own digital studio Digital Domain and first film he made there was True lies.
But there were problems with financing the film which Cameron put into words "I suggest a film but they know it will be very expensive so moan about it that they won´t earn any money but after all they agree since they know they will make big profit as they did last time. Then I make the film and they moan again, that it won´t cover the expense, which will succeed and it will happen with next film too. If the film doesn´t make any profit, they would put their hands off. So my boss is not the studio but the public viewers.
He has his ideas and scripts in his PC and decides which will go first according to intuition and which topic interests him mostly at that time. Same thing happened with Titanic. He read about that as a school boy and in 1992 he saw a movie A Night to Remember, about destruction of Titanic. He liked it very much and thought that if he put there a love story, it could work. He insisted that he must descent to real wreckage of Titanic and suggested it could be co-financed from marketing budget. Only vessel that could take him to it was the biggest scientific ship in the World, Russian Akademik Keldyš. To reduce the costs, filming was moved to Mexico where workers built a studio within 100 days including replica of Titanic in scale 1:1 which took 1500 men to build almost 3 years, at the begging of 20th century. Again he was precise in details and witness remembered that shooting with him was real hell. It took 165 days to make a film and it cost almost 200 million dollars and earned 11 Academy Awards.
Since it grossed over 2.19 billion dollars he was offered many blockbuster films such as Terminator3, Planet of the Apes or Spiderman But he declined and left Hollywood almost for a decade. He devoted his time to family and fifth wife Suzi Amis and also to shooting underwater documents and submerging activities.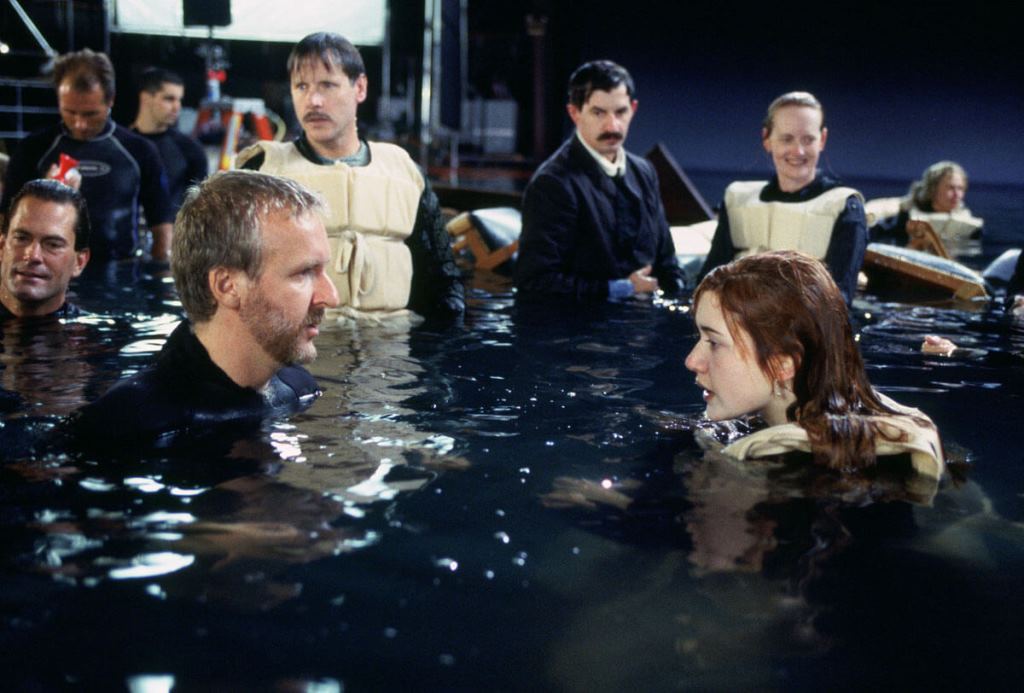 When he had enough, he again returned with a bang. He made a movie Avatar and was a pioneer of 3D technology. He helped to device and constructed the 3 D cameras. When he tested them and brought them in 2000 most of the Hollywood people took it as a short lived fashion. Avatar was another megahit grossing overall 2.78 billion dollars.
James Cameron and his wife devote lots of time and money to ecological project and to veganism. One can only wonder where he takes so much energy and find so much time to be so active. He announced he will be simultaneously filming Avatar 2 and Avatar 3 and is also helping NASA with development of cameras which could be taken onto mission to Mars. He is incredible man of many talents, big visionary and commercially most successful director of all time.
James Cameron III. part
Foto: wikipedia.com, www.imgur.com, breaoldandnew.com, jamescamerononline.com, movieberry.com