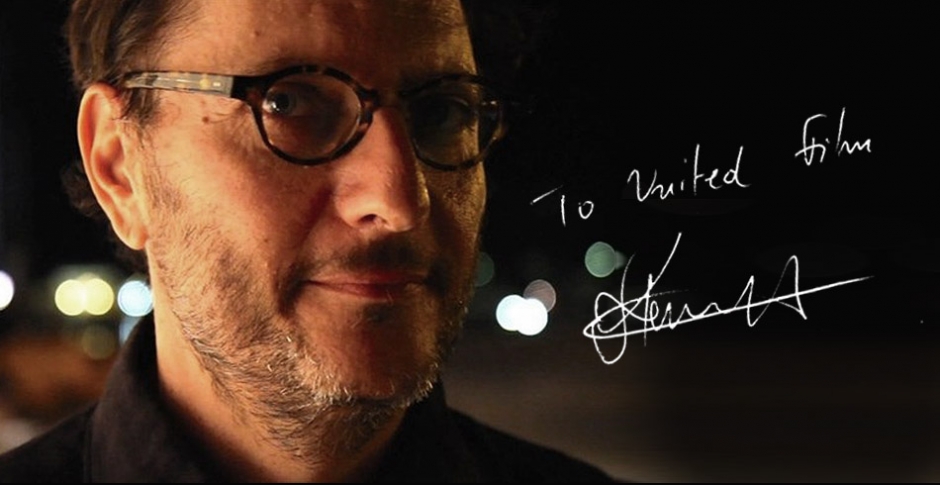 Greek-American film maker Steve Krikris was invited to Febio Fest 2019 and showed here his film " The Waiter". We knew nothing about him but the fact that he moved from America to Greece and not vice versa, to make movies was big enough incentive for us to ask him for interview.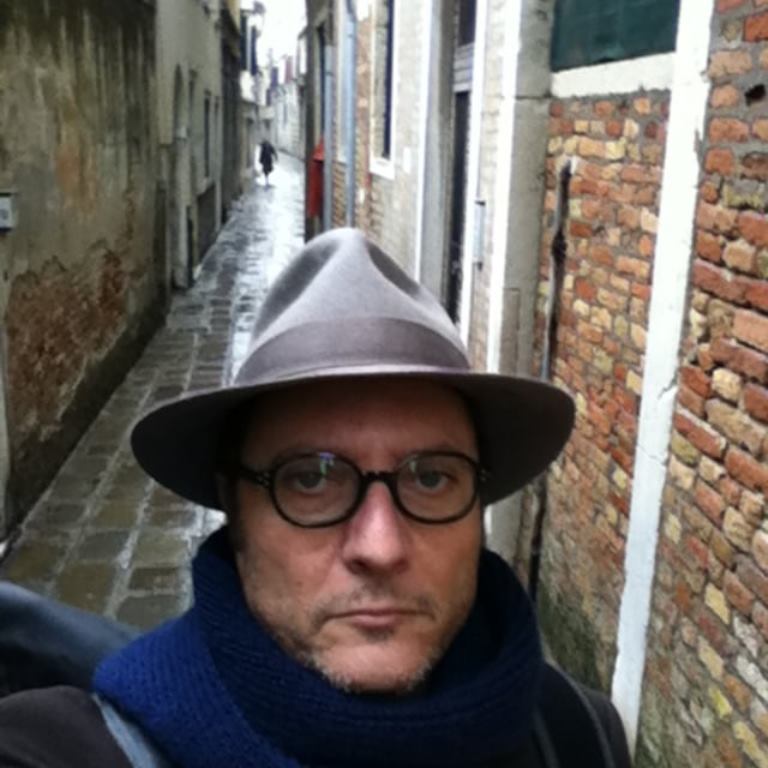 Why have you moved from USA to Greece at the early age? Your parents found the life in USA too tough to cope with?
I was born in the States and I moved when I was four, so it was my parent´s choice, not my own one. My mother moved with me and my sister and father was going backwards and forwards and finally he wanted to stay in USA and mother wanted to stay in Greece. So I was too young to make a choice and have a say.
You studied at San Francisco Art Institute but moved back to Athens where you worked as freelance producer and director. Did you prefer to be a big fish in small pond rather than being a small fish in big USA lake?
San Francisco was a great school and then I moved to New York and started to work there and tried to find my ways around, it was tough but I liked that. I had luck and opportunity to meet two young directors from New York and we had a studio together which lasted for three years. At that time I had some great invitation from production company in Greece to work for them. Those were the boom years, early 90´s so from my mind I thought I will go there, work there and do the back and forth things. But that didn´t work. I think for the scheme like that you have to be really established at both places and I wasn´t at either of them. But at the time I went to Greece I got really excited because there were lots of things going on, directing, TV commercials, interesting projects so one project led to another so I went to New York but things weren´t as I left them. So I went back to Athens. In 2010 when crisis started I moved to New York again and started to work there but at that time my son was born in Athens and became really difficult for me to be in USA and have a family in Greek so I moved back.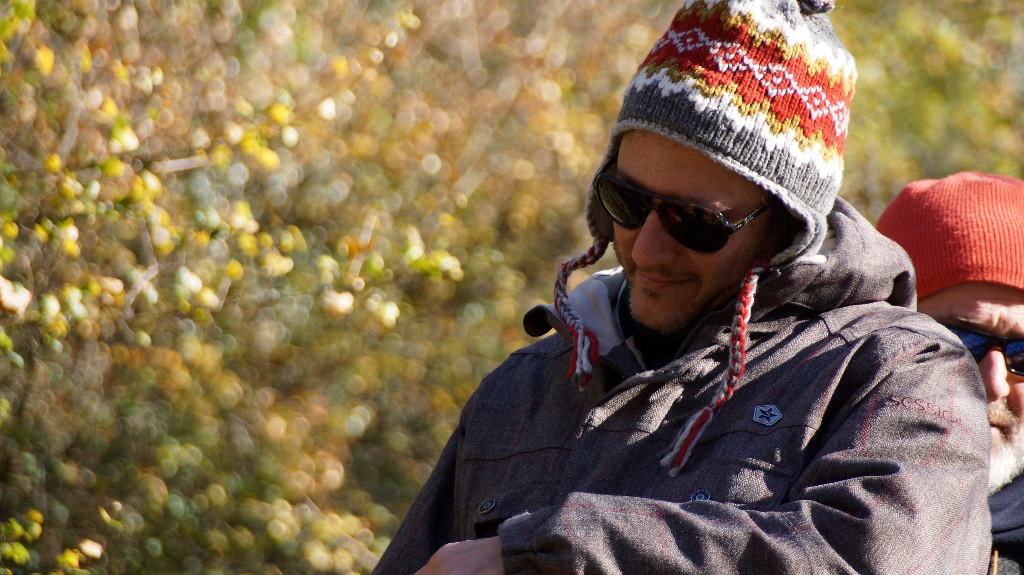 Greece almost collapsed economically few years ago. It is difficult to make and produce films, there right now? Is there any state fund to apply for or all goes from private sector?
It is and was always tough to make film there since there is a small market. At the time of crisis there was lots of opportunity to find people who wanted to work on something which made them excited and got little pay. So for me, I would say, I was pretty lucky because I got subsidy money from public broadcasting and I had lot of support from companies I worked for while I did TV commercials for them. So in a sense I was lucky to have that support and good people around me.
Did you work on TV commercials to earn money for your projects and learn the craft or it was your day job?
Yes, I worked a lot, in fact I made more than 500 commercials which was great because I could experiment a lot, I learnt the craft and I made a very good living out of it.
How would you describe the arrival of Greek Weird Wave? Is it reaction to tight life in Greece or simply new crop of talented film makers was born?
I think the latter is correct. It didn´t have anything to do with crisis, it was connected to it only in sense that the films were hand made for very little money with great effort from film makers. It was something that ignited inside these people, who had vision for this.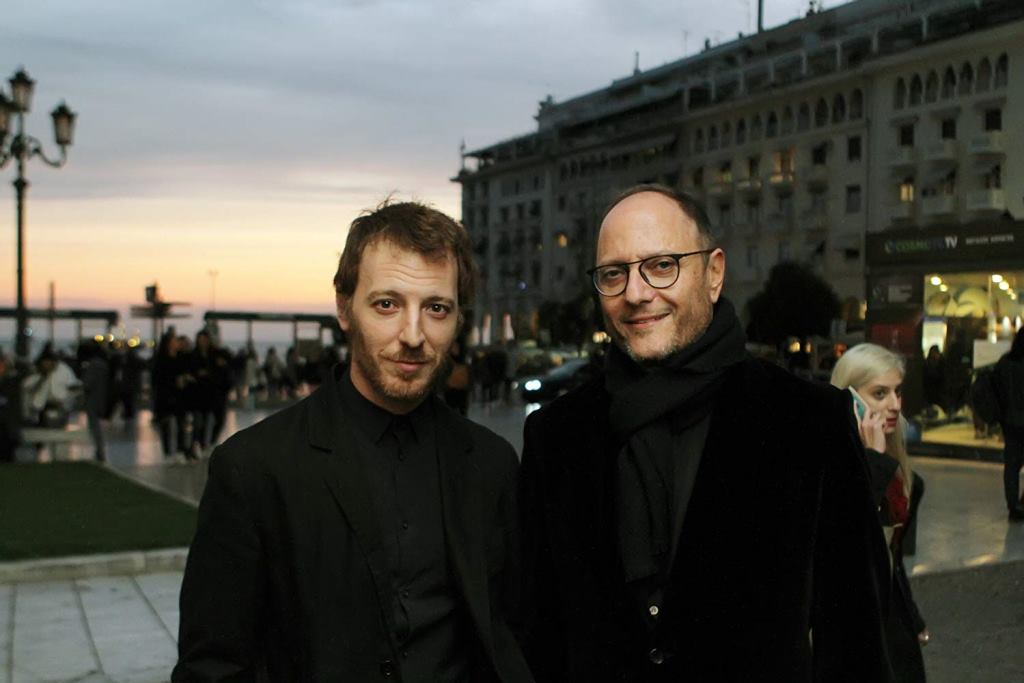 Is there any trade mark for this New wave and do you belong to it?
It´s really hard to pinpoint,if my films belong to the New wave. I would say they don´t but of course I had influences from that. New "Greek Weir Wave" doesn´t work with genre films inspired by true stories, and that is for example my film The Waiter.I worked with many filmmakers and we were friends but I didn´t have the same feelings and I don´t think my films really belong to that category. As for trade mark, I think we were all used to heavy subjects, dramatic and deep topics and now they are out of the box, there is new way of telling the story and new way of filming. So for me New wave is making and showing films through new eyes of Greek people.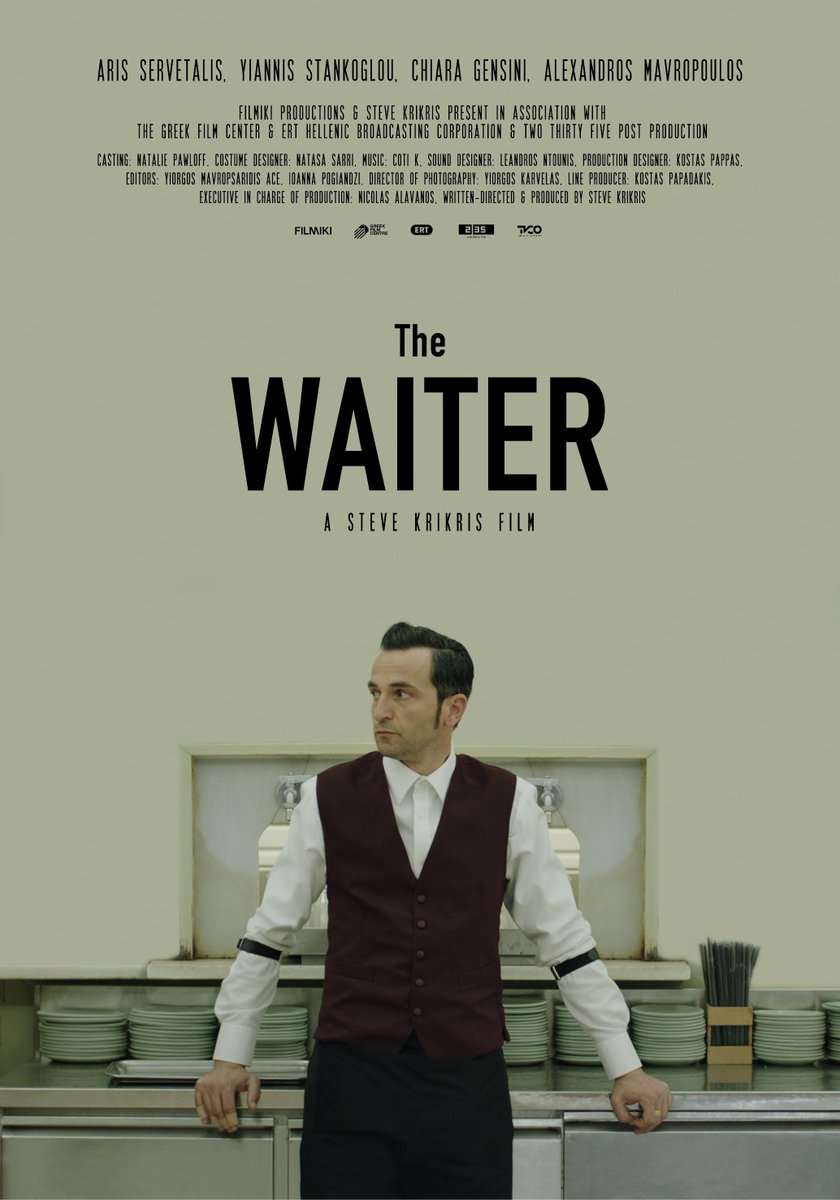 What led you to make a film" The Waiter" which was classed as "neo noir"? It was your film debut so it can either open or kill your career. How was it accepted worldwide?
I get a sales agent in Italy and won already two awards on the festival so it goes pretty well, Prague is my fourth festival and I still have to go to number of them so I think we are doing fine. To make that I would have to tell you the long story but to cut it short when I was living in New York and was making a film at that time. I had very strange experience when I saw the murder of my neighbor and one morning on my way to apartment I saw the murder. It was very shocking and FBI arrived and I never thought I would be inspired by anything like that. Many many years later I was on seminar in UK and we were taking about what kind of films we would like to make and what is our inspiration. And suddenly this idea of murder got into my mind, so I started to write about it and after long time of playing with script and story I came to the point of making a film about character with elements of my real story. So I really focused on that, on that character of the waiter who is a loner, peculiar guy who comes up to something very very strong which is difficult to deal with.
You created Patmos Film Festival but it doesn´t exist anymore. Why is that? Did you manage to bring any big starts who could promote it? Was it financially viable?
Bottom line of this is that it was very ambitious project because Patmos is a nice place where I go every year and I started to run it in 2010 when crisis started in Greece. I have done it for seven years and after that it became really difficult due to financial situation. There were lots of famous people who would come for the festival and for the island which is magic place in June and July. But in the end it was matter of how much time and energy I have to spend organizing that and what would that give me back and at the end of the day there was no reward.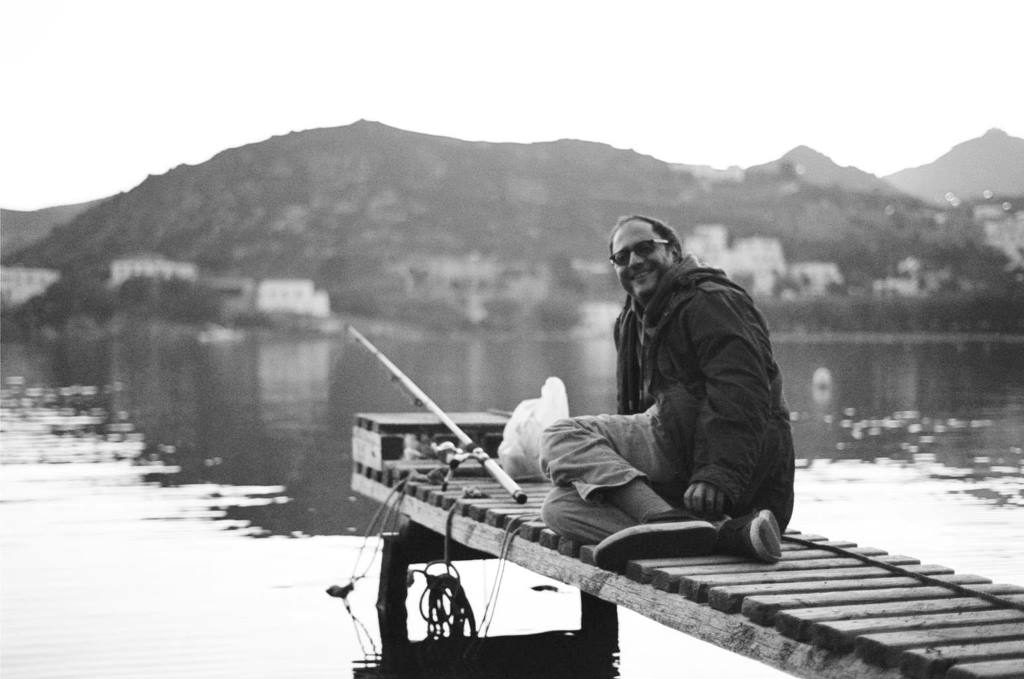 Are you more influenced by Greek film makers of by foreign ones?
Of course I am influenced by many Greek directors since local cinematography has long and rich history. I worked closely with Yiorgos Lanthimos who rose to prominence later on. I am also influenced by Italian neo-realisms like Fellini or de Sicca and by Coen brothers and David Lynch. I also like a lot of writers and their books influenced me so there are lots of things that put together that puzzle.
Do you use any of your American contacts to boost filming in Greece in general or basically you are solitary man having his vision and style and fend for yourself?
I still have contacts in America and I was fortunate enough to be able to talk to them and change the ideas in recent years. I try to bring into Greece foreign productions and I definitely want to utilize my contact in USA and around the World for that reason.
What is the situation in Greek film industry now, do you get some state support?
Yes, you can apply for some state grants but also there are money from TV and from private sect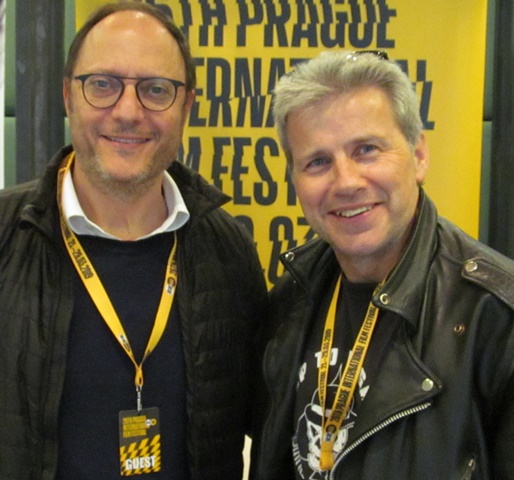 or, they are there but it´s not an easy access. Since last May there is the rebate incentive which means if you spend certain amount of money there you will get 35% back. But it´s still very difficult for Greek filmmakers to make big budget films. I think what is positive that Greek film companies started to make co-productions with countries like France.
Is there any independence film scene in Greece?
Absolutely, there are no big studios, all films are run and made by directors themselves. There are also lots of young producers who try to really develop it and work with writers and directors directly. I think its taking off now because there is really good time for that.
Thank you very much
Photo: Steve Krikris, Imdb.com, Eva Csölleova