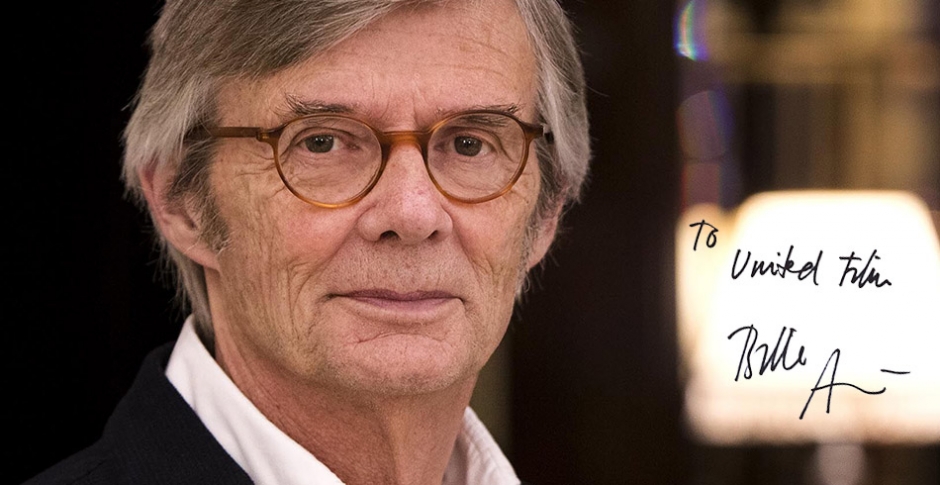 One of the star guests of FebioFest 2019 who received Kristian award was Danish director Bille August. He was born on 9.11.1948, studied photo-documentary school in Stockholm and graduated from Danish film school. He is one of the few directors who won Cézar Award in Cannes twice. He broke into stardom by Oscar winning movie Pelle the Conqueror starring Max von Sydow.He collasborated with other notable stars such as Meryl Streep, Glenn Close, Uma Thurman, Liam Neeson among others. Ingmar Bergman asked him to direct a film With best intentions for which he wrote a script. Bille August is quiet, remarkable man who now works in China where he opened a studio and made films produced by Tianpeng Media.

Once you said that Fellini´s movie La Strada sparked an interest in you to become a director. Was it because of the story of the way it was depicted?
As a small boy, we talk about mid 50´s, I had to go to cinema once a month. They showed those stupid American westerns. Once, I don´t know why, they showed aforementioned film which of course no one understood but I believed there is something magic in it. I vividly remember that feeling when I said to myself that I would like to be part of that film world. After that, the feeling disappeared for years and came back in 60´s when I watched those great Czech movies made by Jiří Menzel and Miloš Forman.
How much helped you the Oscar and Cézar success of your film Pelle the Conqueror?
Before I made this film and got the accolade I wasn´t in the international film world and not many people knew me. After it had success all round the world I became universally known and since I was interested in working outside Denmark it opened the door for me in many ways.
How did it happen that Ingmar Bergman asked you direct his script? What was it like to work with him, he was film icon after all?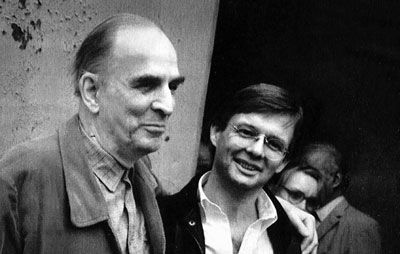 Once, out of blue, I got a call from Ingmar and he told me he wrote something about his parents and since he decided he doesn´t want to direct films anymore he would like me to do it. It was of course very exciting offer and I was flattered but obviously very nervous about how it all will work. After long thought I decided I will work the same way as I did before and will see how it goes. I came to his house and put the cards on the table.He said that he wrote script and I am the director so I am the boss and he will respect my decisions. It kind of answered all my questions and dismissed all worries I had. I really appreciated his gesture. So for next 3 months we sat together each day for about 4 hours and discussed script page after page and talked generally about life and such things, which was very nice.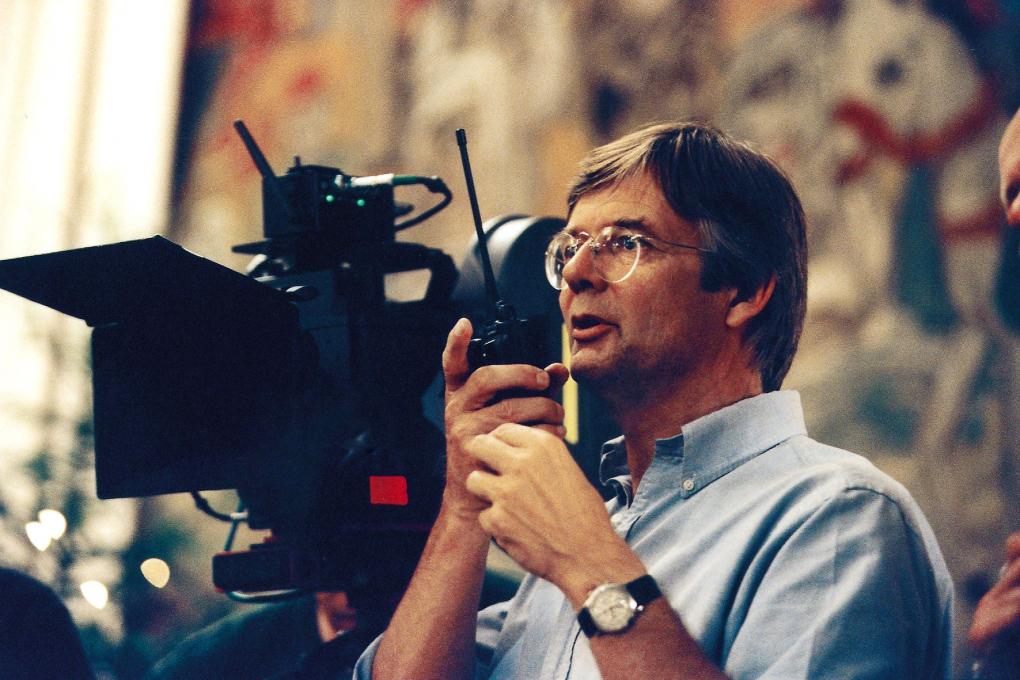 Did you know Bergman´s film before you met him and did they influence you in any way?
Of course I did. As a student I watched Whispers and Cries and I think it´s a great movie. Ingmar was one of the directors who had big impact on me, others were Forman or Coppola.
You always preferred film to TV, any reason for that? Job as a job, isn´t it?
I myself have never watched TV. I just don´t like that media. Few times I had to shoot for TV, for example, during making a movie Jerusalem. That is quite long story and we couldn¨t get enough money for that from theatrical screening so I had to make two versions, one for film and second for TV and we raised money from TV version. It was pragmatic decision only.
Only difference between European and American actor is the size of their caravan
How do you view current discussions about streaming companies like Netflix and if their products have right to be shown on film festivals and get Oscar nominations?
Some 15-20 years ago it was much easier to find money for films I am interested in. These days big film studios invest money only to big blockbusters where there isn´t any human relationship. Therefore I think it is quite good and important if streaming companies as Netflix try to make films, even full length feature films which I like. I think that is a step forward and I believe it´s important their films are showed firstly in the movies and than on internet. I have a director friend who just made a film for them and he was given free hands and freedom and they told him" Make an interesting, different film which will make you proud". They try to get that film into movies where it maybe won´t earn that much money but they could get them back by streaming. I think it´s a positive, especially when I see how big Hollywood studios have no interest whatsoever to make this kind of movies.
On Febio Fest you show your latest movie The happy man, which is the adaptation of the book. What led you to choose it and transform it onto the screen? Any personal reasons for that?
That book was written in 1905 under the title Happy Per and I read it a very long time ago. It left some impact on me. Then I came back to it and realized, it could be a good film but I think I wasn´t mentally prepared for that. It was very difficult and complicated topic and I think I had to mature to it. I was interested in the difficult character of main hero who kind of mirrored my own young self and I felt tied with it.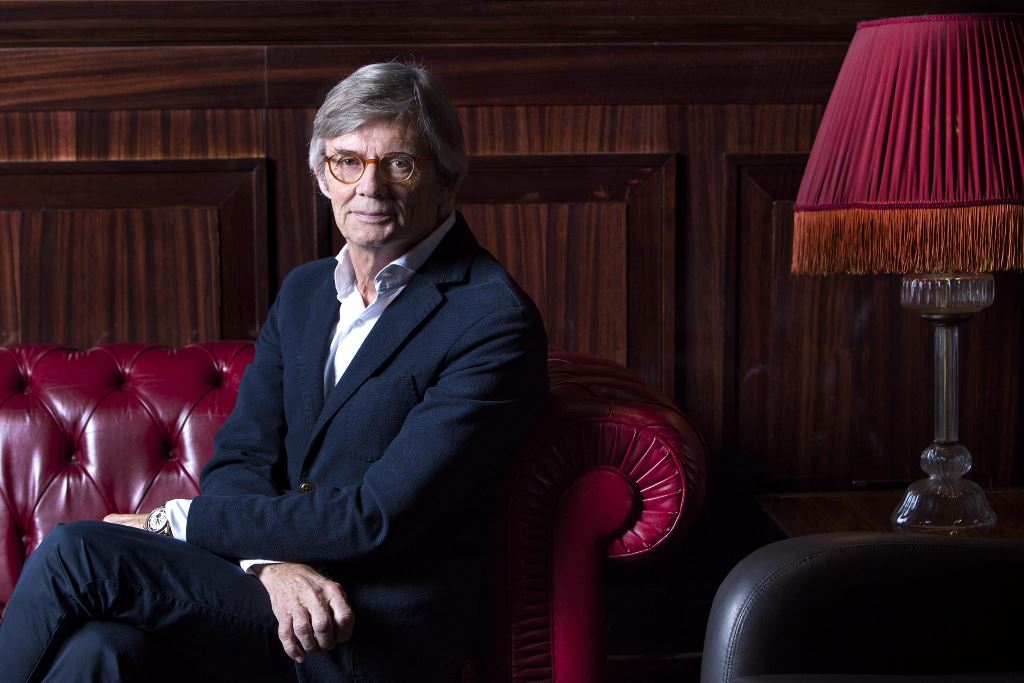 You are big perfectionist, do you think it´s that necessary for the whole film?
Of course it is important. For good film about human relationship you have to have not only good story, but you must also catch those small psychological details which are extremely important for the result of the whole film.
We are interested in your work in China. How does it work there, do you have bug budget, free hands and your own crew or there is censorship, you are controlled and you teach Chinese cinematographers step by step how to make a film?
It´s not a secret, that there is a censorship in China. Before I started to work I had to go to many dinners with party leaders and officials to explain them what I intend to do. I was an alien who wanted to shoot film in China about Chinese history. If you don´t intend to shoot pornography or a film which would criticize the system, you are okay. I had free hands while shooting my own movie and although I had to show them a film before public screening I wasn´t censored at all. I must admit, that I found that American commercial censorship much much worse than political one in China. I had my own editor and cinematographer, the rest of the crew was Chinese but they were great people, I enjoyed working with them and hope to be back soon.
In recent years Scandinavian films and literature have big worldwide success. Any idea why is that, where was that turning point?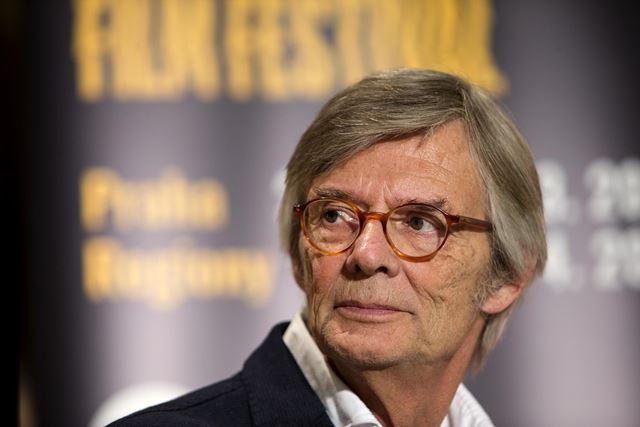 I can´t speak for literature, cos I don´t know. But in film, I think one of the main reasons for success of Danish films is the fact that me and other mates are colleagues and friends, not competitors or even enemies. When I write a script I let them read it and tell me their views and vice versa. When I edit the film, I show it to other mates so we share it and there is a good atmosphere and joy which helps the creativity. I think if Danish film is to succeed on international festival it has to have strong Danish identity. The same would apply for Czech films. If you try to make a movie ála Hollywood you will fail since they will always do it better that you. The film must come from your culture heritage and it should be showed there. Czech films by Miloš Forman and Jiří Menzel which I saw in 60´s inspired me in my decision to become a film director. It was strongly Czech with identity, story and humor and I felt it was very interesting and strong. In Denmark people go to cinema a lot and I think our film has a high standard and that is why they have such success worldwide.
How do you work with actors? Is there any difference if you work with Danish actors on low budget Danish film or with American actor of big budget movie?
Let them be Danish, European ir American actors, they are all human beings with who I wanna work since they also like stories about human relationship. Only reason between European and American actor is the size of their caravan. But the big difference between low and big budget film is a size of the crew. In latter case you can´t be flexible and improvise, you are more tied and deal with many individuals. You can´t come with immediate idea which isn´t strictly in the script.
I don´t like star manners so I choose actors I wanna work with. Film is a long process and long work I always sit with actors and we talk about the character to find out if we see it with same eyes. Then we do rehearsals, costume rehearsals and I take actors to the set to feel the atmosphere. I think that is the beauty of the film, when we create some atmosphere which has psychological climax and we catch it onto the film since it can be done only once.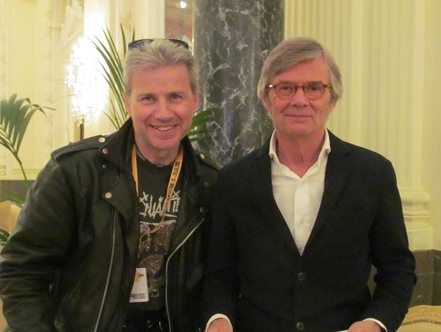 Your films are of various genres but you are not too fussy about action films, is it deliberate decision or just a chance?
For me the most important is a film about human relationship which has dramatic line. This is not showed in action movies and rarely in thrillers. So making action films artistically doesn´t enrich me at all. So I plan to keep on directing my kind of films.
Thank you very much
We thank PR of Febiofest for cooperation.