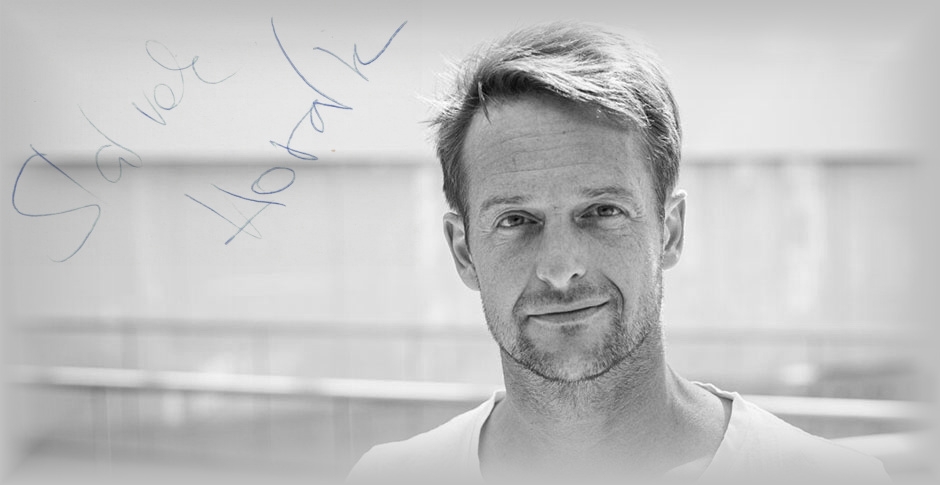 Czech film director Slávek Horák was born on 12.1.1975 in Gottwaldov. After finishing secondary school he attended local Film school and was accepted onto FAMU (Prague based Film Academy) which he didn´t finish due to being very busy with filming the commercials. As director´s assistant he helped Jan Svěrák film famous Kolja film. He became publicly known for his movie Home Care which was very successful home and abroad. This year he brought into cinemas his second feature film called Havel which had it´s premiere at Summer Film School in Uherské Hradiště. It was there where we firstly met him and were spellbound by his friendly attitude, charisma and effort, so we immediatelly asked him for interview.
You were born in Gottwaldov (now Zlín). Was your decision to become a filmmaker influenced by fact that there has been organized well known film festival for past 60 years and behind city, there are famous film studios where the most famous Czech film makers made their movies?
For me the most important fact was that Zlín Film School was established directly in Kudlov studios. It was private university and I was enthusiastic about it, suddenly the whole world was lit for me with idea of me making the films. It was couple years after Velvet Revolution and I wanted to explore the world and for me the film was the best way to do so.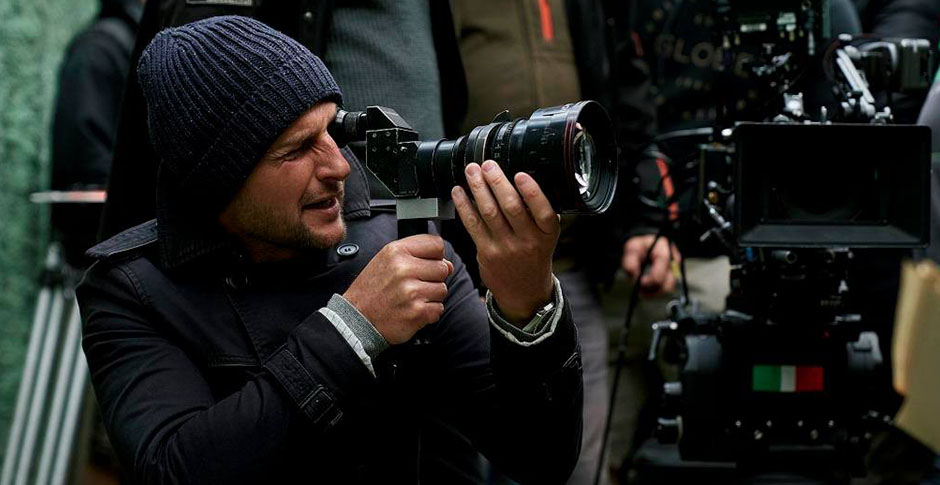 Were you a creative type of pupil at school and did you apply for Film school since it was close to your home and also it was more attractive than technical or agriculture school?
At secondary school I used to write short texts for myself and I read a lot-Kundera and Páral were my favorite authors. But, since I am not from artistic background I couldn´t imagine that somebody would let me do something creative from which I could make living. So after leaving exams I started to attend Economy University but very soon figured out that it is not for me and I looked around for more interesting things and Film School crossed my path.
Then you attended FAMU under the supervision on well established director Karel Smyczek but after two years you left since you had success and were busy with doing commercials. Does it mean that alongside study you were creatively working, had success and offers and therefore FAMU couldn´t give you anything more interesting or you came to conclusion that you are wanted hence can fend for yourself and with earned money you can get to creative film which is better than graduate at FAMU and have not job and no money?
All was good at FAMU under tutorship of Messrs Smyczek and Jireš whom I both liked very much. But the lessons consisted of things I already knew from Zlín Film School so I was skipping classed and focused on making commercials which I really enjoyed at that time and they were big school of their own for me. At the end of first grade I was thrown out since I didn´t manage to do school films and those which I did were kinda showreel for further commercials. Both Messrs. Smyczek and Jireš stood behind me and didn´t want my sack but were voted down.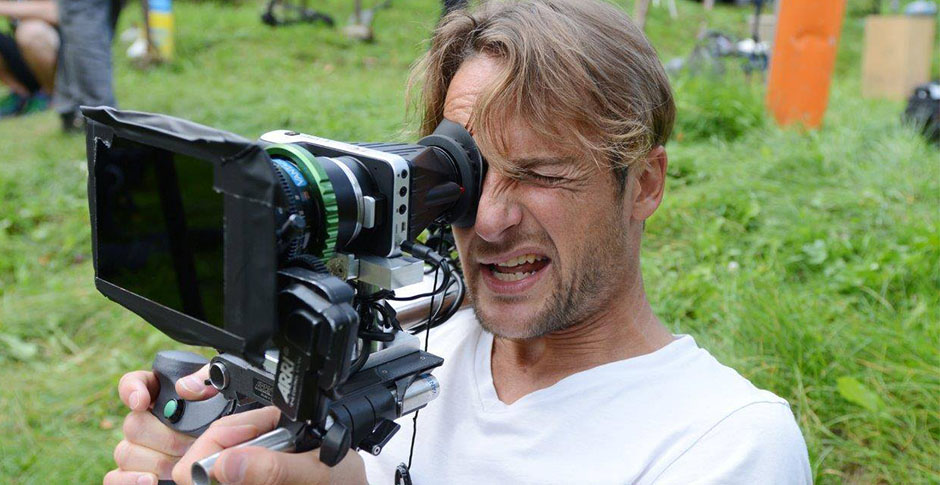 It wasn´t very hard economic decision was it? Were you told not to do so by teachers and have you ever regretted this decision or on contrary you showed them that even without FAMU one can be among Top 10 directors to watch according to Variety magazine and if one is creative and stubborn he doesn´t need education?
Now, in hindsight I think I could manage both things simultaneously and FAMU would definitelly give me something positive but I was always mainly self -made man and I always studied alone what interested me the most, instead of classes which didn´t interest me that much.But I don´t regret anything, it was big learning curve for me and great years doing commercials.
You studied directing, script writing and dramaturgy, how did you get the deal for commercials? We have heard some well established directors – cum - teachers that only thing that interests young attendants of FAMU is process how to shoot commercials since there are the money and they dont´t give a shit about feature film. What is your view?
In my time the commercials were looked at as a junk and FAMU looked at them with disdain. But, I followed the best world commercials and was fascinated by them and that´s how I learned that.I started from scratch, I got employed alongside study by big commercial agency as creative staff and created commercials which I started direct when established directors had no time.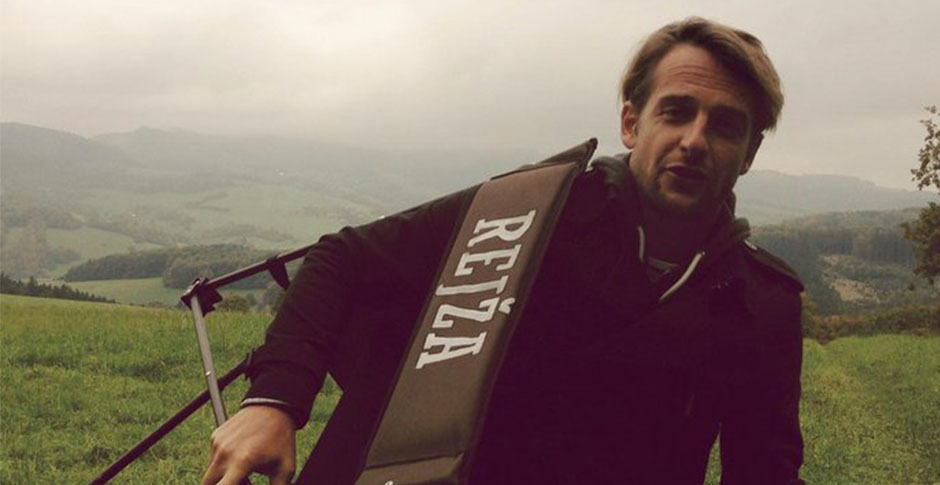 Could you explain how can young, green film maker get a deal to film for Coreans in Australia, for Japanese in Czecho or for Russians in Africa? Were you aimed at your portfolio, offered your services which kinda snowballed?
I put everything into those little Czech commercials, observed masters and tried to follow them or imitate them, I studies their commercials, frame by frame, and already in my third Czech commercial for biscuits Disko, I got a free hand and good budget and could fully show what I can do. At that time clients were more benevolent and in agency which employed me, there was one English lady who liked so much what I have made that she sent it to her commercial producers in London and they helped me to get first foreign deal. Good solid job in the past leads to future good deal and of course when you build your successful showreel, it snowballs later.
You established your own production company Tvorba (Creation), which is strange name for film company with international cooperation. We have companies such as Evolution Film, Total Help Art or Happy Celuloid. What led you to this title which kinda goes back to communist era where there were teachers ´communist papers of the same name and were printed till Velvet Revolution?
Haha. I never knew about those papers when I established my company. I wanted a name that would show that this is a process of creation rather than about production itself. Creative production. And Tvorba sounds to me like good old word. Moreover I have that production only to roof my own films, I don´t intend to get any foreign deals so in other way, I don´t care that abroad they don´t understand the meaning of that word.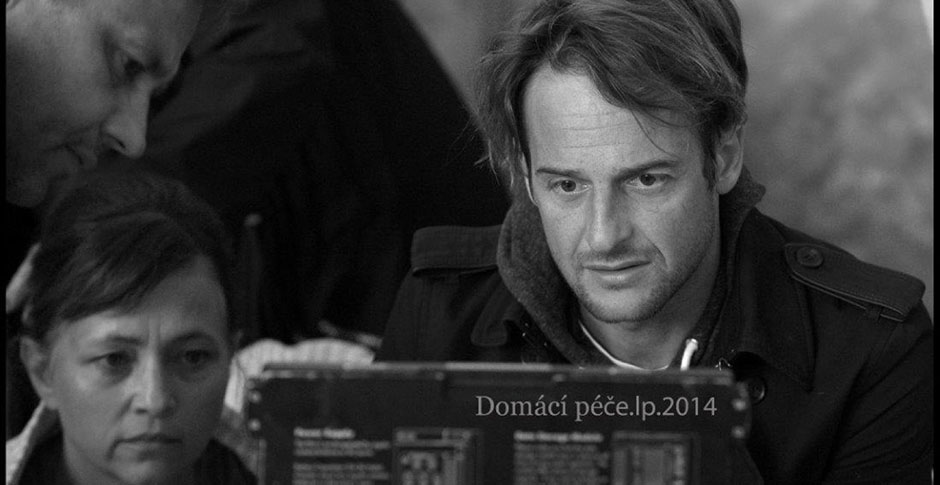 While making commercials, can you learn something which you can use while making feature film so you worked on Home Care film when you had a notion that you know everything you need and you tested your abilities?
I rather learnt how NOT make a feature film. In commercials everything is very slow, everything must be approved and dealing with clients in never ending process, all is strictly laid out which must be respected. The result is very polished but very artificial product. So in Home Care I had to do all almost opposite way - quickly, swiftly, cheaply, ad-lib. Only creativity.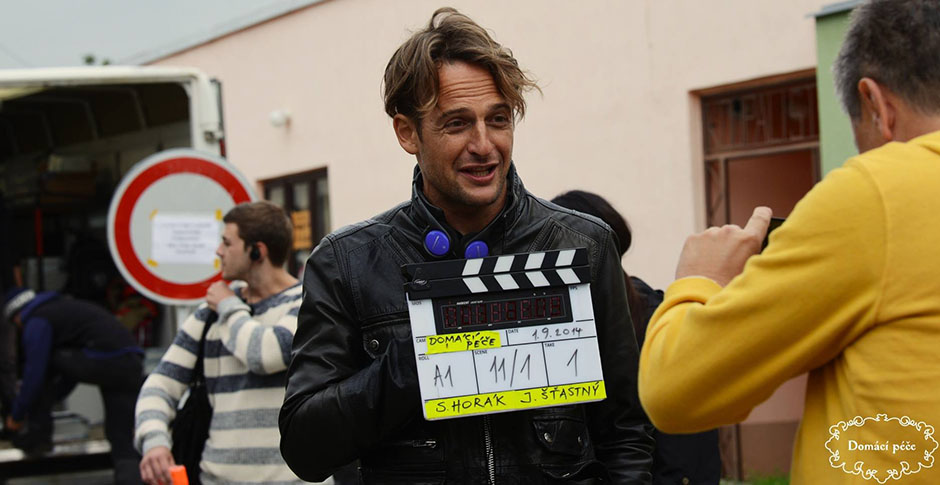 You write scripts, you are producer and director. Was it always your DREAM to be completally independent creator and is it advantage or disadvantage when director is also his own producer? Do you fight with yourself when you want more expensive shot which you wouldn´t do if somebody else was producer?
I think it was more of a coinsidence since no established producer was free at the time of Home Care so I was my own producer and realized, it suits me down to the ground.I am happy I can decide what and where will I spend money.It is no inner fight, I know the best where the money are needed the most, where they will be seen and where they won´t. I don´t have to persuade anybody else who could see it differently.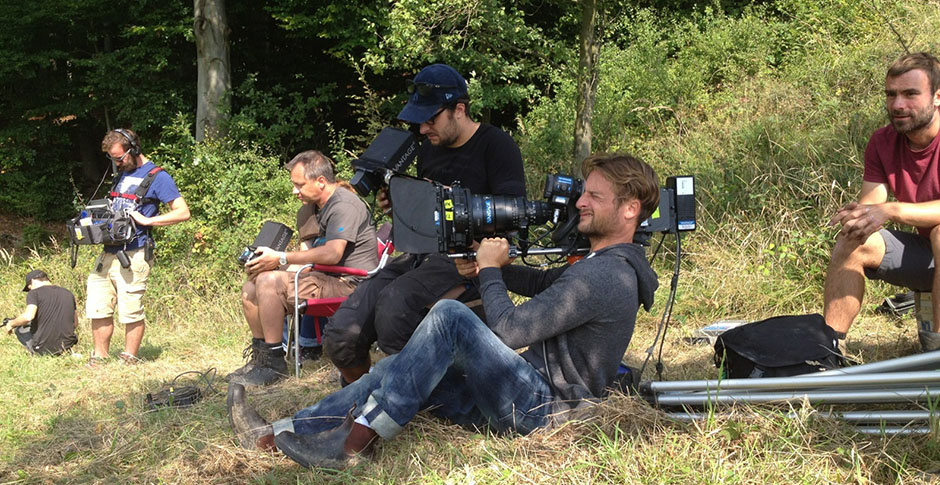 How big is your Tvorba Film company, how many staff?
It´s only me and my own films.
You were nominated for Academy Award for Home Care which is a success but let´s be frank that in past years only politically and genderly correct films were awarded Oscars rather than those who would be more worthy (nothing against Home Care) and the shine of Oscar isn´t anymore what it used to be, just empty, polished bubble. Do you like more any other accolade from less known but more honest festival or "only" Oscar nomination is bingo from marketing point of view eventhough Hollywood is only pale shadow of itself?
Well, I wasn´t nominated I was only sent for Czech Republic as a national candidate. To stay in America for couple of months was the biggest possible experience, I could work on campaign for the film and meet American Academy members and hear their views and opinions. I still like Hollywood and Oscars eventhough there are of course lots of stupidities as everywhere else. But I feel the sentiment for "good old Hollywood".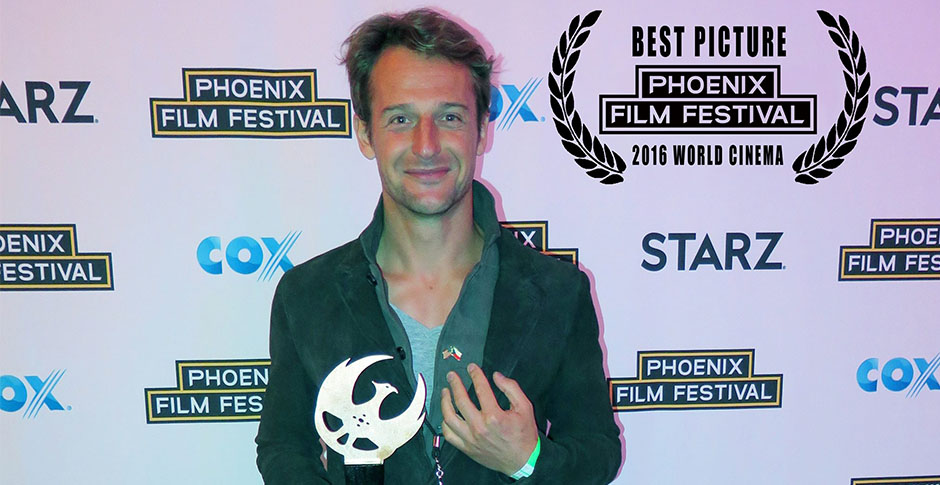 This year you brought your film Havel into the cinemas. How long do you creatively live from the film before humbug slows down and you start to think about further project?
The whirligig of premieres, festivals and PR lasts about 12 months. Then it all slows down, gets more quiet and I can take a sit and start writing new script. I am looking forward to it since writing and thinking is the happiest time for me from the whole proces sof film making.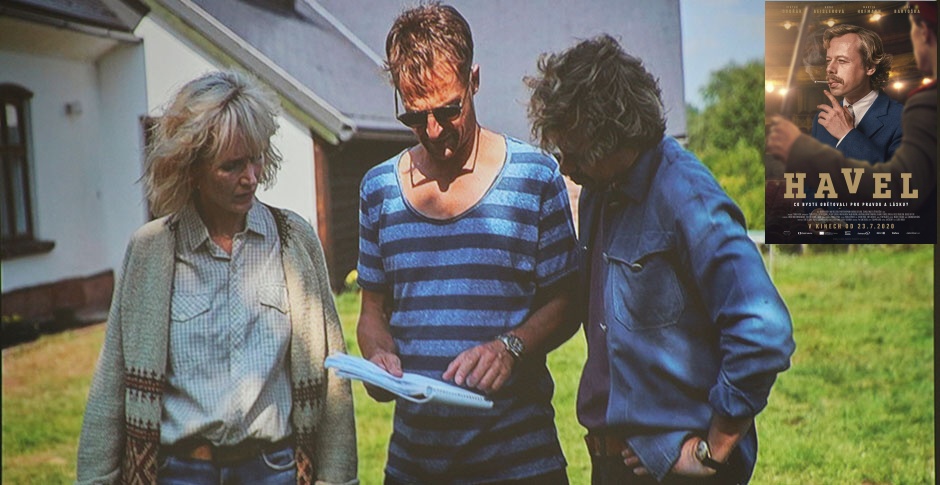 Photos: archiv Slávek Horák